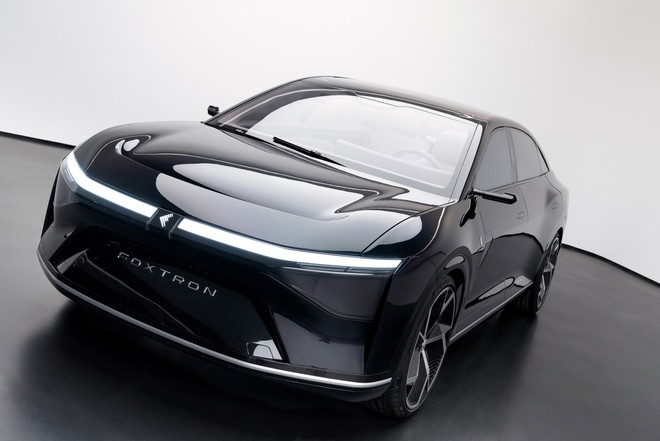 A few days ago, Foxconn presented its first three electric vehicles made through the Foxtron joint venture. These are the Model C SUV, the Model T bus and the Model E sedan. The sedan, in particular, is; it was created thanks to an important contribution from Pininfarina who took care of the design. Unfortunately, not many details of this model were shared during the presentation.
Fortunately, thanks to a Pininfarina video that we propose, & egrave; You can see this electric sedan better and also take a first look at the interior . The Model E & egrave; it was entirely built in the Pininfarina atelier in Cambiano. It turns out so & igrave; that among the most characteristic features; Interesting in the car are the smart surfaces on the front, side and back that allow you to interact with the external environment by displaying messages such as & quot; hello & quot; (hello) and warnings for cyclists.
The Model E & egrave; was designed as a luxury vehicle with shapes that show, says Pininfarina, power and sportiness; of the vehicle. The luminous signature of the front of the car is also very particular. The interiors have been designed to be elegant. However, there is no lack of technology. In front of the driver there is a large panel which includes not only the instrumentation and infotainment displays but also the one that displays the images coming from the left rearview mirror. Indeed, the electric sedan does not have classic rear-view mirrors as they have been replaced by external cameras.
A way to further optimize aerodynamics, which is very important since we are talking about an electric vehicle. The car also features facial recognition which recognizes the driver when approaching. The Model E, please note, can & ograve; count on 750 hp (552 kW) and can & ograve; accelerate from 0 to 100 km/h in just 2.8 seconds. The autonomy reaches up to 750 km . Many details of the electric sedan continue to remain "mysterious" but the Pininfarina video shows that this vehicle has great potential.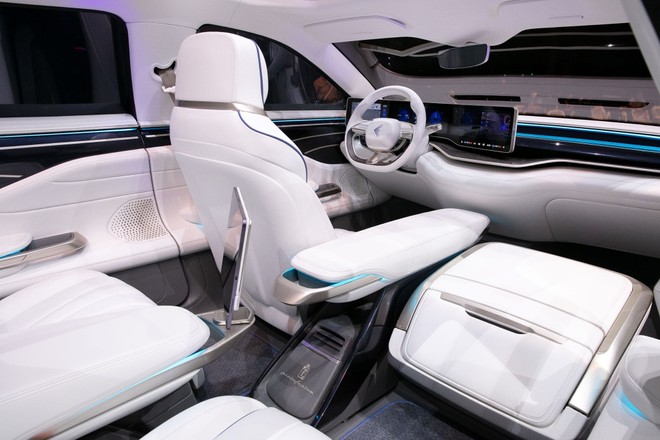 We know it will come on the market in 2023 but will probably remain; a Taiwanese market exclusive, unless Foxconn's plans change. But the collaboration between Foxconn and Pininfarina could also bear other fruits as Silvio Angori , CEO Pininfarina, explicitly speaks of a & quot; first step in an & rsquo; important strategic collaboration between the two companies & quot;.
We are very proud to show the world a model that represents the best of Pininfarina's skills and & egrave; the first step of an important strategic collaboration between the two companies. With Foxconn we share the same values, such as the propensity for innovation and attention to sustainability; environmental. We now have a partner to explore the future of mobility together. electric.
The Samsung pi? balanced? Samsung Galaxy A52 5G, buy it at the best price from Amazon at 415 euros .