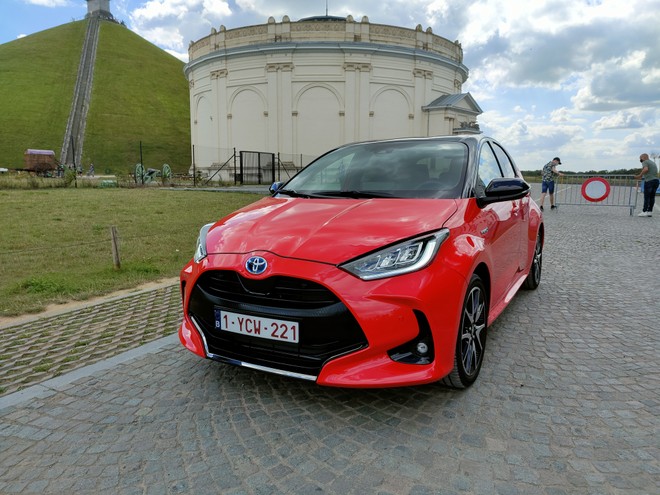 The car market in the European Union is experiencing a time of great difficulty; for a variety of reasons including the chip crisis which is severely limiting car production by car manufacturers. The data on registrations in recent months speak very clearly and show a worrying picture. Although the automotive sector is in trouble, the hybrid, plug-in and electric segments continue to grow.
According to data released by ACEA, the European association of car manufacturers, registrations of HEV hybrid cars accounted for 20.7% of the total EU market during the third quarter of 2021, surpassing those of diesel cars. The hybrids thus becoming for the first time the second preferred power option in the European Union.
PETROL AND DIESEL BAD
Pi & ugrave; in detail, in Q3 of 2021 the demand for hybrid electric vehicles (HEV) is; was equal to 449,506 registrations, with a growth of 31.5% compared to the same period of 2020. Plug-in and electric cars in the third quarter of 2021 are also very good. PHEVs, in fact, can count on a share of 9 , 1%, BEV models , on the other hand, by 9.8%. The demand for 100% electric vehicles (BEVs) in the European Union is high; increased by 56.7% compared to 2020, for a total of 212,582 units & agrave; registered. A growth, highlights ACEA, sustained above all thanks to the incentives provided by various countries.
As regards Plug-ins , 197,300 cars were registered, equal to an increase of 42.6% compared to the same period of 2020. In particular, of the four main markets (Italy, France, Germany and Spain) our country is; was the one that reported the biggest increase for the PHEV segment (+ 130.6%).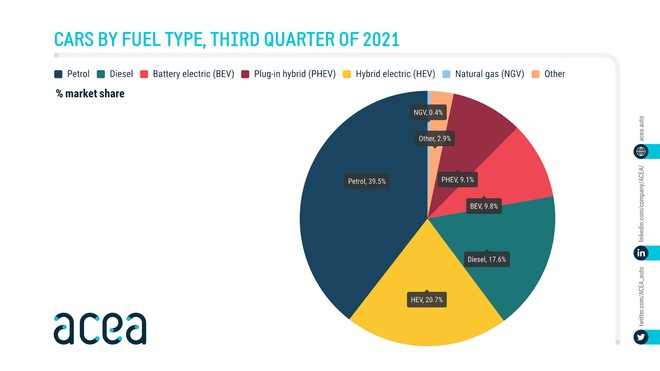 On the other hand, petrol and diesel cars are bad . From July to September 2021 they continued to lose ground and were the ones that suffered the most from the contraction in the auto market. As for the petrol models, 855,476 units were registered in Q3 2021; equal to an overall share of 39.5% (47.6% in Q3 of 2020). Compared to the same period last year there & # 39; & egrave; was a drop in registrations of 35.1%.
Coming to diesel, the share & egrave; passed from 27.8% in Q3 of 2020 to 17.6% in 2021. Overall, 381,473 cars were registered with a decrease of 50.5%. Methane is not doing well either which in the third quarter of 2021 dropped by 48.8%, mainly influenced by the drop in demand in Italy (-39.0%), which & egrave; traditionally the largest market; important for this type of vehicle.
On the other hand, LPG did well , with a growth of 28.1% compared to 2020, thanks above all to the + 103.2% obtained in France.
[Data source: ACEA]
The 5G smartphone for everyone? Motorola Moto G 5G Plus, on offer today from Amazon Marketplace for 220 euros or from Coop online for 299 euros .