SD card slot in the MacBook Pro: fast enough?
The problem with most MacBooks is that it is difficult to upgrade afterwards. If you have chosen the storage a bit too economical, you will have to use cloud storage or an external drive. With the arrival of the MacBook Pro 2021, that seems to have been solved in one fell swoop: it has an SD card slot in which you can insert a memory card to expand your storage or to transfer photos from your camera. to load. But is the speed high enough to make it practical? Apple has now clarified this. The memory card slot is compatible with UHS-II and supports speeds of up to 312 MB/s.
The fact that there is an SD card slot in the MacBooks again is actually remarkable, because in 2016 CEO Phil Schiller stated that such memory card slots do not were handy: the card protrudes half way and it is better to purchase a separate SD card reader. This year, Apple seems to have changed its mind, as the memory card slot is back.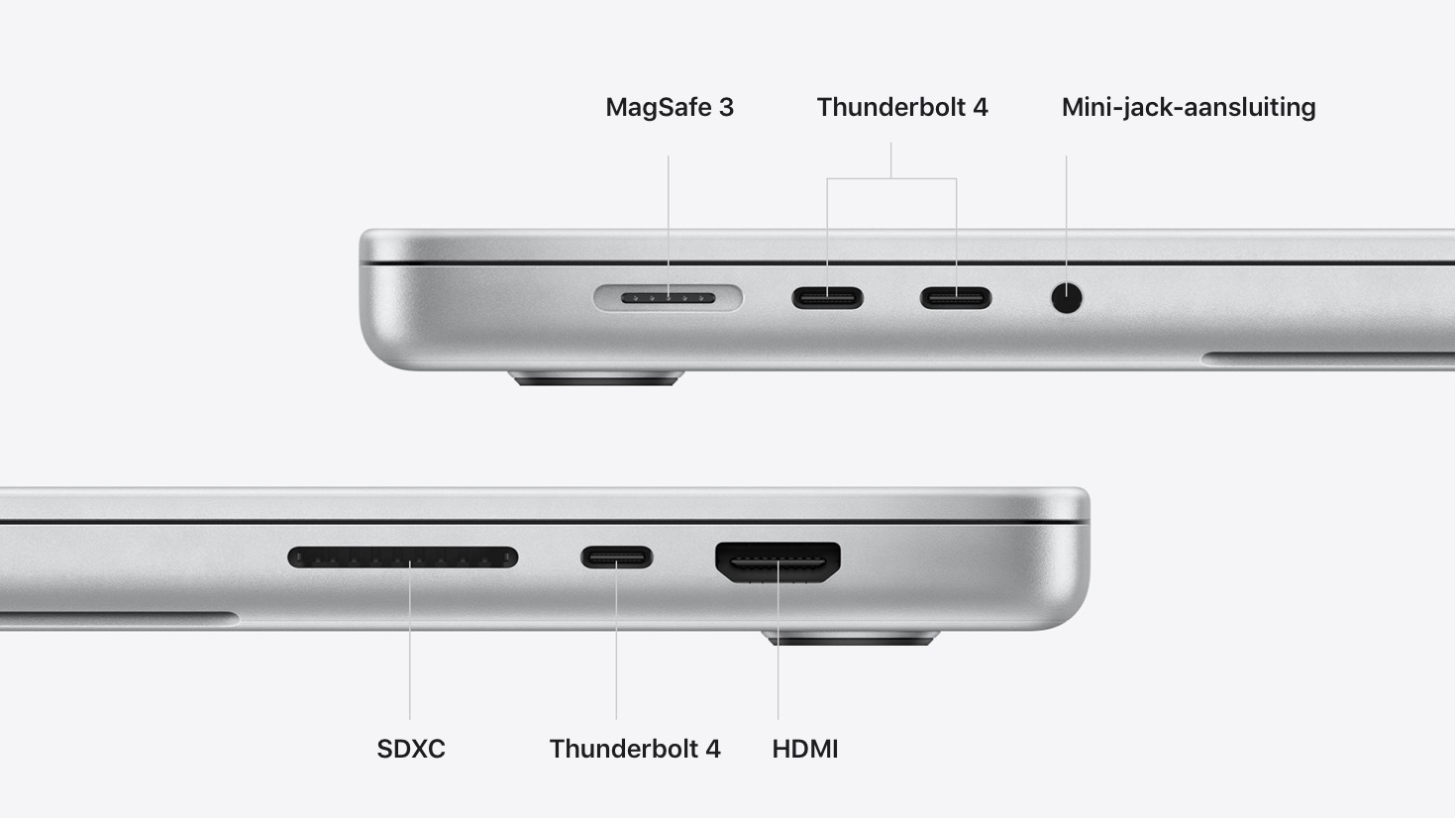 Obviously you only benefit of the optimum speed if you insert the correct memory card. You can choose from:
UHS-I: up to 140 MB/s
UHS-II: up to 312 MB/s
UHS- III: up to 624 MB/s
It can be even faster with SD Express, but it will be a problem to find suitable memory cards. Memory cards with UHS-II are readily available, but don't expect an extreme expansion of the amount of storage. You can find them in the store with 32GB, 64GB, 128GB and sometimes with 256GB, but not much more. In terms of storage capacity, that doesn't really help, if you consider that the base model of the MacBook Pro already comes with 512GB of storage and that many people will opt for 1TB. You could opt for memory cards with more storage, but they are often a bit slower.
It is also disappointing in terms of reading speed, if you compare it with the speed with which you can read your SSD. Apple writes on its website:
Your MacBook Pro comes standard with a blazing fast 512 GB SSD with a sequential read speed of up to 7.4 GB/s. You can expand this storage space up to 8 TB, giving you more space for your documents, photos, music, videos, and apps.
This is based on our own testing, conducted in September 2021, using prototypes of the 14-inch and 16-inch MacBook Pro. Last year, independent benchmarks of the MacBook Air 2020 recorded SSD speeds of 2190 MB/s (write) and 2674 MB/s (read). We are still waiting for the first benchmarks of the new MacBook Pros, but you can count on it to be several gigabytes per second. And then 312 MB/s is a bit disappointing.
Apple can't do much about that per se. The problem is that the developments in the field of memory cards are not going very fast. Many UHS-II memory cards date back to the 2016-2018 period. This standard features the addition of a second row of pins and the use of Low Voltage Differential Signaling (LVDS) for higher transfer rates. The UHS-III specification was already announced in 2017, which doubled the speed, but the memory cards are not yet available in the shops.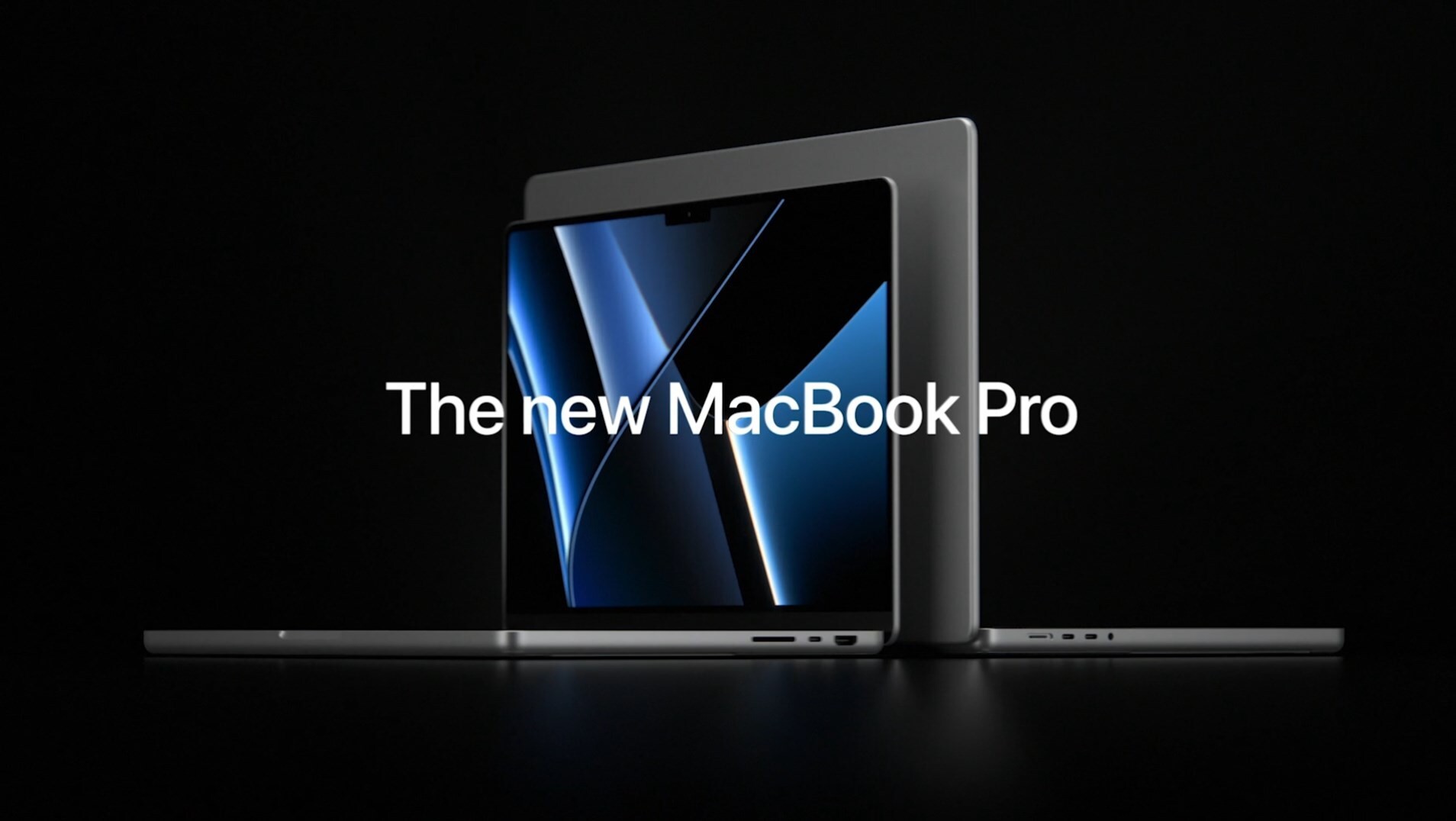 More ports on the MacBook Pro
The SD card slot is one of three ports that have returned to the MacBook Pro after disappearing in 2016. HDMI and MagSafe are also back, and you get three Thunderbolt 4 ports, plus a 3.5mm headphone jack. Most importantly, however, they run on the M1 Pro and M1 Max chips and have a mini LED display with ProMotion inside. In addition, these models have a 10-hour longer battery life and a good keyboard. What you do have to give up is the Touch Bar, because it is no longer included.
If you do not have the latest MacBook Pro, you could also purchase a separate UHS-II-compatible card reader for around 25 euros: