You have people who also want to play the hardcore games on their smartphone. Because they want to work on an even higher score, or else they'll be overtaken by their friends. But in addition, you have a (perhaps larger) group of people who simply use smartphone games as relaxation during a busy working day. Then Townscaper is exactly what you are looking for. This is not actually a game, but is described by the maker as an 'interactive toy'. It was created by Oskar Stålberg in collaboration with Raw Fury and is perfect for touchscreens.
Townscaper previously appeared on Steam for PC and Mac and shortly after that also on the Nintendo Switch. Now there is also a mobile version, which comes into its own, especially on the iPad. This is not a traditional game, but a city building app that will let you unleash all your creativity. Just like some people relax by sketching figures, lighting a cigarette or completing a crossword puzzle, with Townscaper you can completely escape the daily reality and build your own dream city.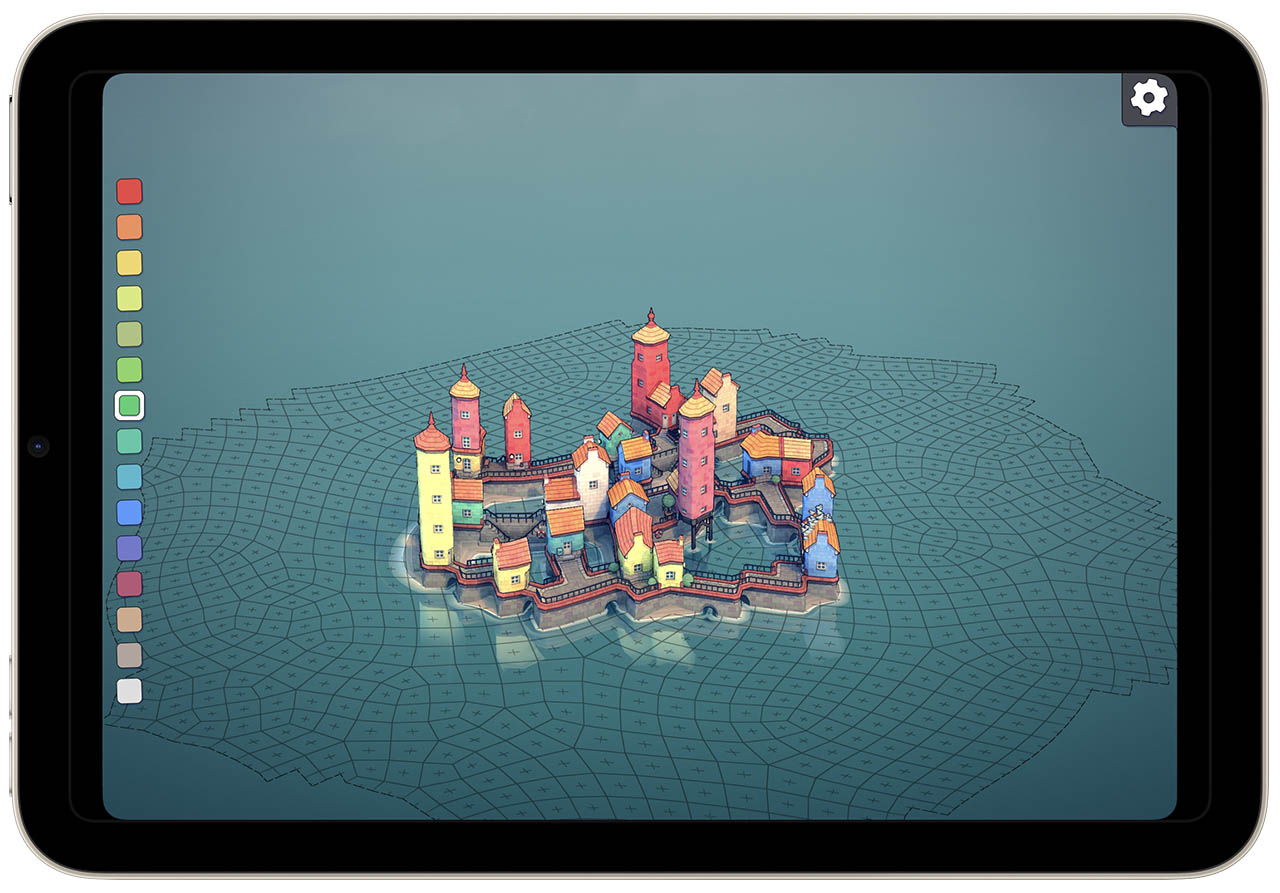 No Sim City
However, it is completely different from Sim City and similar city building games. There is no goal, there are no levels and there is no competition. It's actually more about letting your own creativity run free. You can, however, share your creations with friends, who can then continue to build with them. What makes Townscaper special are the animations and the many details. If you tap anywhere on the screen, a piece of land or a house will appear, with fences, flower boxes and birds. And while you are typing mindlessly, artificial intelligence ensures that the city you build is actually well put together. There is no manual, so you may have to look up how to make houses on stilts (hint: put down a piece of land, put a house on it and then remove the ground again).
Create the Towns of your dreams wherever you go !👏

Townscaper is NOW AVAILABLE for iOS and Android!
🍎: https://t.co/XvwTOdntMT
👾: https://t.co/A3iRwEiLwG pic.twitter.com/K1fFQCFkjL

— Raw Fury (@RawFury) October 20, 2021
You quickly get used to the rules of the game and how everything reacts to touch, from the ripples in the water to the pops and splashes. You can tap at random when you're in an aggressive mood, or build your artwork very precisely. Paths, stairs, bridges and other details appear without you having to do any real work. If something you don't want happens, you have 100 undo and redo actions at your disposal. By moving your fingers over the screen you can change the perspective and, for example, look from above. All of this works very intuitively on a touchscreen.

It would be even nicer if some people show up in the town every now and then, if lights go on at random times or doors swing open, so that the town seems a bit more alive. If birds can fly over, then the maker should also make some puppets appear, I think. At the same time, it is also true that the approach is not to keep the residents happy. You don't have to build facilities and set up amusement parks, so you can actually make your build as crazy as you want. I noticed that I had a preference for two directions: building the most beautiful city possible on the one hand, and constructions as bizarre as possible on the other, so that it leans more towards science fiction. With Townscaper you can go either way.

Few options
Along the side of the screen, you'll only see a row of color options, from brick orange to blue and purple. If you tap on the gear, you have the option to, for example, adjust the direction of the shadows. That is not useful, but it is a fine piece of work by the makers. The play area is an endless sea on which you can place pieces of land or houses on stilts. You can also enable a grid if you want to work a little more accurately and you can use a game controller if you're more comfortable with this. Personally, I find the control with Pencil on the iPad ideal.
The soundtrack is sweet and dreamy, but quickly repeats itself. However, this is a conscious choice: developer Oskar Stålberg thinks that you will mainly start up Townscaper while listening to a podcast. I personally prefer to start the game when I have to think about a difficult problem, for example. Performing simple actions seems to help stimulate your creativity, so that you suddenly see your problem from a completely different perspective. But that's exactly when rippling, non-disruptive background music is very pleasant.
Out of sync
Townscaper can be used on both the iPhone and the iPad. With one purchase you can play on both devices, it's just a shame that all your creations from the iPad are not visible when you open the iPhone app. There is no iCloud synchronization (yet?). However, a somewhat crazy workaround has been devised: you can copy a letter code to your clipboard on one device and then retrieve it on your other device. That way you can copy your build, but unfortunately continue working and see the same progress on both devices.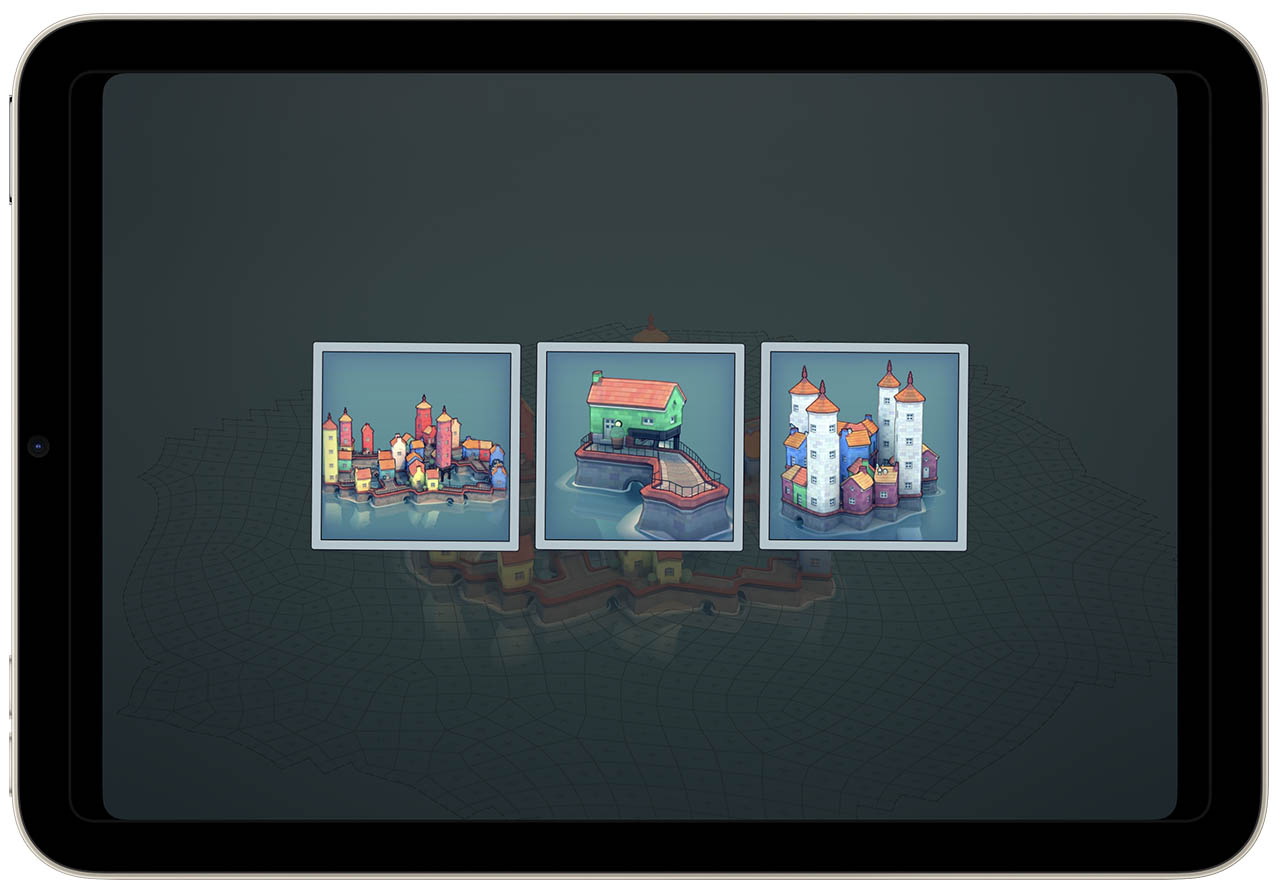 Who is Townscaper for?
It seems that the era of the great mobile games for the iPhone is a bit over. You used to have Doodle Jump, Monument Valley, Flappy Bird, Cut the Rope, Plants vs Zombies, Threes… games that everyone has played. Townscaper fits perfectly into this list: it doesn't look like a big-budget game, with an in-app purchase lurking around every corner. On the contrary, it is cleverly made, looks lovely and offers pure relaxation. It's actually a shame that many people in this era of freemium games will not discover Townscaper, because it costs five euros. In that respect, this game would have fit well in Apple Arcade, but with the same disadvantage that not everyone has this.
If you are competitive, then Townscaper is not for you because there is nothing to win or earn. The only credit you can get is putting 2,000 hours of labor into a ridiculously detailed city, or replicating a particular city. But that's not actually Townscaper's approach.
Score
7.8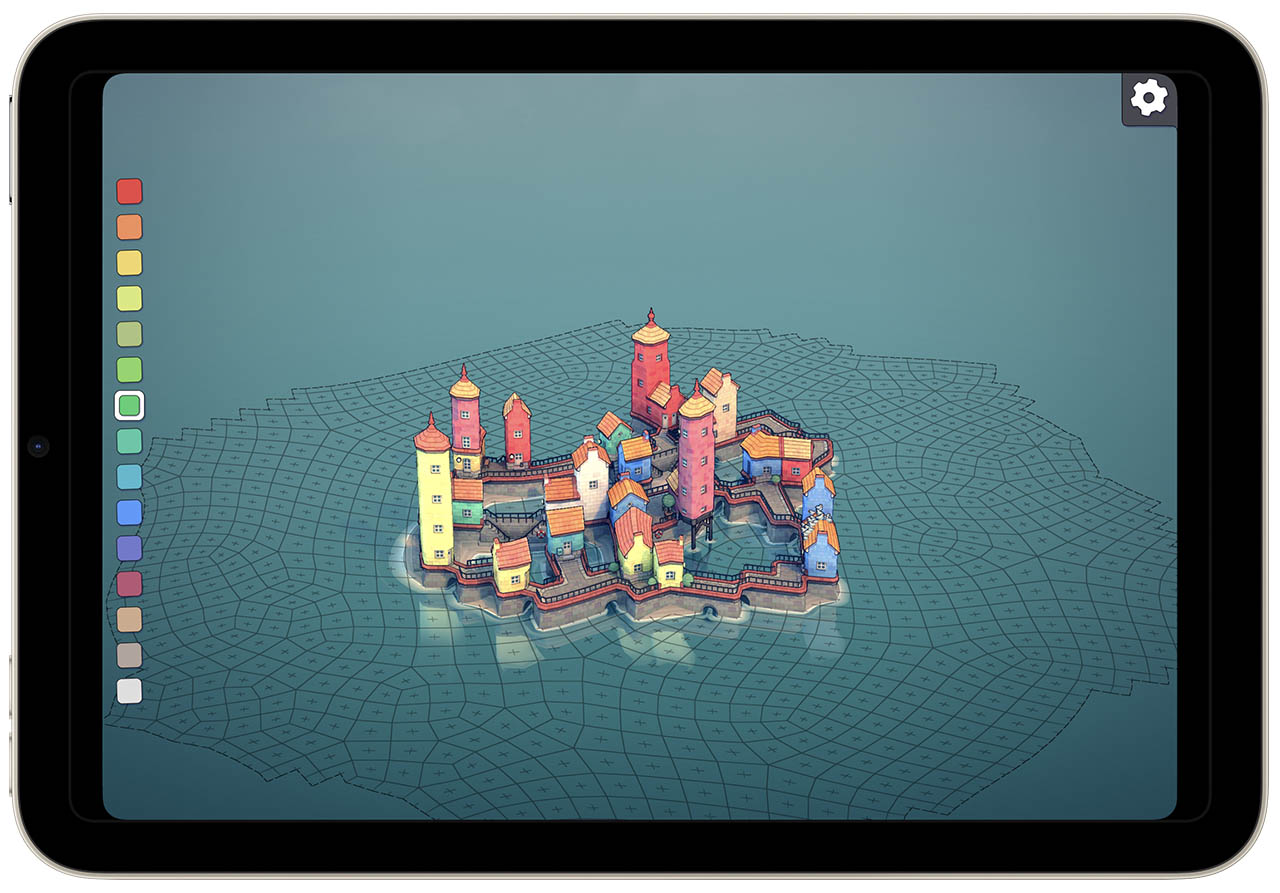 Townscaper
$4.99
Benefits +
Well-crafted indie game
No goal, no levels, no pressure to perform
Lots of small details visible
Artificial intelligence ensures that your city automatically 'correct'
No manual needed, everything is self-explanatory
Disadvantages –
No cloud sync
Mini-people as residents would be nice
Apple Store
Conclusion Townscaper review
Townscaper is a beautiful game that immediately makes you happy. At first glance, the houses may remind you of Anton Pieck or Efteling silliness, which makes you fear you have ended up in a Gardenscapes clone. Even the name of the game gives that impression. But Townscaper is better: this is a game where you can put all your creativity into making beautiful things.
For some people Townscaper will be too boring and limited. I had that too, when I had built my first town and thought: is this it? But when I had seen the bizarre constructions of others, I suddenly realized that I had only very carefully sniffed all the possibilities. If you're not a fan of mindfulness and meditation, Townscaper is a perfect non-floating way to relax.
If you've tried Townscaper, we'd love to hear what you think in the comments!< /p>