Over the past few months, there has been one app that has stood out when it comes to a drastic makeover: Safari. The design was overhauled on the iPhone, iPad and Mac, with the tabs in particular being given a significant visual change. On the iPhone, Apple had already reversed the controversial design and now gives you the choice whether you want the Safari address bar above or below. But on the Mac, Apple stuck to the design for a long time. In fact, Safari 15 has already released it to anyone running macOS Big Sur and macOS Catalina. The result: a lot of criticism because of the unclear design. In Safari 15.1, Apple is turning things back on.
Safari 15.1 gets traditional tab design
Users had multiple issues with the tabs in Safari 15 on the Mac. For starters, you could choose from two designs: compact and separate. With compact, the tabs and address bar are merged. This is still an option in Safari 15.1, but is no longer the default. With the separate option, the tabs appear below the address bar, but in a new design. The problem with this was that it was sometimes unclear which tab was active. Normally the lightest colored tab is the active tab, but in Safari 15 it was the other way around. Unless the bar at the top is darkened; then you can recognize the open tab by the light color. In other words: ambiguity everywhere, which is partly due to the fact that the part at the top matches the website you have open by default.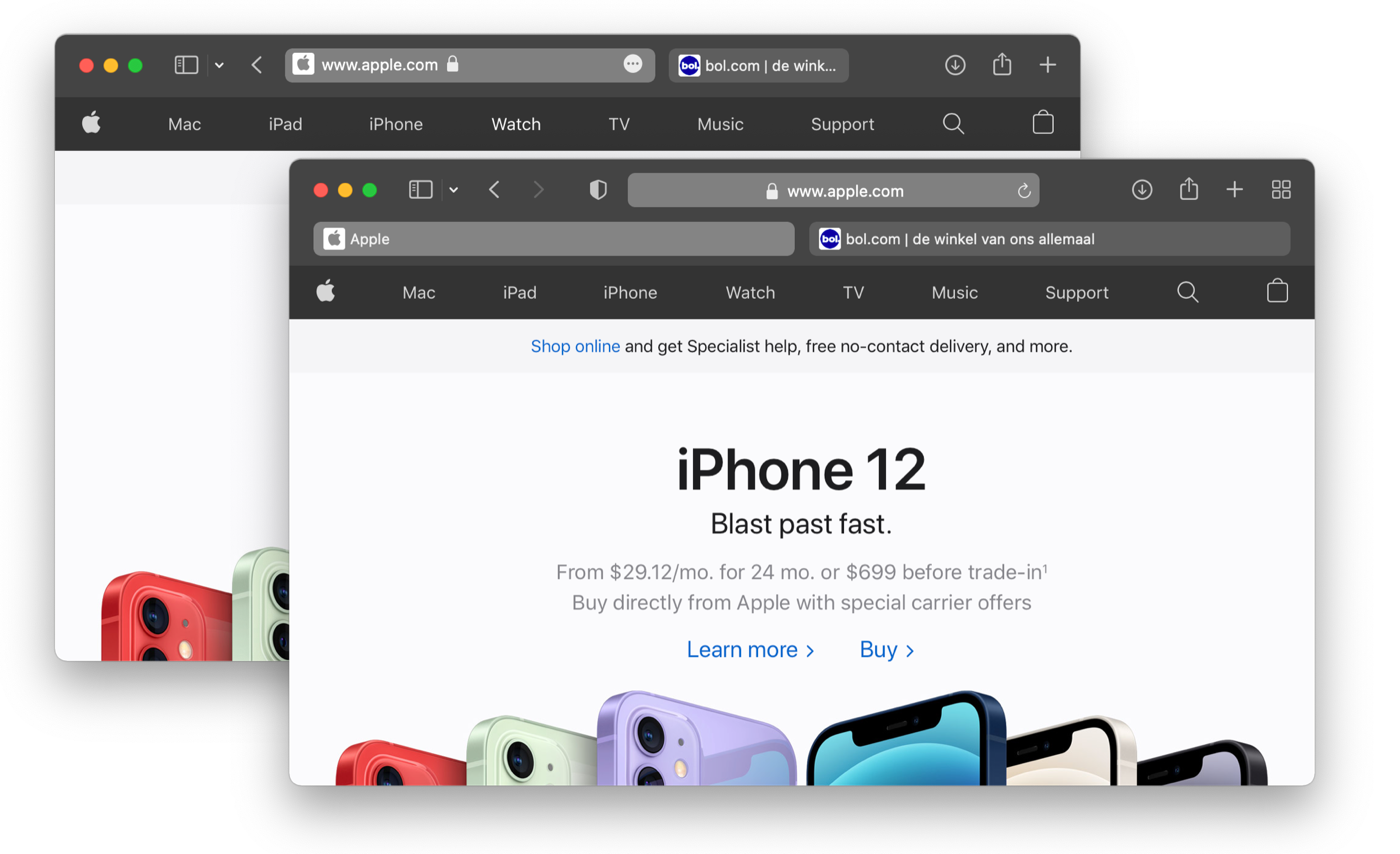 The controversial design Safari 15: compact (rear) and separate (front)
The separate option has become the default in Safari 15.1, but with a traditional design. The tabs now really look like tabs again, where with shadow and design it is clear that the tab is in front and therefore active. So, in fact, this is the design as it was in Safari 14 in macOS Big Sur. Reversing the controversial design immediately removes almost all criticism. For those who still want something new, the Compact option is still an option. But you have to enable this yourself via the settings of Safari.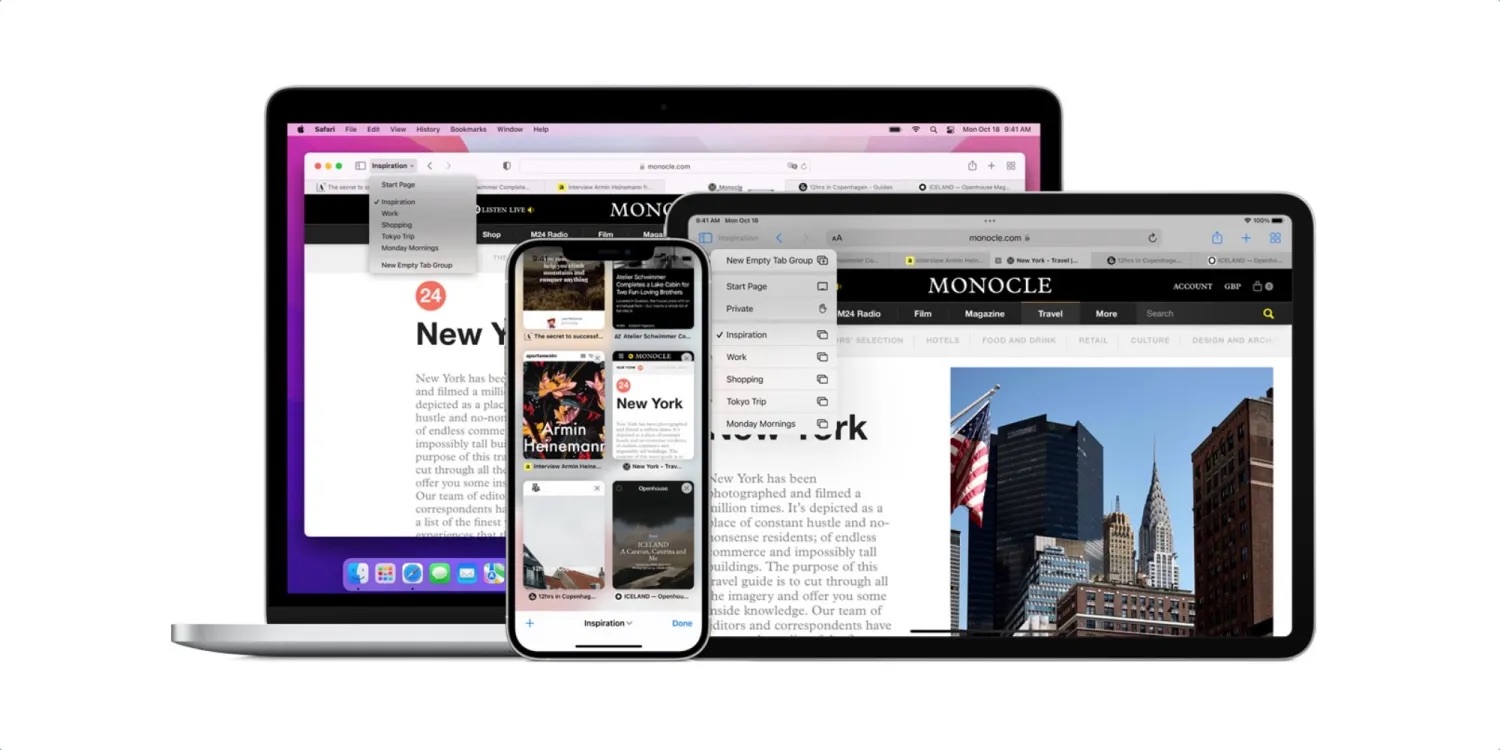 The &lsquo ; Safari 15.1 design with traditional tabs
Another change is that coloring with websites is now hidden in Safari's accessibility settings. Moreover, this is only possible if you opt for the compact design. This is no longer possible in the standard view with separate tabs.
Safari 15.1 is now available in the release candidate of macOS Monterey and also as the latest beta for macOS Big Sur and macOS Catalina. macOS Monterey will be released October 25 for anyone with a compatible Mac. We expect Safari 15.1 to become available as well. In addition, Apple will also release iOS 15.1 and iPadOS 15.1 that day. In iPadOS 15.1 we also see the more traditional tab design in Safari.