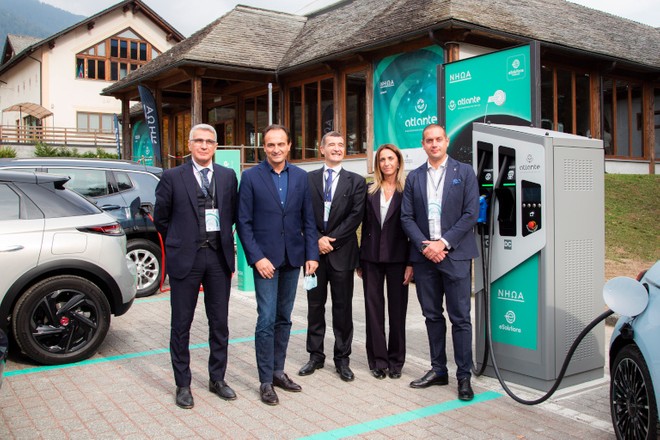 In Piedmont & egrave; the first fast charging station for electric cars of the Atlante project was inaugurated. Towards the end of July 2021, NHOA (formerly Engie Eps) and Free2Move eSolutions (joint venture between Stellantis and Engie Eps, now NHOA) had announced a very ambitious project for the creation of a vast fast charging network in the South of the country. Europe which would become the preferred network for the Stellantis Group's electric cars even if it was still open to the cars of other manufacturers.
For the first step, we talked about stations in over 1,500 sites , with about 5,000 VGI fast charging points integrated with storage systems and renewable energy by 2025. For 2030, however, the aim is to have charging stations in about 9,000 sites, with about 35,000 VGI fast charging points integrated with storage and solar.
Finally, the Atlante project has taken its first steps.
THE FIRST OF A LARGE NETWORK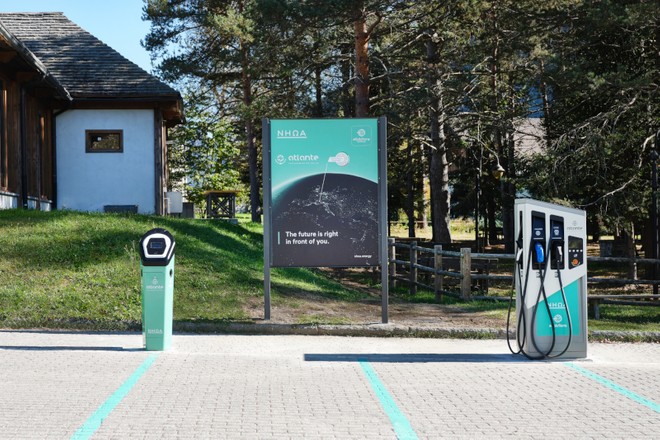 inaugurated in the Vigezzo Valley in Santa Maria Maggiore during a press conference in the presence of the highest officials of the Piedmont Region, and numerous other institutional guests and journalists. This charging point is also part of a pi & ugrave; extensive development plan that led to the electrification of all the municipalities in the area with the installation of stations for energy supply.
View this post on Instagram
The news is; certainly important since this network is; fundamental part of the electrification project of the Stellantis Group. It will be interesting to follow its growth to find out if the installation of the charging stations will follow the planned plan. Roberto Di Stefano , CEO of Free2Move eSolutions, commented:
In Southern Europe, most of the approximately 50 million electric vehicles that are expected to travel in 10 years on the roads of our continent will circulate. Atlas will build fast charging facilities for Portugal, Spain, France and Italy where today the public charging network is; 90 percent still to be built: the Atlante project & egrave; therefore it is fundamental and necessary if we want electric cars not to remain a phenomenon confined to cities.
Carlalberto Guglielminotti , CEO of the NHOA Group, added:
To create a widespread fast charging network for electric vehicles in Italy and Southern Europe & egrave; a necessity urgent to which we will respond with the Atlante project. Thanks to the common sensitivity; for innovation and sustainability; environment that bind NHOA and the Vigezzo Valley, today from this extraordinary territory we are taking the first step in this direction, building a better future for the next generations.
108MP at the best price? Realme 8 Pro, buy it at the best price from Amazon at 279 euros .