After AMD announced the prospect of new APUs in addition to Zen 3 with 3D V-Cache for the fifth anniversary of Ryzen in early 2022, the new APU Rembrandt with DDR5-4800 is now also available in stored in the database of UserBenchmark. A system from Corsair with 8 cores can be found under the name "Xenomorph".
AMD Rembrandt for the FP7 socket
It is not known whether it is an all-in-one or a notebook – the FP7 socket clearly speaks in favor of a soldered notebook APU. Corsair itself is known so far for its large all-in-one PCs such as the Corsair One a200 (test).
This can be Rembrandt-U the TDP class of 15 watts as well as Rembrandt-H with up to 45/55 watts. Rembrandt combines Zen 3+ in 6 nm for the first time with RDNA 2 and replaces APUs of the Cezanne type in this segment.
Ryzen APUs based on Rembrandt should also be USB4 and DDR5 as well as support LPDDR5. The Corsair system in the User Benchmark was equipped with an SO-DIMM with 16 GB DDR5-4800 and a CAS latency of 40 clock cycles as well as a 2 TB large and up to 7,000 MB/s fast PCIe 4.0 SSD of the type Samsung PM9A1.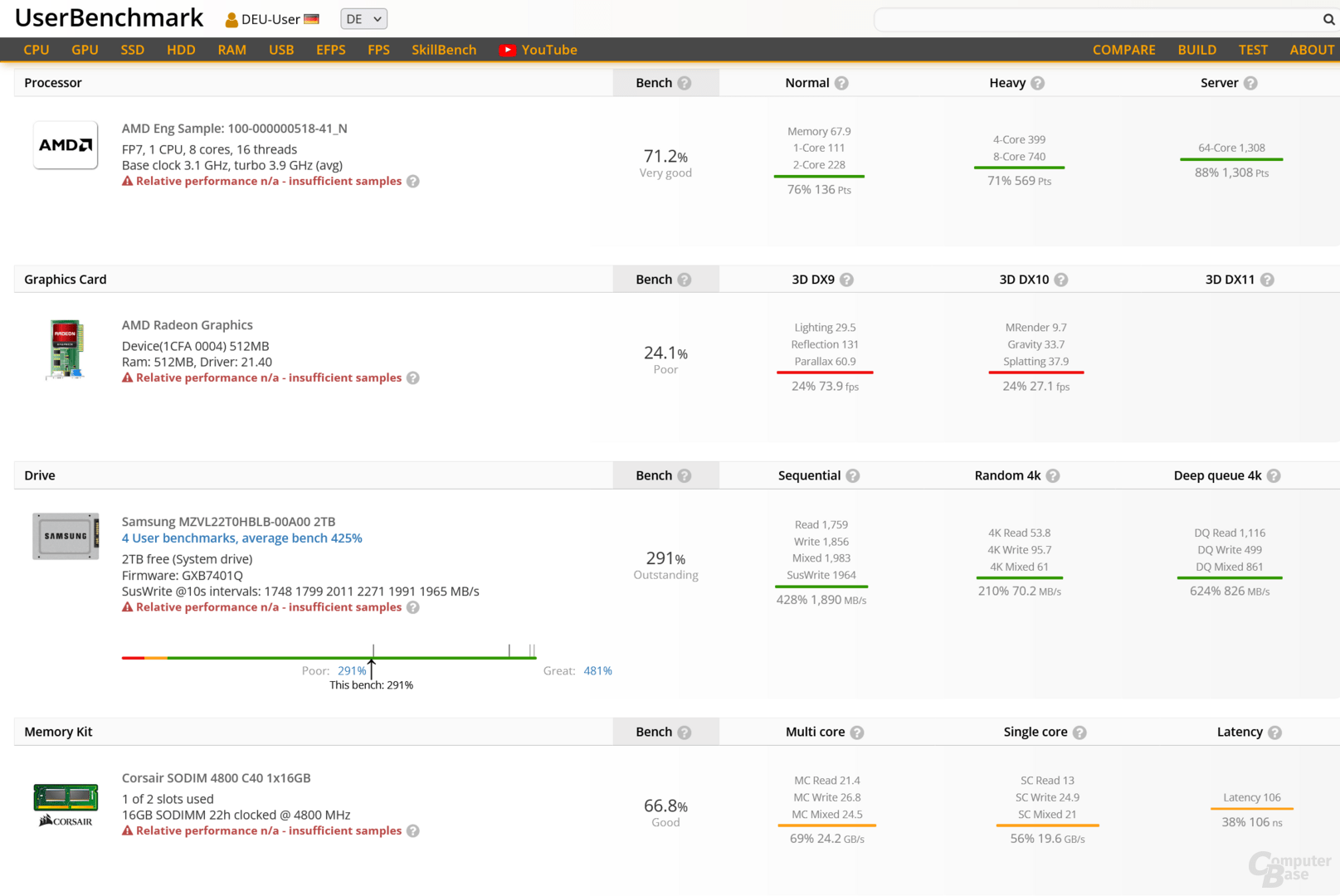 Rembrandt comes on AM5 in the desktop
In addition to the FP7 socket, AMD Rembrandt should also use the desktop as a socket – Operate the AM5 solution with Zen 3 (+), RDNA2 and DDR5. AMD itself has not yet revealed any details about its upcoming APUs, but should aim to do so at the beginning of the new year.