Taskbar11 is a small, portable open source tool that does not need to be installed and makes the Windows 11 taskbar almost as flexible as it was in Windows 10. A free positioning on the left or right edge of the screen is still not possible, but the app offers additional features.
Taskbar11 is under MIT license, which means that the System tool can be used and modified for both private and business use. In version 4.0.0, which has just been released, which now also enables multi-monitor operation of the taskbar (s), not only the position but also its size and the arrangement of the icons can be configured. In addition, the predefined links Search, Chat, Widgets and Task View can be quickly hidden.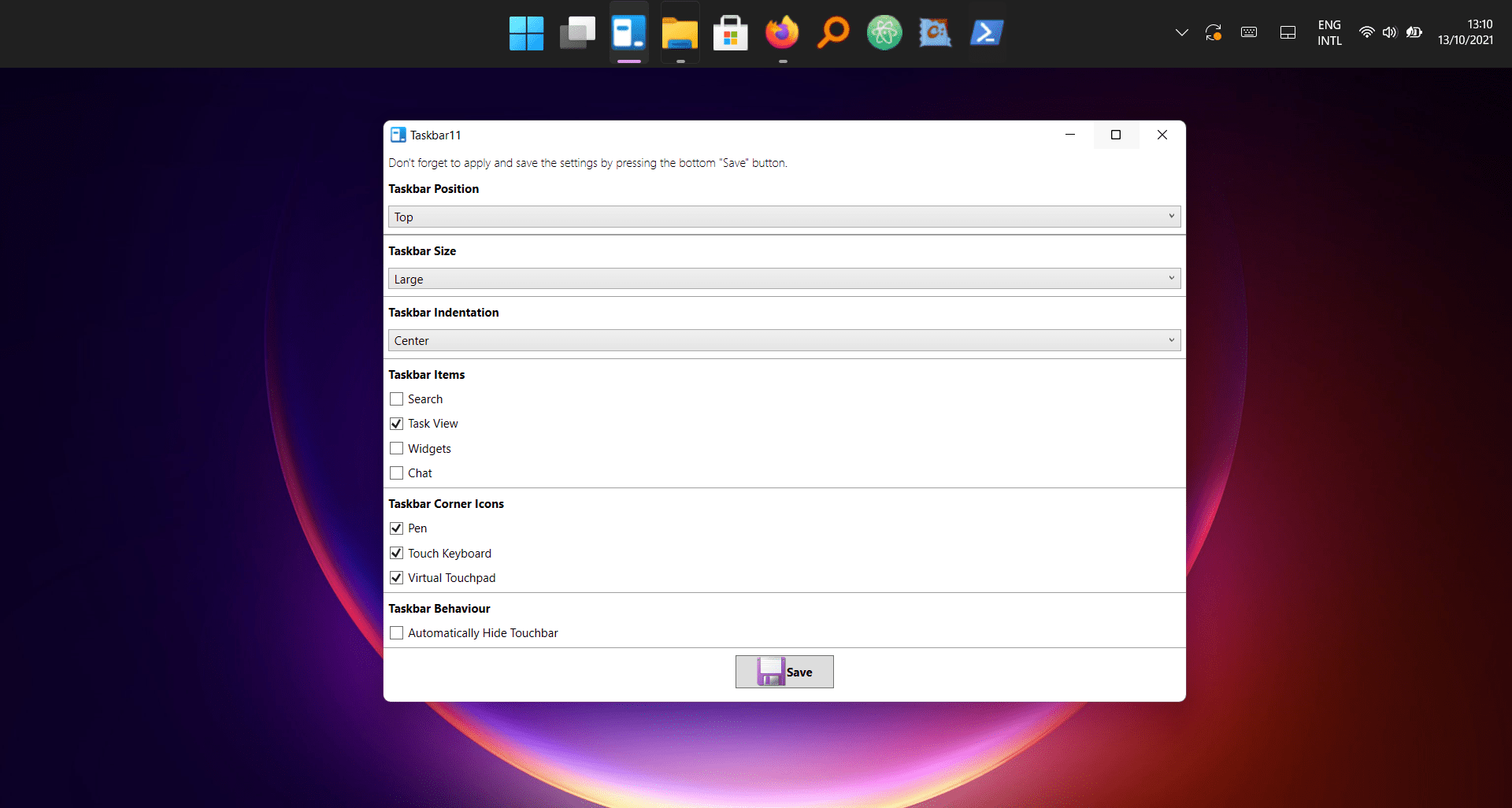 With the new "Multi Monitor Taskbar" feature, different behavior of the taskbar on the primary and secondary monitor can also be implemented. This allows the taskbar to be positioned at the top of the first display, for example, while it continues to be displayed at the bottom of the second display.
Added the following functions:

Select taskbar alignment (left or centered).
Enable/disable taskbar icons.

Search
Task View
Widgets
Chat

Enable/disable taskbar corner icons.

Pen
Touch Keyboard
Virtual Keyboard

Adjust taskbar behavior.
Added an application icon to replace the default executable symbol.
Added Multi Monitor options:

Show Secondary Taskbars
Equal Taskbar Positions

Taskbar11 v4.0.0 – Full Featureset
Further information is provided in the official release notes for Taskbar11 v4.0.0.
Taskbar11 runs without installation
The Taskbar11 v4.0.0 (EXE) tool can be downloaded directly from the Project page on the developer platform GitHub and runs as a portable app without any installation. After making the desired changes and clicking on "Save", the explorer.exe service is restarted and all settings for the taskbar are adopted – also under Windows 10.