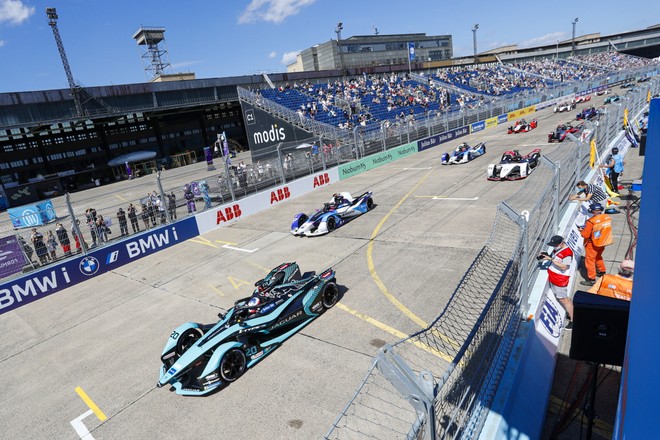 Formula E, the championship that sees 100% electric cars racing on street circuits all over the world has announced the calendar official for the next season, the so-called season 8, but also the succulent news; that will embellish and characterize the Circus moved by the electron. In view of next season's electric world championship, here is the debut; a new format , plus & ugrave; dynamic, for qualifying with the elimination of drivers. The new format will allow; pilots to compete according to a special tennis scoreboard, with two pilots who will reach the final to fight for pole position.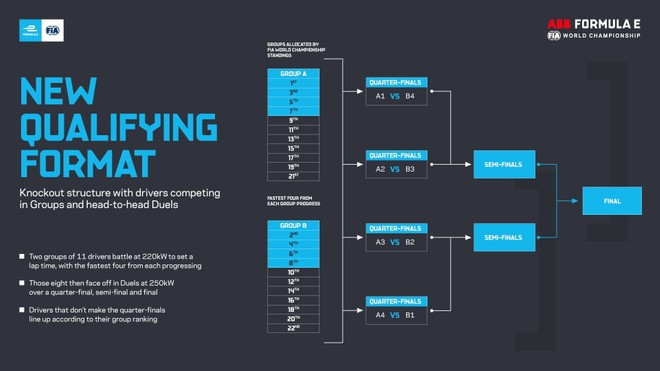 The order of the challenges on the board will be decreed by a first round (made up of two groups of drivers) of standard qualifications in which each driver on the track will be able to; carry out more; laps to search for the fast lap. The drivers holding the first four times in each group will advance to Head-to-Head Duels. The challenges between individual drivers will be knockout in the quarter-finals and in the semifinals, with the driver more & ugrave; fast on the track that will pass; in the next round up to conquer the fateful pole position. The first place on the starting grid will be & agrave; awarded in a grand final.
The unpublished news & agrave; they also concern the race. extra minutes will be added to the latter, up to a maximum of 10 minutes, in the case of presence on the track of a Safety Car or the Full Course Yellow, during the standard race of 45 minutes more; a ride. As established by the WMSC in July, the 100% electric Formula E Gen2 single-seaters will be able to use, during the Grand Prix, all 220 kW of power in season 8, with an increase compared to the 200 kW of the season 7. During the mode Attack , the sprint will allow & agrave; the single-seater to exploit up to 250 kW . Also in this case, an increase must be recorded with respect to the 235 kW allowed in the same mode; during season 7.
The all-electric championship also has unveiled the updated calendar : in Rome it will be held April 9 .
Here is the official calendar:
Ad Diriyah, Saudi Arabia 01/28/2022
City of Mexico, Mexico 12/02/2022
To be defined 05/03/2022
China 19/03/2022
Rome, Italy 09/04/2022
Monte Carlo, Principality of Monaco 30/04/2022
Berlin, Germany 14/05/2022
Jakarta, Indonesia 04/06/2022
Vancouver, Canada 02/07/2022
New York City, USA 16-17/07/2022
London, United Kingdom 30-31/07/2022
Seoul, South Korea 08/13-14/2022
108MP at the best price? Realme 8 Pro? on offer today at 255 euros .