Aorus, the brand subsidiary of Gigabyte, is showing Project Cielo, a concept for a portable and modular gaming PC that is predestined for fast cloud gaming with 5G wireless technology. The PC unit, Bluetooth speaker and battery are stacked modularly.
On a website, Gigabyte Project Cielo presents the concept for a new 5G gaming PC. Cielo is the Spanish word for sky and is supposed to stand for the possibility of "PC gaming everywhere", which Gigabyte is pursuing with the concept.
Batch calculator from three modules
The system consists of three modules stacked on top of each other: Above is the base with the actual PC system, which has USB, network, video and audio connections as well as an antenna for 5G radio. The antenna is wing-shaped to match the falcon in the Aorus logo and can be folded out for better reception.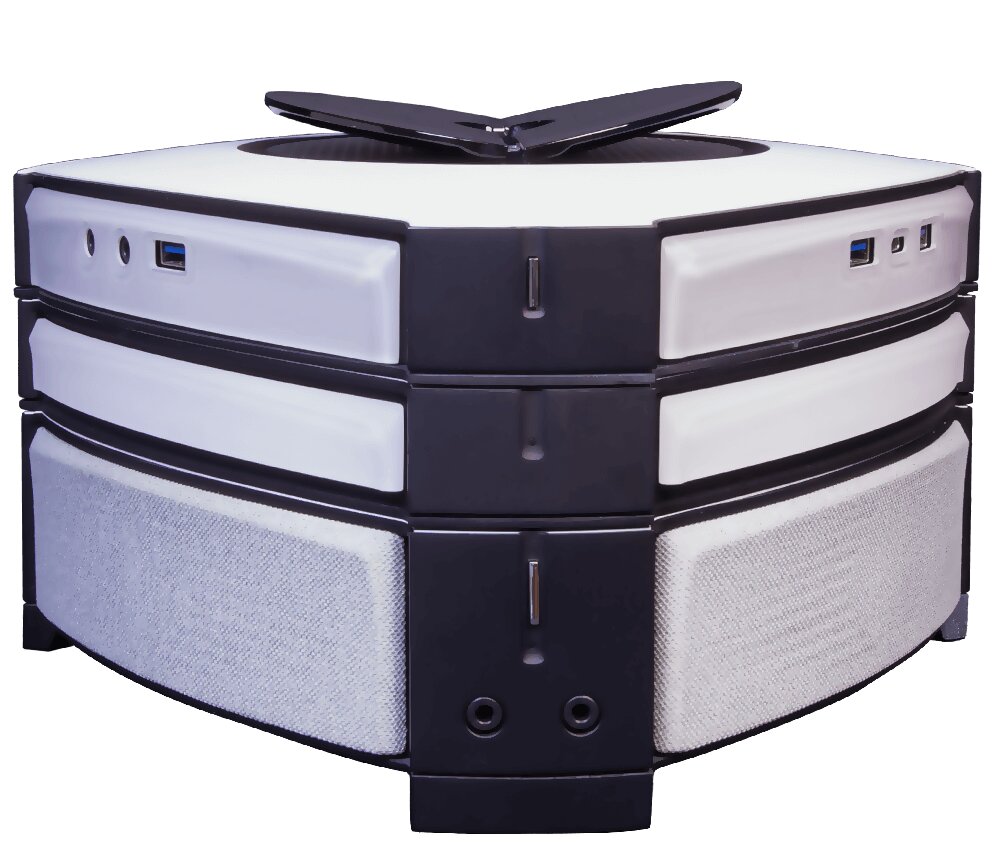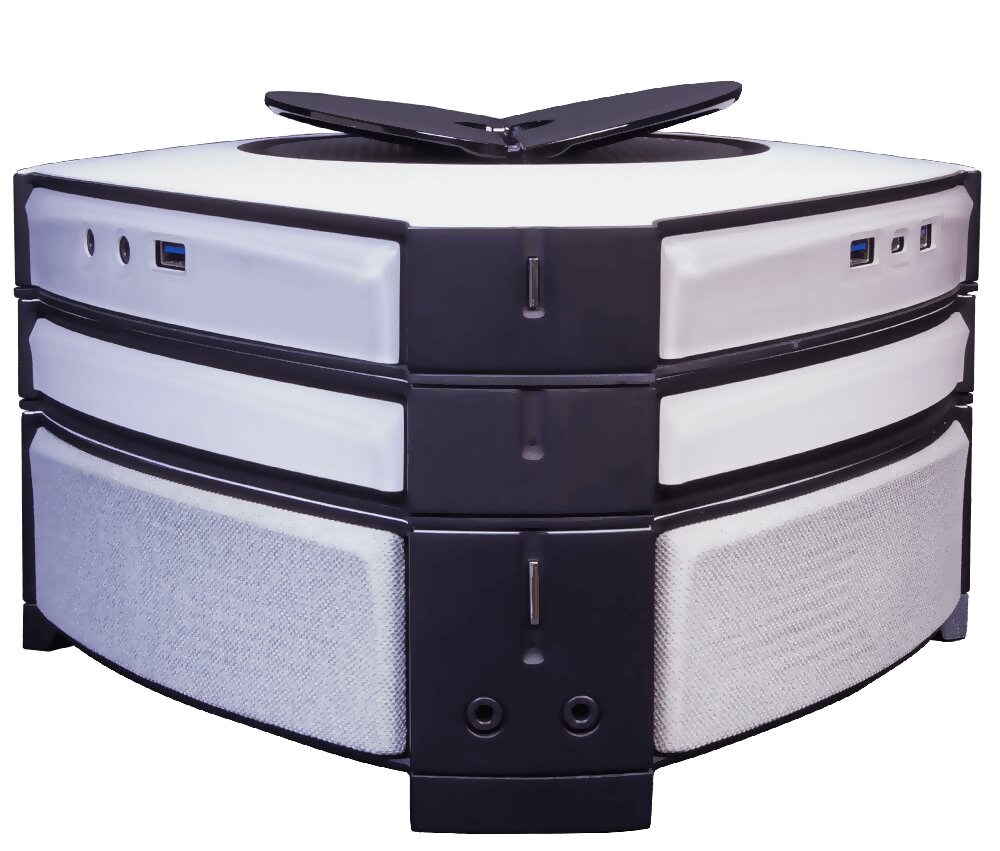 Underneath is the so-called "Battery Pack", ie a module with a rechargeable battery that is optionally responsible for powering the system if it is taken with you. The Bluetooth loudspeaker housed in another, significantly thicker module is also optional. This should complete the gaming PC into an "entertainment center" or serve only together with the battery module as a loudspeaker for "smart devices".
It doesn't work entirely without cables
With a battery and fast 5G connection for cloud gaming, gamers should no longer be bound to the desktop. In the dream of a wireless gaming client, however, the calculation is made without the still necessary connection to an image output device such as a monitor or television. A notebook, on the other hand, brings the screen with it completely wirelessly.
Gamers would only need to combine the main system unit with the battery module and take the games to wherever they want. Given Project Cielo's ultra-fast 5G connection, gamers will no longer be tied up to the desktop anywhere. Instead they can play wherever they go and have the most immersive gaming experience anytime, anywhere.

Gigabyte
Cielo is still nothing more than an interesting concept of gaming – Aorus brand from Gigabyte. It remains to be seen whether this will eventually reach the market. Razer had taken the idea of ​​a modular gaming PC to extremes with Project Christine, but it was not implemented as a product.