After Windows 11 had to be started without apps for Android, Microsoft has now started the Android App Preview via the "Amazon Appstore Preview" and the Windows Subsystem for Android (WSA) announced for its newest operating system. It starts first for Windows Insider in the Beta Channel.
Amazon brings apps for Android to Windows 11
First of all, the participants of the Windows Insider Program in the Beta Channel in the USA should be served a new Insider Preview Build, which should have integrated a preview of the Amazon Appstore and the new Windows Subsystem for Android (WSA). Windows 11 Insiders in the Dev Channel, which has a different release cycle, and Windows Insiders in other countries will probably only be considered in the next few weeks.
Today we have announced that the first preview of Android ™ apps on Windows 11 is now available for Windows Insiders in the Beta Channel in the US

Microsoft
Microsoft has already announced the corresponding system requirements for using the Amazon Appstore Preview and the Windows Subsystem for Android (WSA) on its Windows blog.
< figure class = "text-width"> To get started:

Your PC needs to be on Windows 11 (Build 22000.xxx series builds) and meet these hardware requirements.
You may need to enable virtualization for your PC's BIOS/UEFI. Click here for a guide on how to enable this on your PC.
Your PCs 'region must be set to the U.S.
Your PC must be in the Beta Channel. If you are new to the Windows Insider Program, click here to get started with registration and joining your PC to the Beta Channel.
You will also need to have a US-based Amazon account to use the Amazon Appstore .

Microsoft
The Amazon Appstore Preview can already be found on the website and in the German-language version of the stable build 22000.194 of Windows 11 in the Microsoft Store. But this is still a placeholder.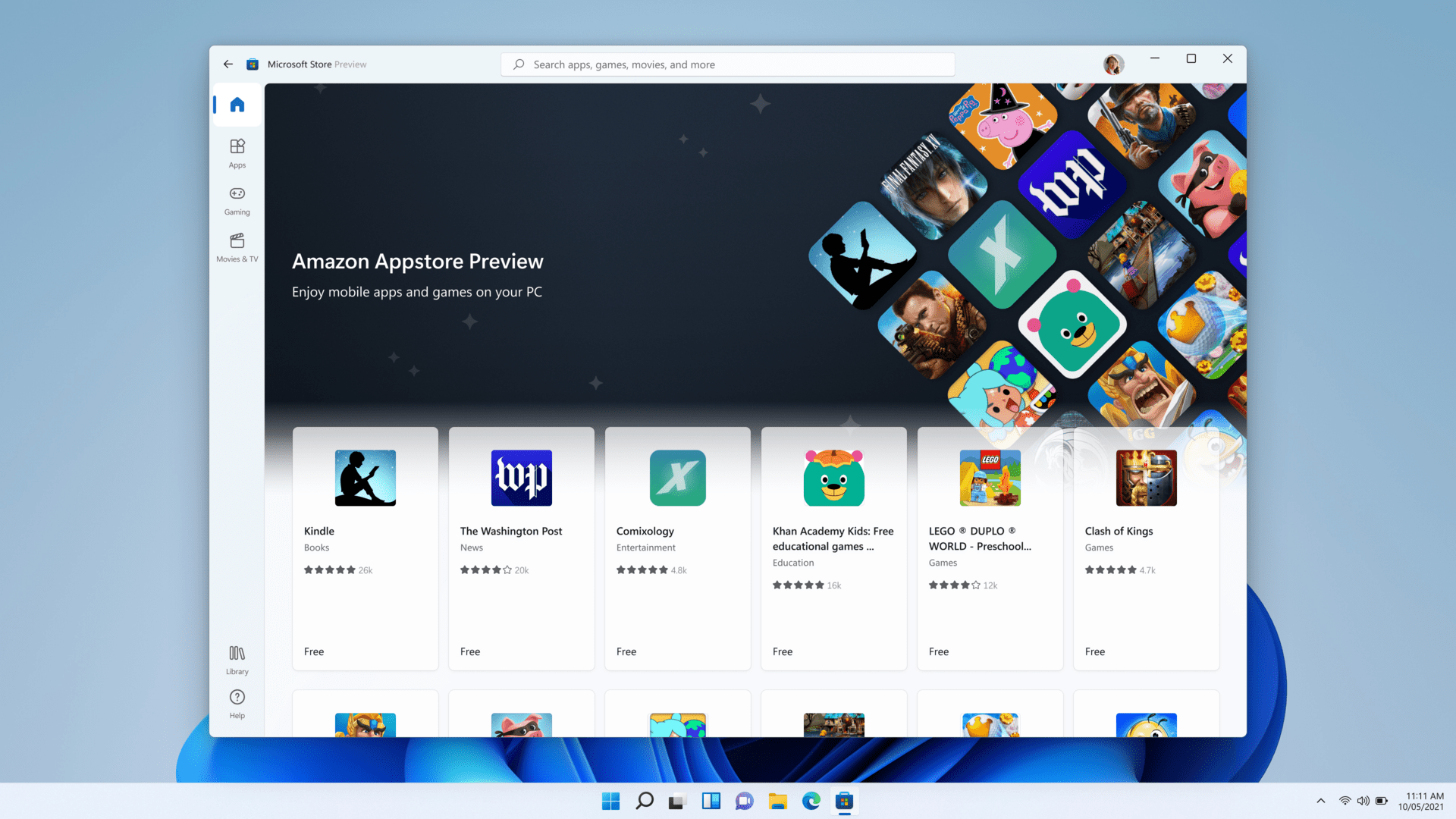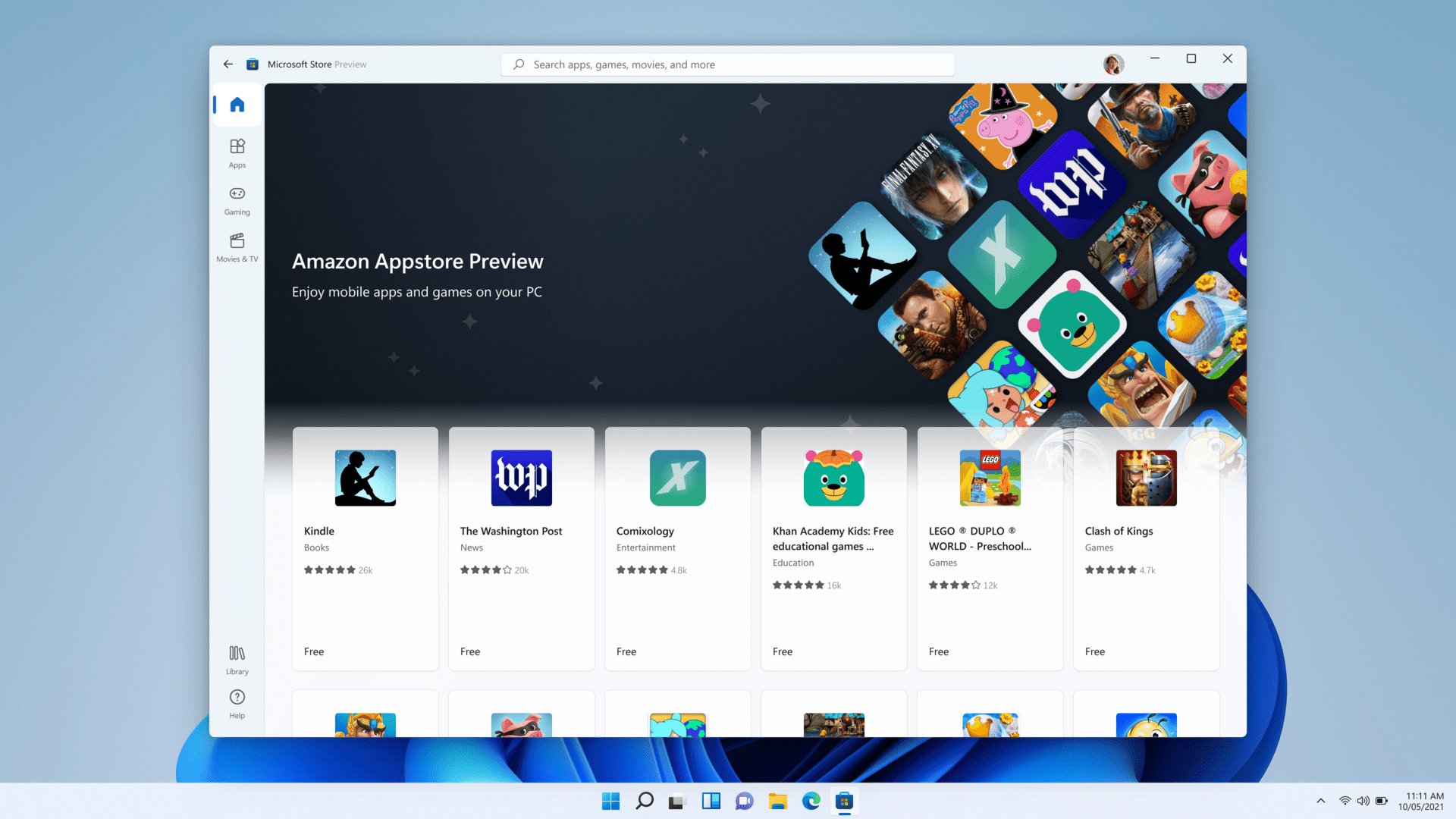 In addition to Microsoft, Amazon also published a corresponding press release today and announced the Amazon Appstore Preview for Windows 11 as well. Microsoft also published new information for developers via Microsoft Docs.
The following applications and games are available for testing the apps for Android under Windows 11:
Mobile games: Play some of the most popular mobile games like Lords Mobile, June's Journey, Coin Master, and more.
Reading: Enjoy reading your favorite book with Kindle, or a digital comic series with Comics on your Windows tablet and swipe pages with the ease of a finger.
< strong> Kids content: Teach your child math, reading, and writing skills with award-winning Khan Academy Kids, or build new digital spaces with Lego Duplo World.

Microsoft
Microsoft also emphasized that with the Win32 applications and PWA apps from Microsoft and the subsystems for Linux and Android, four ecosystems will run side by side under Windows 11 in the future.