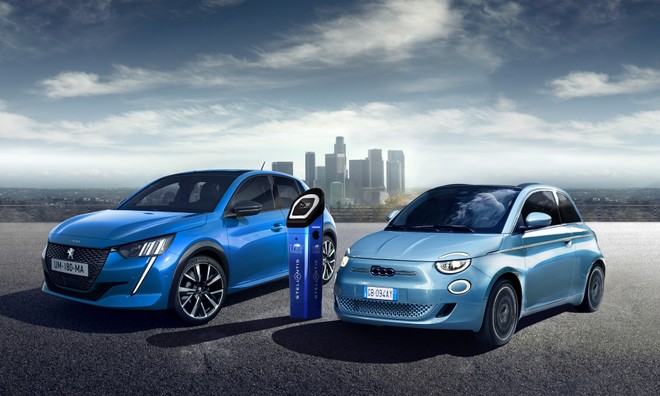 The electrification project of the Stellantis Group also involves the construction of a charging network. In July, the Atlante project was presented, resulting from the collaboration between NHOA (formerly Engie Eps) and Free2Move eSolutions (joint venture between Stellantis and Engie Eps, now NHOA). Specifically, the goal is that of building a fast charging network in Southern Europe . A network that will become the preferential one for the electric ones of the Stellantis Group even if it will be; accessible by all other cars.
Now, Stellantis announces a collaboration agreement with TheF Charging which is to be seen as a completion of the Atlante project.
MAXI EUROPEAN NETWORK
The two companies & agrave; they will collaborate for the creation of a public recharging network in Europe accessible to all electric vehicles and which reserves exclusive conditions for Stellantis customers. Specifically, until 2025 the two realities; they will work together on the development of this charging network, mainly of the quick type .
Stellantis reports that over 1,000 owners or managers of resorts have been identified throughout Europe; able to satisfy the main needs; customer recharging: structures in the city center, structures dedicated to primary needs (hospitals, schools) and transport (airports, railway stations, ports), leisure (shopping, sports centers, hotels, restaurants) and large-scale distribution , for a total of over 15,000 locations in Europe and two million parking spaces.
All these locations will become part of the energy supply network that will be; made by Stellantis and TheF Charging. The inauguration of the network should take place by the end of 2021 with the installation of the first charging points in Italy. Subsequently, the network will expand & agrave; in Europe.
The partnership between Stellantis and TheF Charging will involve & agrave; also, as a potential hardware solution provider, Free2Move eSolutions. Furthermore, the agreement also provides that the two companies & agrave; constantly cooperate in updating the services offered within the charging network. In developing the services, Stellantis and TheF Charging will actively involve customers, owners and managers of the resorts. selected to define tailor-made solutions for each type of location and clientele.
With this announcement, the Stellantis Group is demonstrating that it is continuing unabated with its electrification project. Just yesterday the announcement of an agreement with LG for the production of batteries in North America arrived.
The 5G smartphone for everyone? Motorola Moto G 5G Plus, on offer today from Amazon Marketplace for 206 euros or from Coop online for 299 euros .