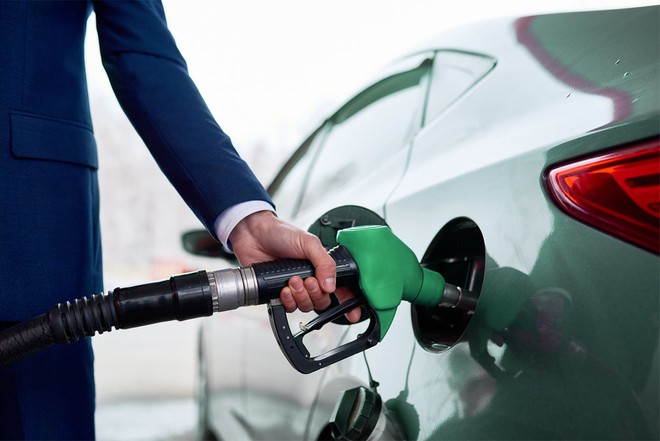 The National Consumers Union launches a new alarm on the rise in fuel prices in Italy. The rising cost of a full tank of petrol or diesel is going to affect not only households but the transport sector as well. According to the weekly data of the Ministry of Ecological Transition, the prices, in modalit & agrave; self service, they touch 1,734 euros per liter for petrol , and 1,593 euros for diesel . Even the cost of LPG is; grown a lot.
Massimiliano Dona , president of the National Consumers Union, underlines the need for urgent intervention by the Government to block the increases, reducing excise duties.
After last week gasoline had broken through the threshold of 1.7 euros per liter, the race of fuels does not stop, with LPG reaching the record of 80 cents per liter and diesel reaching 1.6 euros. In particular, gasoline, reaching 1,734 euros per liter, marks a new record since 15 September 2014, that is over 7 years ago, when it soared; at 1,735 euros per liter, diesel reaching 1,593 euros per liter touches its maximum value since 13 October 2014, 7 years ago, when it reached its peak; to 1,599 euros per liter, while for LPG, now at 0,818 euros per liter, you have to go back to 10 February 2014 to find a better value; high, € 0.821 per liter. In a year, the LPG & egrave; more expensive by 38%. An intervention by the Government to sterilize the increases, reducing excise duties, is not; more postponable.
DOING FULL COST ALWAYS MORE?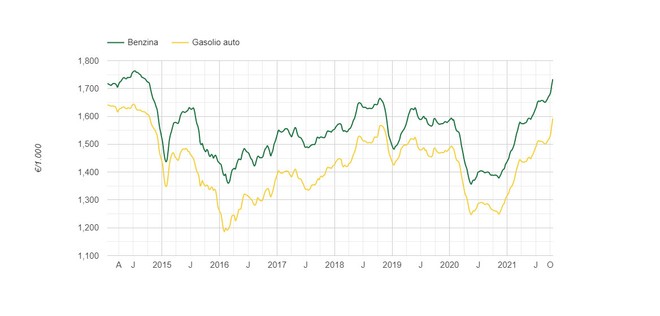 price increase and price increase the past years you can & ograve; look very well inside the graph that we report. The National Consumers Union has also done the math to understand how much these new increases are weighing on the pockets of Italians. According to what was communicated, from the survey of January 4, 2021, a 50-liter full tank is; increased by 14 euros and 62 cents for petrol and by 13 euros and 71 cents for diesel, with an increase of 20.3 and 20.8% respectively.
On an annual basis & egrave; equal to an increase per car of 351 euros per year for petrol and 329 euros for diesel. Starting, however, from October 19, 2020, exactly one year ago, when gasoline was € 1.389 per liter and diesel fuel at € 1.260 per liter, a 50-liter tank costs € 17 and 24 cents more; for gasoline and 16 euros and 64 cents more; for diesel, with a surge of 24.8% and 26.4% respectively. A leap that is equivalent, on an annual basis, to a sting equal to 414 euros per year for gasoline and 399 euros for diesel.
The Samsung pi? balanced? Samsung Galaxy A52 5G, buy it at the best price from Amazon at 415 euros .