AirPods Pro with MagSafe
Apple announced the AirPods 3 on Monday evening, with an appearance that closely resembles the AirPods Pro. It just doesn't have rubber ear tips. However, there is also something new to report for the AirPods Pro: they are now available with a MagSafe charging case, which makes them stick better to MagSafe chargers. In order to use it, you must have the MagSafe Charger (€45) or a similar charger. The price of €279 remains the same.
Only the box is new
When purchasing your new AirPods Pro, you will therefore have to pay close attention to whether you have the latest model with MagSafe box, because this is not just apparent from the name. It concerns product number MLWK3ZM. Stores will often still have the model without MagSafe in stock. You can also place it on the MagSafe charger, but it does not stick magnetically.
No second-generation AirPods Pro was announced during the Unleashed event, but it wasn't expected. There are several rumors that the successor will only come next year and has a more compact design, similar to the Google Pixel Buds and the Samsung Galaxy Buds.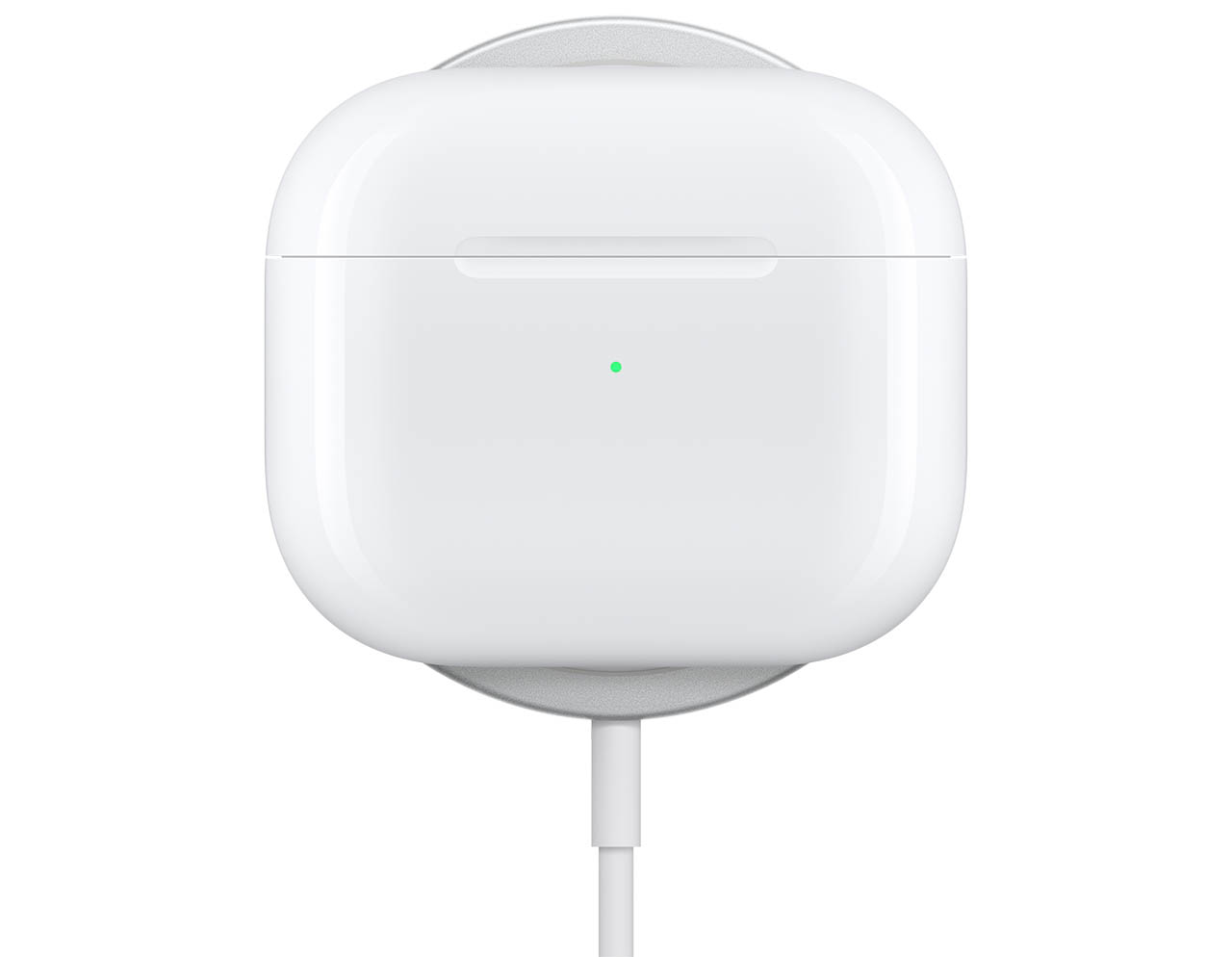 This is the AirPods lineup for 2021
Apple now sells four variants of AirPods:
AirPods 2: €149,-
AirPods 3: €199 ,-
AirPods Pro: €279,-
AirPods Max: €629,-
If you buy the AirPods Pro, then comes with a USB-C to Lightning cable. You will therefore have to provide the two necessary accessories yourself:
MagSafe Charger: €45,-
Usb-c power adapter 20 Watt: €25, –
The 20 Watt power adapter is nowadays indispensable to charge your Apple devices, also for the iPhone 13 and other recent devices. The AirPods Pro have not technically changed, only the box has been renewed. There is still an H1 chip with active noise cancellation and transparency mode inside. You can still listen for 4-5 hours.