MacBook Pro with M1 Pro or M1 Max chip
In his latest Power On newsletter, Bloomberg reporter Mark Gurman writes that a Mac developer found the names in an app's log files. It is about 'M1 Pro' and 'M1 Max'. In addition, more clues have been found for the screen resolutions that have already appeared in the macOS Monterey betas, namely 3,024 x 1,964 and 3,456 x 2,234. However, Gurman thinks Apple will eventually stop using the names due to possible confusion.
Discussions have been going on for some time about the name Apple will choose for the 14- and 16-inch MacBook Pros expected Monday night. The name M1X has popped up several times as a suggestion, while others think Apple is also working on an M2. In the past, Apple chose the addition of X or Z for the extra powerful chips. For example, the A12 chip from the iPhone XS also ended up in the iPad Pro 2018 under the name A12X.
As for the MacBook Pros, Apple would like to opt for a new Apple Silicon variant with 10 CPU cores, 8 performance cores and 2 energy-efficient cores. With the GPU you can choose from 16 or 32 cores. Furthermore, the new MacBooks talk about charging with MagSafe, a mini-LED screen and the expected farewell to the Touch Bar. And while there has been talk of an SD card slot, HDMI and USB-A, Gurman now thinks Apple won't do this.
MacBook Pro with notch?
An interesting rumor is that the MacBook Pro will take over the notch from the iPhone, so that it can accommodate the FaceTime HD camera. It wouldn't be about Face ID. You can still unlock and approve purchases with the new models with Touch ID.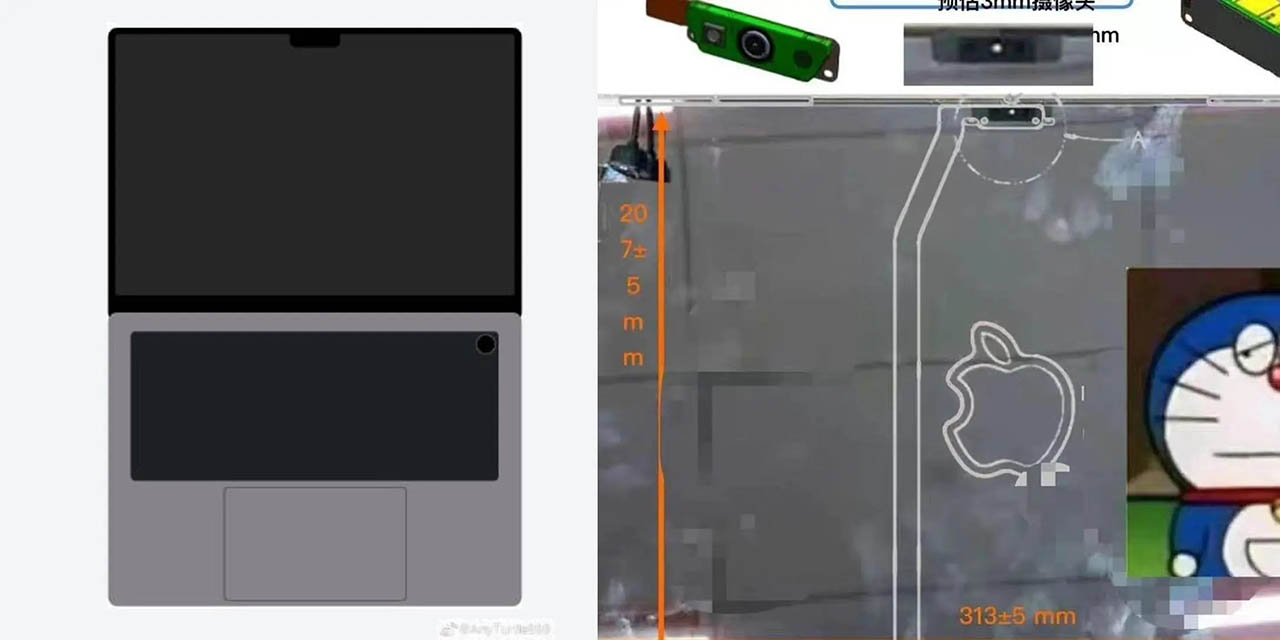 An image of a MacBook Pro with notch would have surfaced in stolen schematics months ago. In April, a hacker group called REvil claimed they had gained access to internal information from Apple supplier Quanta Computer in Taiwan. In exchange for money, the group promised not to publish sensitive information. Still, information leaked out, including schematics for an unreleased MacBook Pro with HDMI port, SD card slot and MagSafe. A notch can also be seen in these diagrams and there are also patents in which a notch is visible.
Still, it remains exciting for a while. The fact that schematics have been leaked does not mean that Apple has actually chosen it. We'll know the answer in less than 24 hours. Apple's Unleashed event kicks off on Monday at 7:00 PM GMT, and in addition to the 14-inch and 16-inch MacBook Pro, we'll likely see a faster Mac mini as well.