With the PinePhone Pro in the Explorer Edition, Pine64 is introducing its new top model among Linux smartphones, which is specially designed for better data protection. With a hexa-core SoC from Rockchip with two ARM Cortex-A72 and four Cortex-A53 as well as 4 GB LPDDR4, it can be pre-ordered for 399 US dollars.
Faster SoC, more RAM and more Flash
The manufacturer is thus positioning the PinePhone Pro above the PinePhone (hands-on), which is available from US $ 149 and is based on a system-on-a-chip from the Chinese semiconductor manufacturer Allwinner with four Cortex- A53 cores and 2 GB LPDDR3.
The PinePhone Pro now offers 128 GB flash memory
The PinePhone Pro also makes a huge leap forward in terms of flash memory and offers 128 GB, while the small model still has to make do with 16 GB eMMC.
the 6-inch IPS display with 1,440 × 720 pixels is now handled by an ARM Mali-860T, which with 4 compute units offers twice as many units as the Mali-400MP2 in the PinePhone.
According to Pine64, the close cooperation with Rockchip should also result in particularly gentle battery use and a correspondingly long runtime, since the manufacturer has already gained relevant experience with the PineBook Pro with the Rockchip RK3399. The battery has a nominal capacity of 3,000 mAh and can be quickly charged with 15 watts using Quick Charge.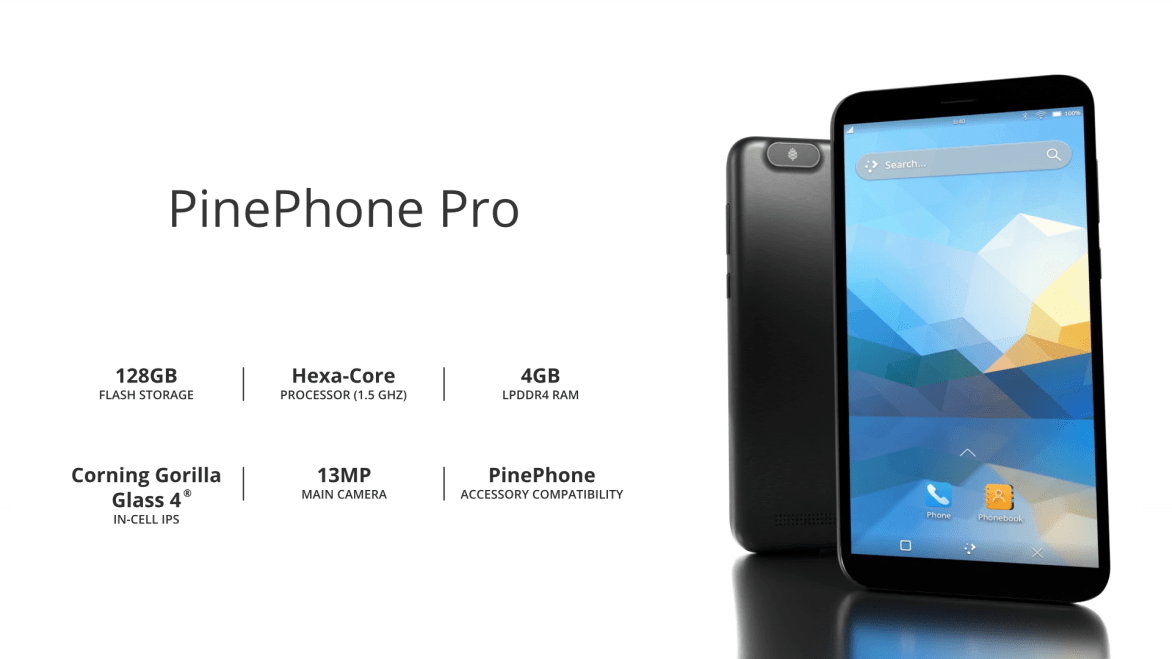 With its dimensions of 160.8 × 76.6 × 11.1 mm (L × W × D), the case of the PinePhone Pro is around 2 mm thicker than the original PinePhone to prevent. The PinePhone Pro also weighs 215 grams.
Kill switches for more data protection
As with the PinePhone, hardware kill switches for the cameras, the microphone, WiFi, Bluetooth and the LTE modem including GPS are again installed and easily accessible in the PinePhone Pro. This enables all data streams to be deactivated if desired.
Linux smartphone becomes a Linux desktop
The PinePhone Pro can be connected to a monitor and used as a full Linux desktop with the help of a dock that will be sold separately later, as the smartphone is shipped from the factory with Manjaro Linux and KDE Plasma. According to the manufacturer, light office work, surfing the Internet and playing videos up to 1080p should not be a problem.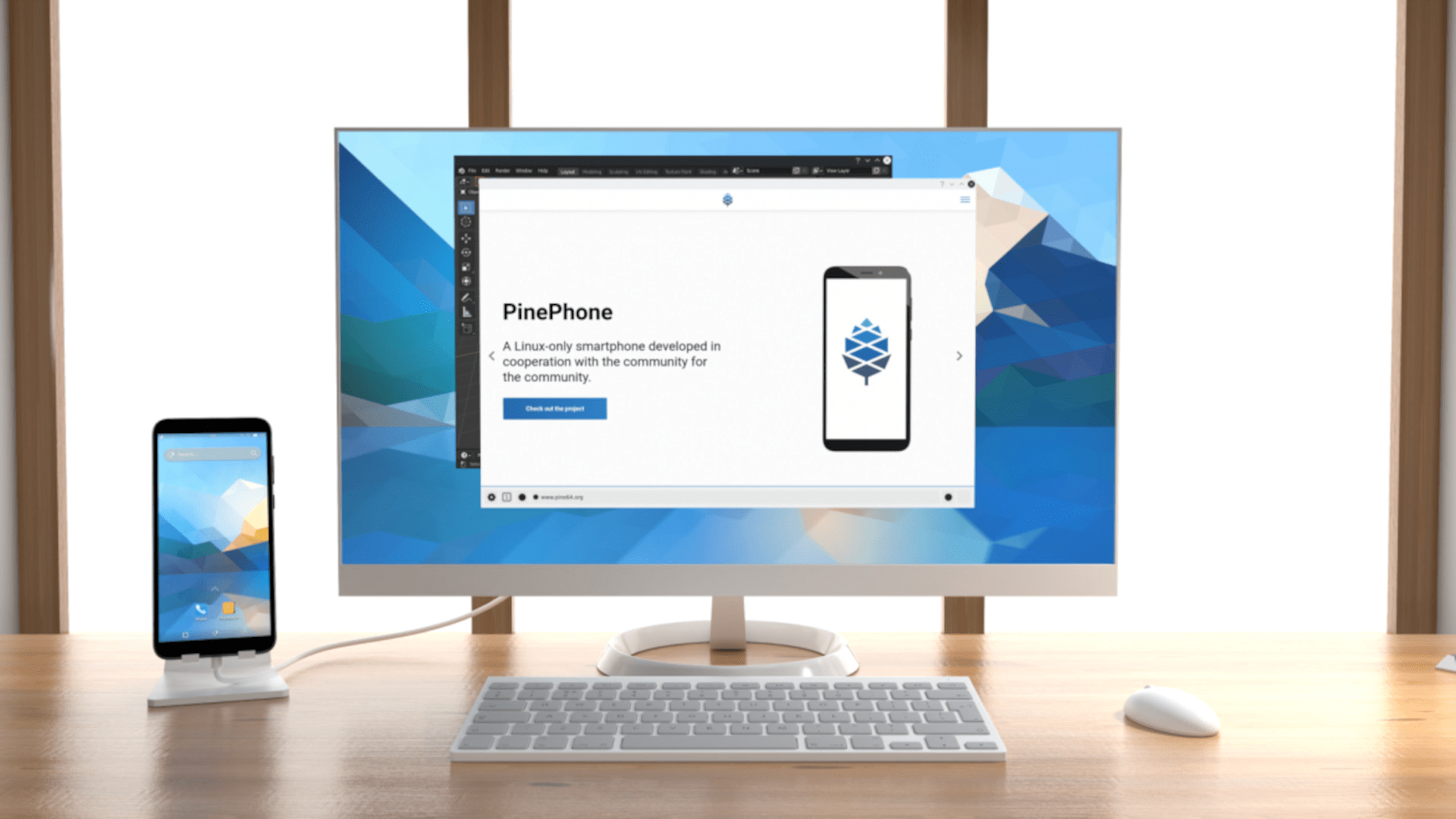 The PinePhone Pro is now available for Price of 399 US dollars can be pre-ordered through the Pine64 shop and will be delivered to the first customers in early 2022.