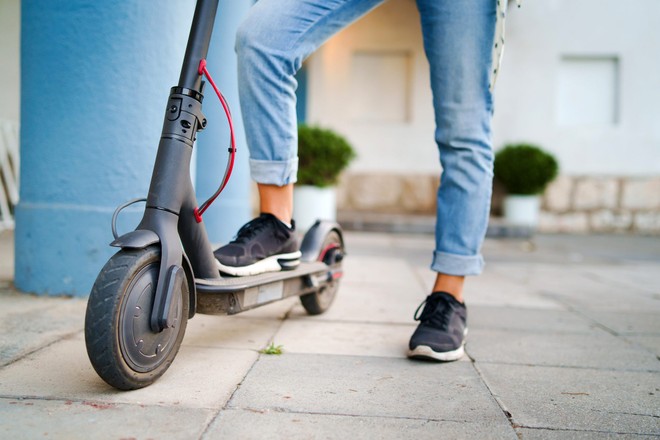 The safety of electric scooters is; a subject that is very much discussed. These means for micro-mobility; electricity spread rapidly, especially in large cities, probably in a too disordered way, also leading to several accidents. We talked about it more; times, so & igrave; as of requests for new and more; strict rules for their use. Apparently, the new legislation could be around the corner.
As recalled by ASAPS – Association of Supporters and Friends of the Traffic Police, from tomorrow 19 October and until Thursday; 21 October, the Commissions IX (Transport, post and telecommunications) and VIII (Environment, territory and public works) of the Chamber of Deputies will begin to vote on the 434 amendments to the Infrastructure Decree . Some of these concern electric scooters.
NEW OBLIGATIONS COMING?
According to when we learn, among the changes that may be made to the Highway Code, there are new insurance obligations , the introduction of the plate and the helmet for everyone, including adults. The news would also affect companies & agrave; who propose the rental of these vehicles. The Municipalities, through a specific resolution, could identify special spaces identified by specific signs where electric scooters can park. A way to put order and prevent these vehicles from being left, for example, on the sidewalks hindering the passage of people.
The rental companies, in agreement with the Municipalities, will also go to agree on areas in the cities; where & egrave; possible and where & egrave; parking of electric scooters prohibited. We will see, therefore, what will happen; also because & eacute; the proposals on new rules for these vehicles are so many. However, after much discussion, seems to be the right time for the arrival of a new and more; stringent legislation for the use of electric scooters.
Obviously, the amendments do not only concern these vehicles for micro-mobility; electric. There could be a tightening of fines for those who use a mobile phone at the wheel , a ban on smoking while driving, verification of driving documents and vehicles through telematic connections and much more. It is, therefore, a gluttonous opportunity; to improve the highway code, introducing a series of regulations aimed at improving safety.
The ball passes to the parliamentarians who will have to vote on the amendments to get to prepare the new rules.
A computer inside a Smartphone? Motorola Moto G100, on offer today by Techberry for 388 euros or by Euronics for 499 euros .