Parallels 17.1 with Windows 11
While VMware is still in doubt, Parallels is speeding on. The software makers have released the latest version 17.1 for Windows 11 virtual machines. It also includes improved stability by leveraging Virtual Trusted Platform Modules (vTPMs) for all future Windows 11 virtual machines. In addition, Parallels 17.1 is suitable for macOS Monterey. But it is not yet a party in all areas.
Windows 11 requires a hardware-based TPM chip to run, which is often not present in older PCs. It is therefore not possible to use Boot Camp and Apple Silicon no longer supports Boot Camp. In addition, the ARM-based version of Windows 11 is not natively supported. At Parallels, Widndows 11 is now automatically compatible with Macs running Intel Macs and Apple Silicon, provided you use the Insider Preview builds of Windows 11 for ARM. This is due to the default support of vTPM's.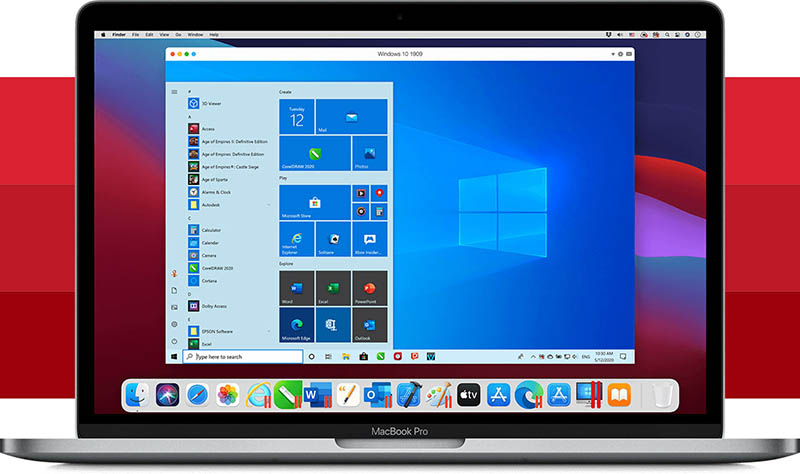 It keeps muddling on
Still, it remains uncertain how Windows 11 will continue on Apple Silicon Macs with virtualization software. Microsoft itself says that virtualization is not a scenario they want to support. Also, with every new release of the Insider Builds, there are always problems, forcing Parallels to get back to work to get it working properly. In a blog post, the company explains what they are encountering.
Version 17.1 of Parallels also allows you to install Parallels Tools in a ‌macOS Monterey virtual machine on Macs with M1 processors. In addition, you can cut and paste between the virtual machine and your normal operating system (macOS). Parallels has increased the default size of virtual machines from 32GB to 64GB. And for several Windows games, graphics performance has been improved, including World of Warcraft, Age of Empires 2 Definitive Edition, Tomb Raider 3, Metal Gear Solid V: The Phantom Pain, Mount & Blade II: Bannerlord, World of Tanks, Raft and more.
You can read more on the Parallels website.