In the weekly App Missed section you can read which apps from the past week are worth checking out. We always discuss about five apps for iPhone, iPad and Mac. These can be apps that you may not have known about or that are useful or just funny to try. And that can also be veterans who have received a major update and therefore receive some extra attention.
Discussed earlier this week on iCulture:
WhatsApp now rolls end-to-end encryption off for backups
iCulture App of the Week: Book Track Do you like keeping track of data and are you an avid reader? Then Book Track might be for you. This app is ideal for all your books you've read and everything you still want to read. Book Track neatly keeps track of how many pages you've read and shows a graph of the days. In addition, the app also offers support for all kinds of interesting functions. As of this week, the app has a brand new home page design and you can now choose new widgets, including an oversized one for the iPad.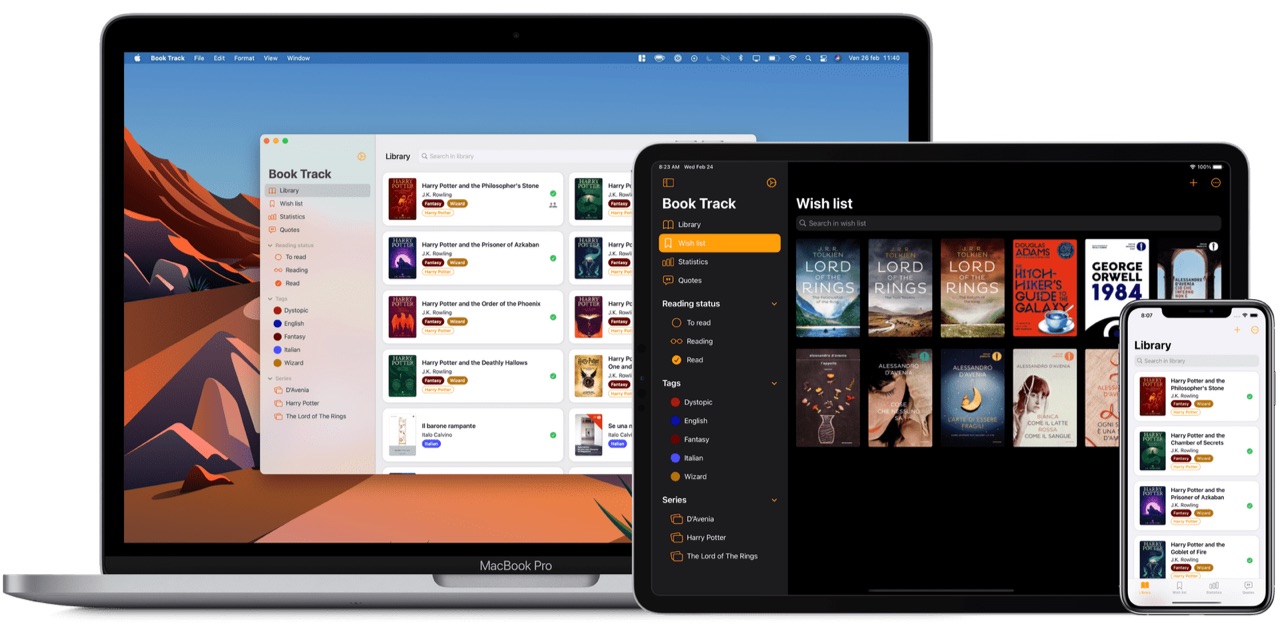 &acutep;>One of those interesting features is keeping track of borrowed books. You can also save your favorite quotes for later. You can keep your collection organized with tags and series lists, accompanied by a purchase date. Of course, everything is synced between your devices. Book Track is available for iPhone, iPad and Mac.
Train Siding
Are you a train fanatic and do you use Instagram? The Dutch Train Siding brings these two things together. This app is intended for train fans to share pictures with each other. You can also use the platform to meet other fans and maybe go spotting together. Do you have model trains or are you looking for them? Train Siding offers its own marketplace for such objects.
MiepMiep
Many people are tied to ritregistratie for invoices, for example. There are already apps for mileage registration, but the Dutch MiepMiep is taking a different tack. This app promises not to collect data and you do not need to create an account. MiepMiep contains a good base of functions, such as GPS registration, reminders when stationary and exporting trips as a CSV file. The developer is looking at the possibilities for a CarPlay app, but there is not yet one.
Noir
We will continue with the apps from Dutch soil. Noir is a brand new app for iOS 15 which should appeal to dark mode lovers on iOS. The app is also a Safari extension and can still provide websites without dark mode with a night theme. You can set this to happen only if iOS dark mode is also enabled. If there is a website that you have specific preferences for, you can set that too.
WeTransfer
Everyone who sends large files knows WeTransfer. This service, which allows you to send files up to 2GB for free, is now available on iOS with an official app. Just like the website, the app lets you select all kinds of files on your iPhone to send. The design looks good. An overview is available with all your shared files, including how long the link is still valid and how often the files have been downloaded. You can invalidate it prematurely.