LG launched the Ergo series of monitors last year for convenience in the workplace. Now the second generation of ergonomically adjustable displays follows. Among them is a 27-inch model, which is offered in a double pack with a matching stand.
A space-saving bracket, with which the screen can be individually aligned in height, inclination, horizontal and vertical rotation, already distinguished the predecessors. With the second generation of ergo monitors, LG promises even more flexibility thanks to greater flexibility in height adjustment (up to 15 cm) and horizontal swivel range (335 degrees). With the C-shaped screw clamp, the stand can be attached to table tops with a thickness of up to 75 mm without tools and, thanks to its small surface, hardly takes up any space. However, it is not possible to set it up as you would with conventional stands.
Monitor in an ergo double pack
The new products include the 27-inch monitor 27QP88D and the 32-inch monitor 32QP880, both of which have a calibrated IPS panel with WQHD resolution. The 27QP88D is only available as a "Ergo Dual" in a double pack: Two 27-inch displays hang on two monitor arms, which can be rotated, tilted and tilted independently of each other. For example, mixed operation in portrait and landscape format is possible. Both can be adjusted in height by 15 cm, the individual 32QP880 is 13 cm.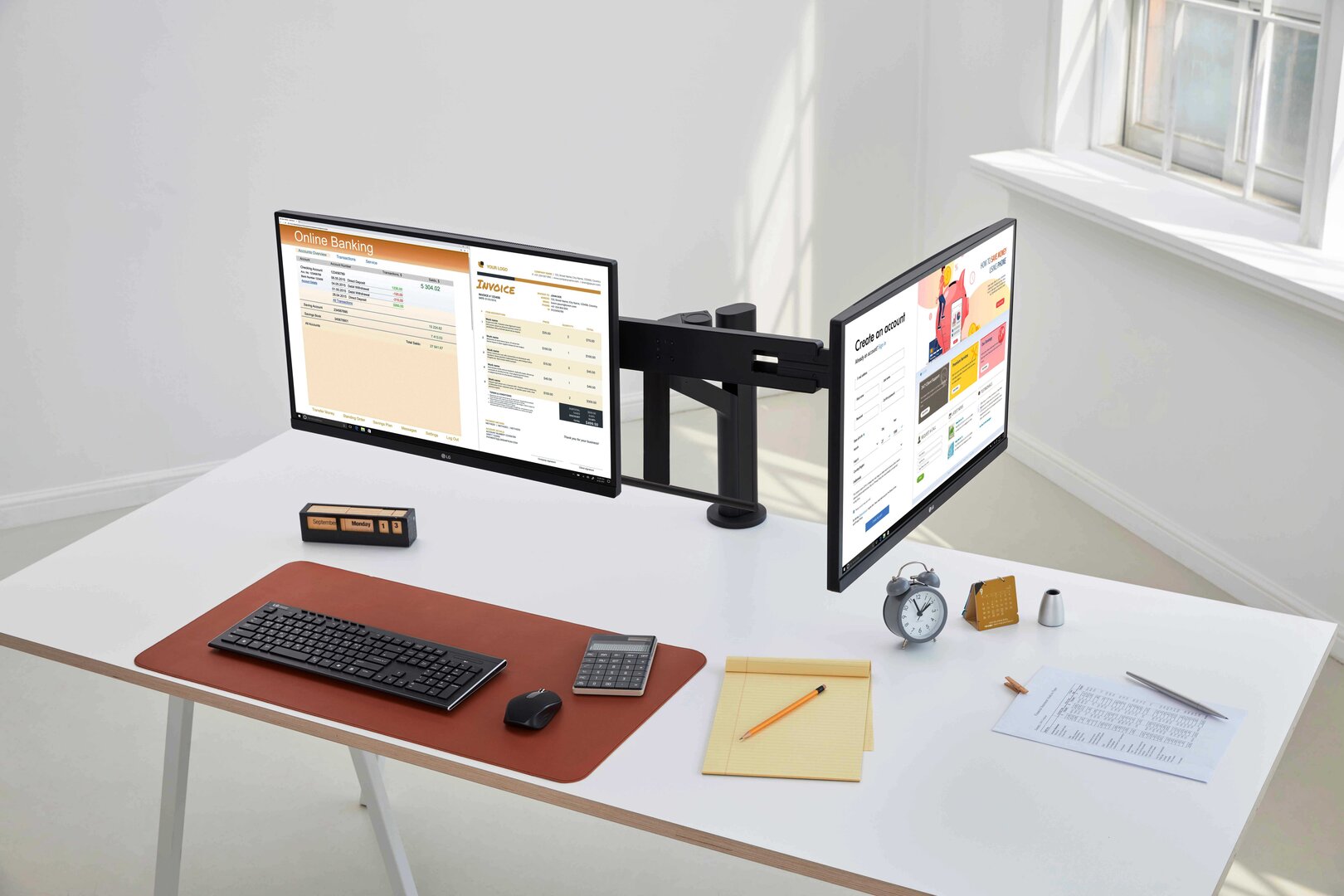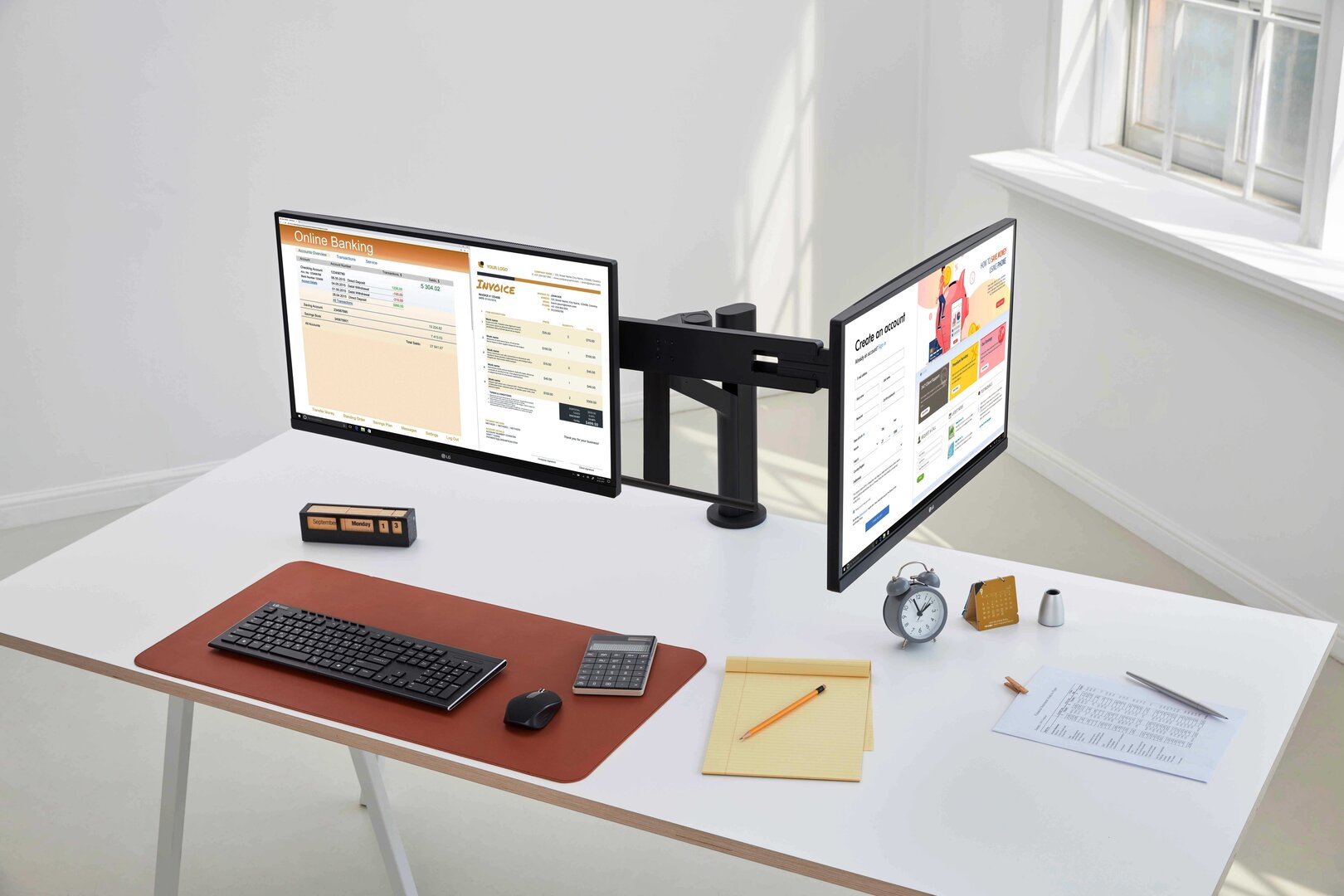 Both versions also have a USB Type-C connection, which transmits image signals (DP Alt Mode) as well as data and offers a power supply of up to 65 watts. There are also HDMI, DisplayPort and USB Type-A. Only the 27QP88D has the DisplayPort output for daisy chaining, and only the 32QP880 has the integrated loudspeakers with "MAXXAUDIO".
Specifications at a glance
Even if some key data is still missing, the following table offers a direct comparison of the 1st generation with the 2nd generation of LG Ergo monitors. The new models are to be gradually introduced globally and are expected to be available in Germany from the 1st quarter of 2022. LG has not yet announced the prices.