Nanoleaf Lines
Nanoleaf has already released a lot of smart light panels. With this new one you can bring about a completely different effect. After the triangles, squares and hexagons it is now time for a rod. They are backlit and connect at an angle of 60 degrees, so you get a geometric pattern. You can also set two different color zones at the same time. A pack of 9 costs £199 and they are compatible with HomeKit, Google Home, Amazon Alexa, Samsung SmartThings and IFTTT so you can go anywhere.
You can stick them on the ceiling or on the wall with the supplied double-sided tape. This makes them easy to attach, but we know from our own experience that you have to be very precise when sticking the pattern. Once mounted, they are not so easy to move. Each Line bar provides 20 lumens of illuminance and with a color temperature of 1200K to 6500K you can make it both cozy and productive. The bars can display more than 16 million colors and you can connect up to 18 lines per power cable.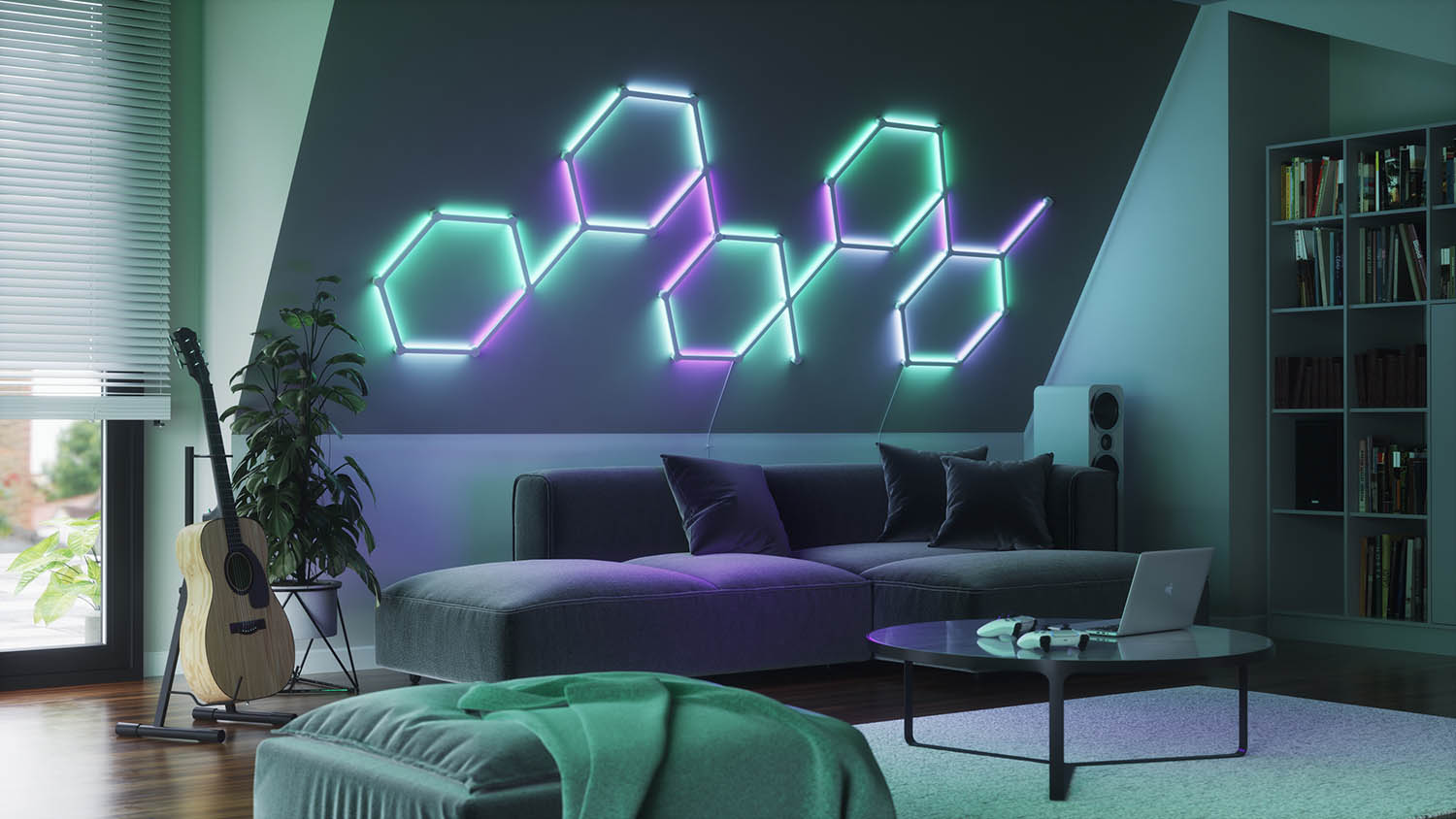 You can operate it via the Nanoleaf app, via a remote or voice control. Unfortunately, they are not suitable for 5GHz networks, but you have to fall back on 2.4GHz. To help you on your way, there are 19 predefined light scenes and optionally you can adjust the color changes to the music. For gamers it is also possible to match the color of the lamps to what is seen on your screen – perfect for YouTube and streaming your gameplay.

Starter Kit with 9 Nanoleaf Lines
You can place your pre-order on the Nanoleaf website from today and it will be delivered at the end of November. You have to wait a little longer for delivery to Dutch stores. They cost €199 for a set of 9 pieces and there are expansion sets with 3 Lines for €59. To make the patterns that Nanoleaf shows in the promotional photos, you will have to buy quite a few packs, which can make it an expensive decoration. Furthermore, there are black and pink skins to customize the look of the Lines. Flexible connectors around the corner are coming later this year.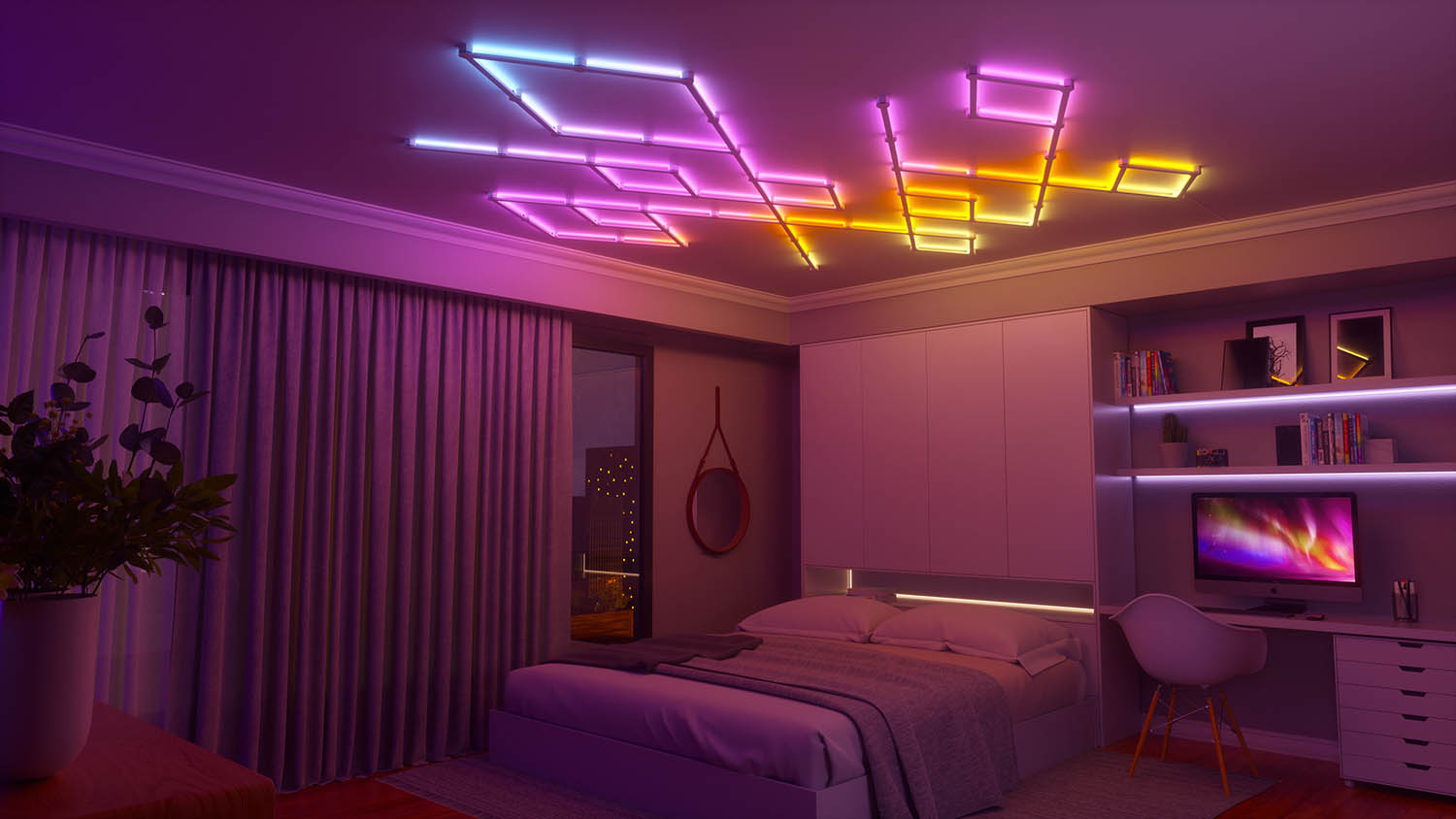 It is also handy that the Nanoleaf Lines can serve as a so-called border router for Thread, so that you can connect even more accessories with it. Lines are even designed with 'Matter in mind' although it doesn't work yet. A software update will be released later this year to rectify this.