One of the forefathers of the SFF boom is discontinued. Further Ncase M1 are no longer produced. The case is currently no longer available, but his two fathers are already working on new products. For this, however, Ncase is still keeping a low profile.
With a volume of around 14 liters, the Ncase M1 is a very compact, but not the smallest case on the market. Even with a dedicated graphics card, half the volume is enough for a gaming computer. The additional size has proven itself, however, as the fact that a crowdfunding campaign a good eight years ago could not satisfy the enormous interest; the small case successfully established itself in the niche. Further crowdfunding campaigns eventually turned into regular production series, which ensured comparatively good availability.
Because a volume of around 14 liters creates a balancing act between compactness and options for quiet cooling, even for powerful hardware. The fact that a riser cable can be dispensed with is an additional bonus. Three slots for expansion cards also made it possible to use ever larger GPUs; the need to check the dimensions too precisely only existed in terms of length: there was a limitation to 280 or without I for 3-slot GPUs/O ports to 300 millimeters. A maximum of four 120 mm fans or two 240 mm radiators could also be installed.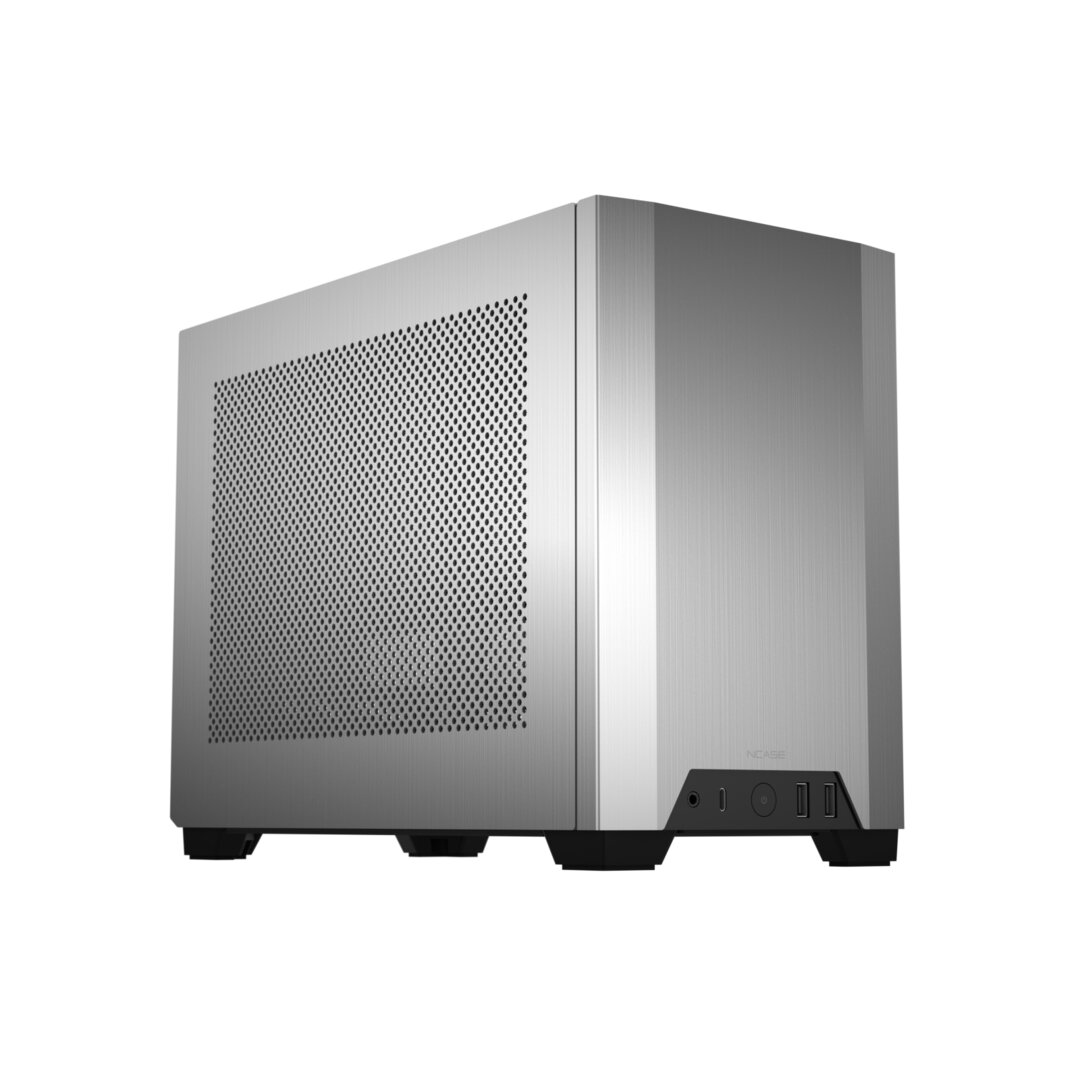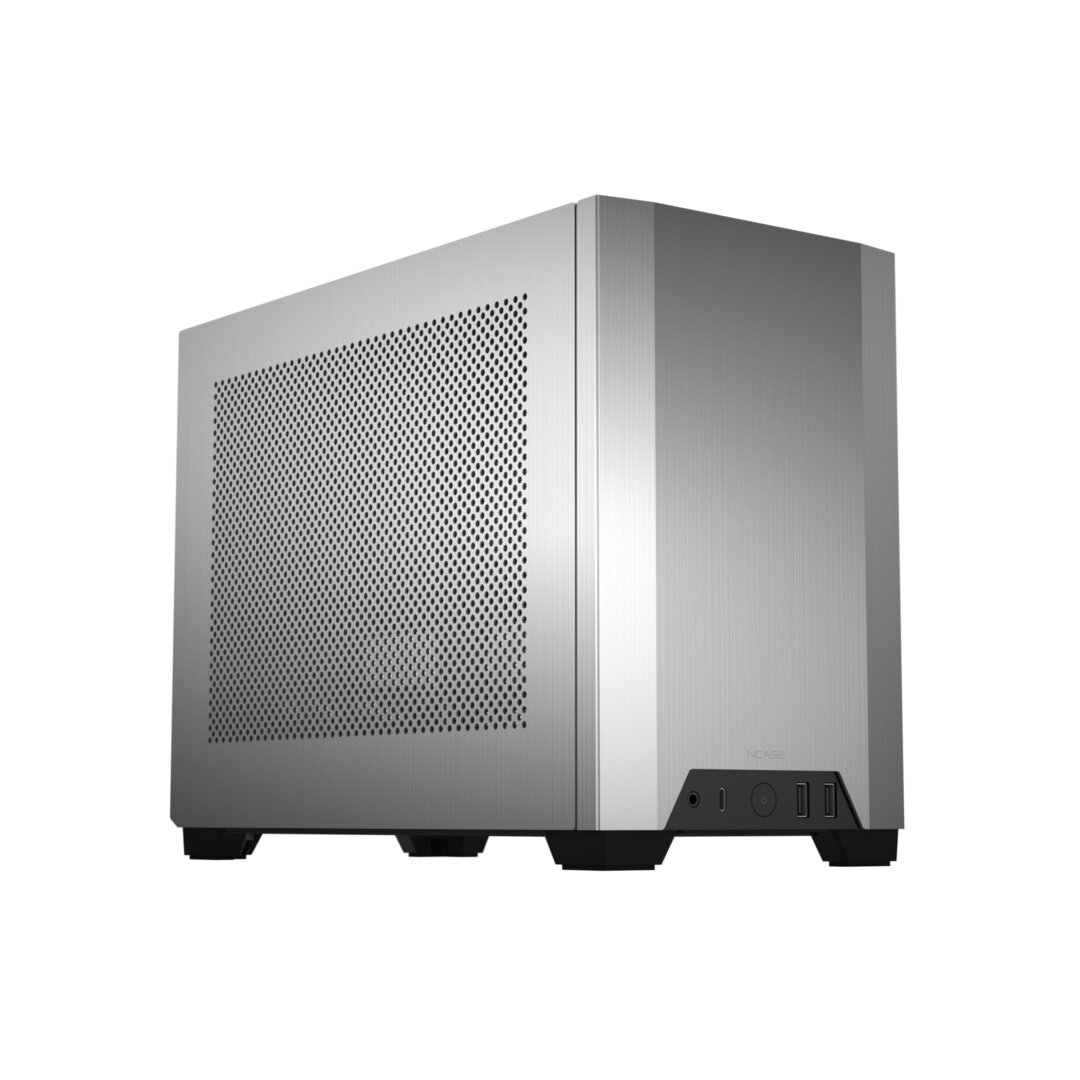 Ncase cites changed "component requirements" as well as changes in the housing market as the reason for foregoing further production runs. Both would have made the M1 less attractive – so demand has fallen. Because three-slot graphics cards with a length of more than 300 millimeters, which have become more common since the GeForce RTX 3080, do not fit into the Ncase. At the same time, there are now many similarly sized or larger competitors who do not have this limitation for less money, which reduces the niche for the M1.
The two Ncase founders do not want to cease operations with this, as the renaming of the M1 to "M1 Classic" indicates. It is only necessary if two product variants have to be differentiated. Ncase itself describes the end of the M1 as an "opportunity for something new". The company does not reveal what is currently being developed, but a new M1 only appears logical.
The editorial team thanks ComputerBase reader "hantolo" for pointing this out !
Ncase M1 V6.1 mainboard format: Mini-ITX, Thin Mini-ITX Chassis (L × W × H): 338 × 161 × 255 mm (13.93 liters) Material: steel, aluminum Net weight: 2.00 kg I/O ports: 2 × USB 3.0 (USB 3.2 Gen 1), 1 × USB 3.0 (USB 3.2 Gen 1) Type C, HD audio slots: 2 × 3.5 & quot;/2.5 & quot; (internal)
2 × 2.5 & quot; (internal) Extension slots: 3 fans: rear: 1 × 92 mm (optional)
left side panel: 2 × 120 mm (optional)
floor: 2 × 120 mm (optional) Dust filter: floor, side panel Compatibility: CPU -Cooler: 135mm
GPU: 290mm-322mm
Power Supply: 130mm
SFX Form Factor Price: $ 230