Acer is introducing a number of new products under the new "Vero" label that are part of the company's sustainability strategy. Recycled materials are used in the two new notebooks Aspire Vero and TravelMate Vero. In addition, Acer relies on adapted packaging and easier repairability of the devices.
Acer had already announced the Aspire Vero for the spring edition of the Global Press Conference (GPC), but concrete information on availability and price for the 15-inch notebook will follow in November 2021 and from 799 euros.
PCR plastics for housing and keyboard
For the Aspire Vero, Acer uses PCR plastics (Post-Consumer Recycled) that consumers have disposed of. 30 percent of the housing consists of such materials, such as the top and bottom cover, the screen frame and the user interface around the keyboard and touchpad. The housing is also paint-free and is designed to reduce the negative effects of volatile organic compounds (VOCs). The keys on the keyboard consist of 50 percent PCR plastics – the mirrored R and E keys are intended to reinforce the new brand message from Acer.
Up to 85 percent recycled paper is used in the manufacture of the packaging, and the packaging can then be 100 percent recycled or used for purposes other than disposal, such as a small notebook stand. The laptop bag and keyboard cover are made from 100 percent recycled plastic; there are no longer any plastic bags for the charger, for example.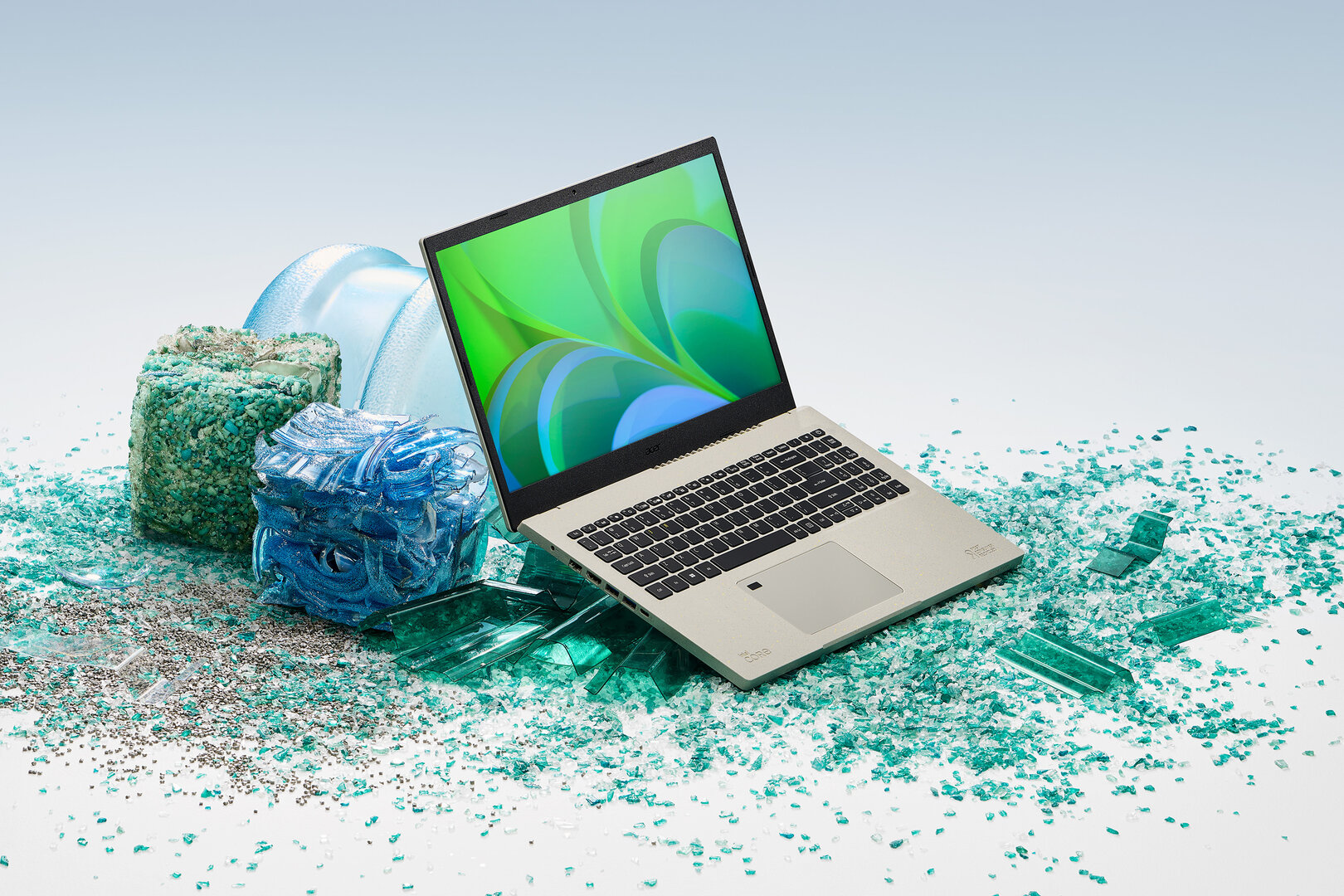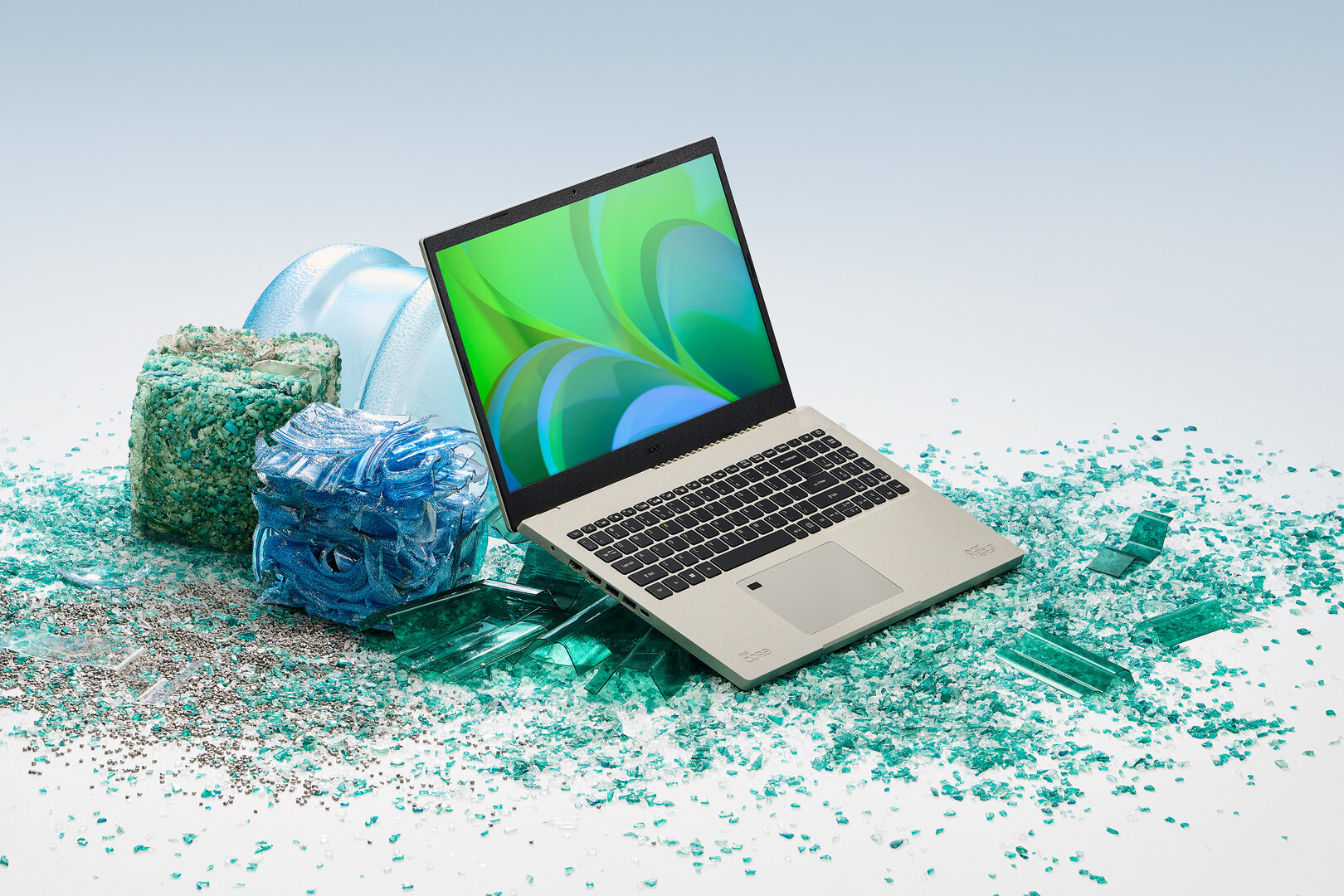 Normal screws for easy repairs
The Vero label should also stand for good reparability. For simple repairs, upgrades and recycling, the company therefore uses standardized screws that can be removed with standard tools to access the hardware. In this area, Acer relies on Intel's 11th Core generation, a 15.6 inch IPS panel with full HD resolution and webcam, three USB-A, one USB-C, Ethernet, HDMI and Wi-Fi 6.
TravelMate Vero for companies
Only in February, at prices starting at 899 euros, Acer plans to provide the Aspire Vero with the TravelMate Vero with a focus on corporate customers. Acer claims that this notebook is also made of PCR plastics and that it is easy to repair and upgrade. Special feature for companies: The TravelMate Vero startup logo can be individually adapted to your own branding.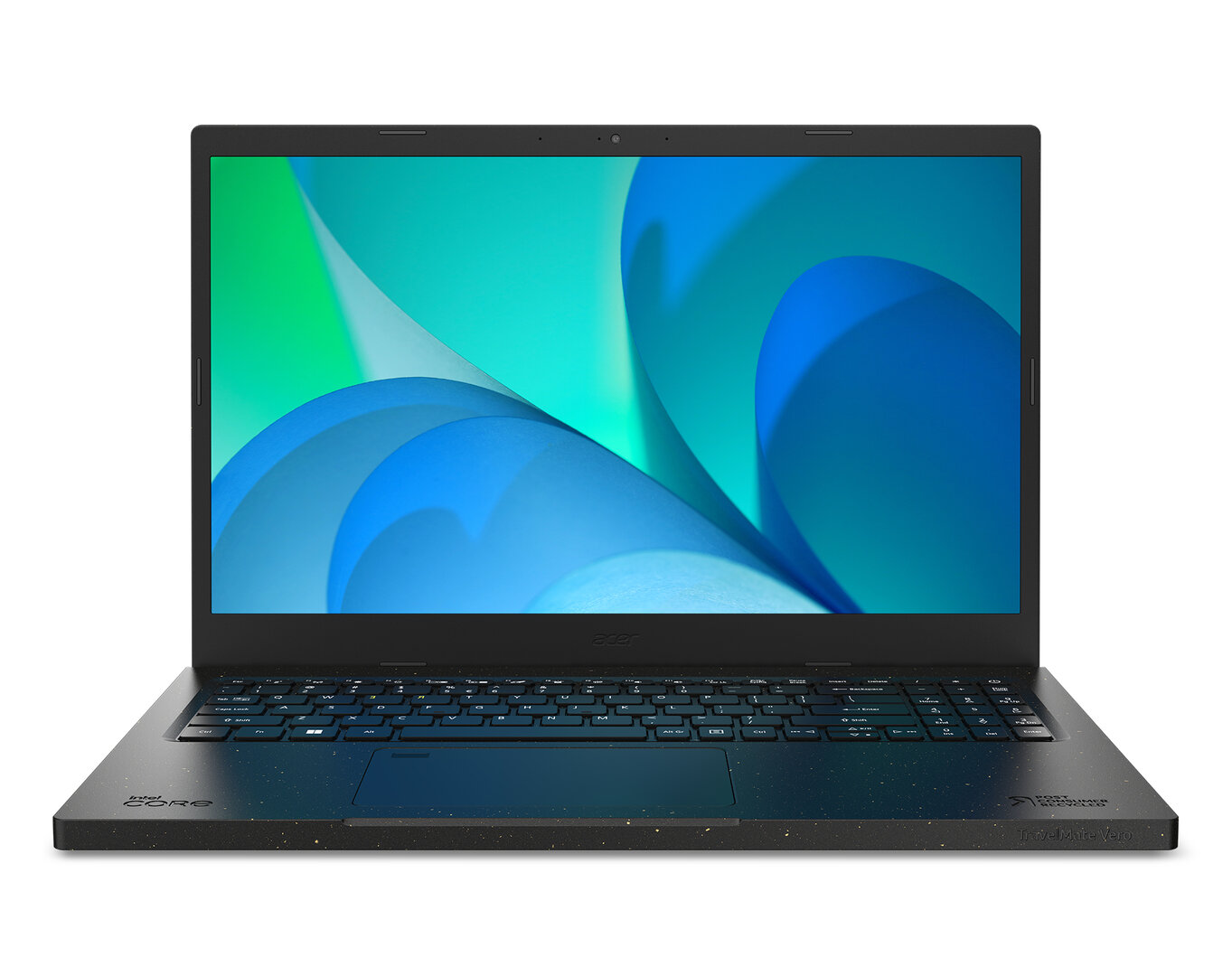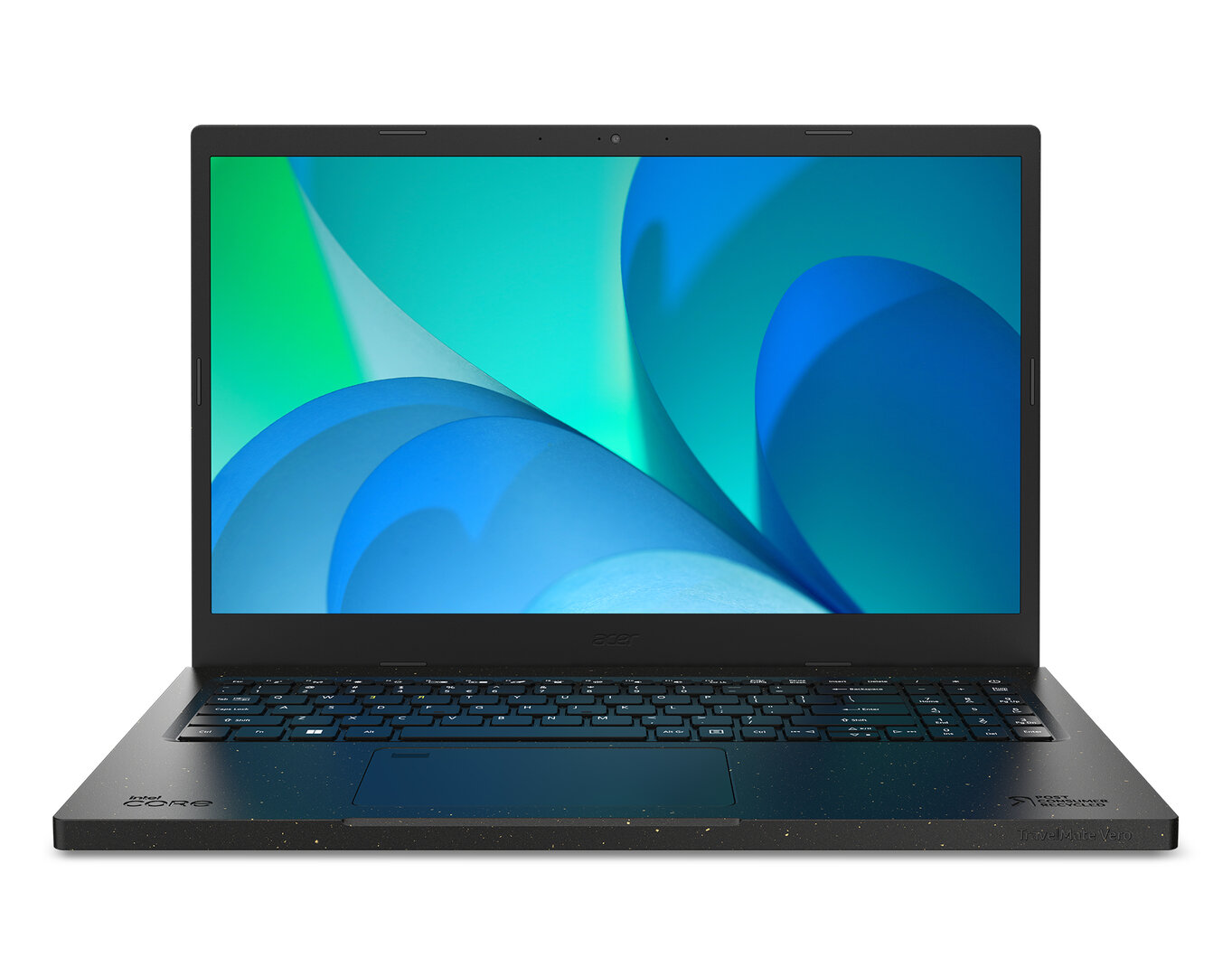 The TravelMate Vero also uses Intel's 11th Core generation, with at least one Core i7, 16 GB DDR4 RAM and an SSD up to 1 TB in size.
ComputerBase has received information about this article from Acer under NDA. The only requirement was the earliest possible publication time.