The universally applicable tool collection Windows Sysinternals for Windows 7, Windows 8 and Windows 8.1 as well as Windows 10 and Windows 11, consisting of more than 70 programs and tools, receives various updates from Microsoft. The main focus is on the programs Autoruns, TCPView and Process Monitor.
Microsoft's system suite dresses up
In addition to Autoruns, which is on board in the new version 14.04 and takes care of the management of the programs loaded during the boot process, several applications have been given completely redesigned and high-resolution icons.
Loud the official release notes, 12 tools are based on new builds and Windows libraries.
< li> Autoruns v14.04

This update for Autoruns adds a series of display/theme fixes, restores autorunsc, fixes a regression for rundll32 entries, limits per-user scans to the user locations, fixes Microsoft entry hiding and adds a high DPI application icon.

WinObj v3.13 , TCPView v4.16 and Process Monitor v3.86 get high DPI application icons.
AccessEnum v1.33 , CacheSet v1.01 , Contig v1.81 , Desktops v2 .01 , Disk2vhd v2.02 , DiskMon v2.02 , EFSDump v1.03 , LoadOrder v1.02 , PsShutdown v2.53 , RegJump v1.11 , ShareEnum v1.61 , ShellRunas v1.02 get new builds with updated Windows libraries.

Windows Sysinternals – Release Notes
More information can be found in the official Q&A on Windows Sysinternals and the Sysinternals blog by developer Mark Russinovich.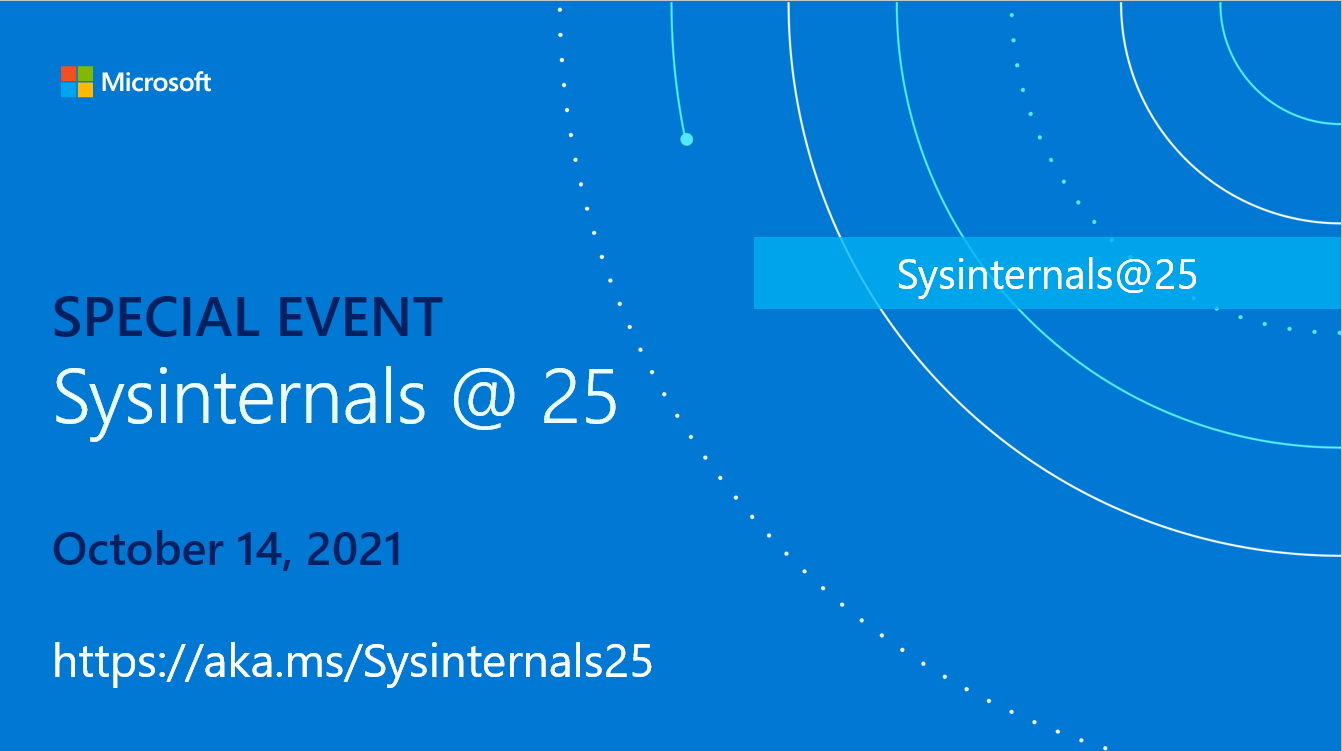 Microsoft is celebrating 25 years of Sysinternals
On October 14th, the tool collection will celebrate its 25th birthday with the online event Sysinternals @ 25, the official agenda of which has already been published. The keynote will be broadcast live as a webcast via Microsoft Teams.
Download to ComputerBase
The Windows Sysinternals, with which the on-board resources of all Microsoft operating systems are clearly can be downloaded as usual directly below this message from the download area of ​​ComputerBase.
A demonstrates how users can use the tools to detect and eliminate malicious malware, for example official video.
Downloads



Windows Sysinternals Download

4.8 stars

Microsoft's Windows Sysinternals combine many analysis and management tools for Windows.