B&W Zeppelin now with AirPlay 2
There are now a lot of AirPlay 2 speakers, but rarely do they have such an iconic look as the Zeppelin from Bowers & Wilkins. The elongated shape has always appealed to design enthusiasts, but in terms of technology, the speaker had remained a bit in the past. This new Zeppelin speaker keeps the same striking design, but now with support for Alexa and AirPlay 2. However, support for Google Assistant and Chromecast is missing, which is remarkable. The speaker also has no more wireless connections at all.
The original Zeppelin was a notable appearance in 2007, not only because of its looks but also because it had a 30-pin dock on it. That was very common in those days: you put the iPod or iPhone on top, so that it became a real eye-catcher. Later Bowers & Wilkins releases new versions. In 2011, there was a version with AirPLay, but the 30-pin dock was still there. In 2015, the dock disappeared and you were supposed to play music wirelessly via Spotify Connect or AptX Bluetooth. In addition, there was a 3.5mm port to connect a cable.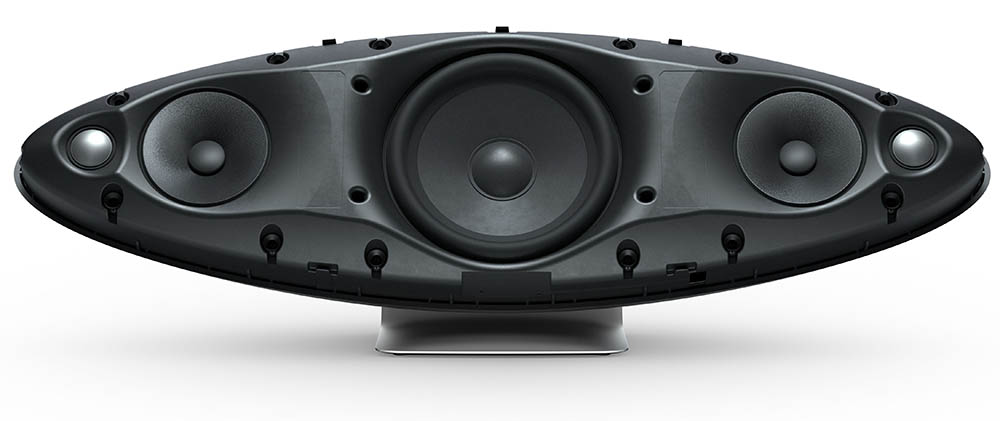 Tons of wireless options
With this new model there is no port anymore and you can only play wirelessly. At the back you will find a connection for power and a USB-c port, but the latter is only intended for support. The speaker therefore supports a wide spectrum of services and protocols such as AAC, SBC, AptX Adaptive Bluetooth (but no AptX Lossless), AirPlay 2 and Spotify Connect. You can also use B&W's own music app, which lets you play Deezer, Qobuz and Tidal.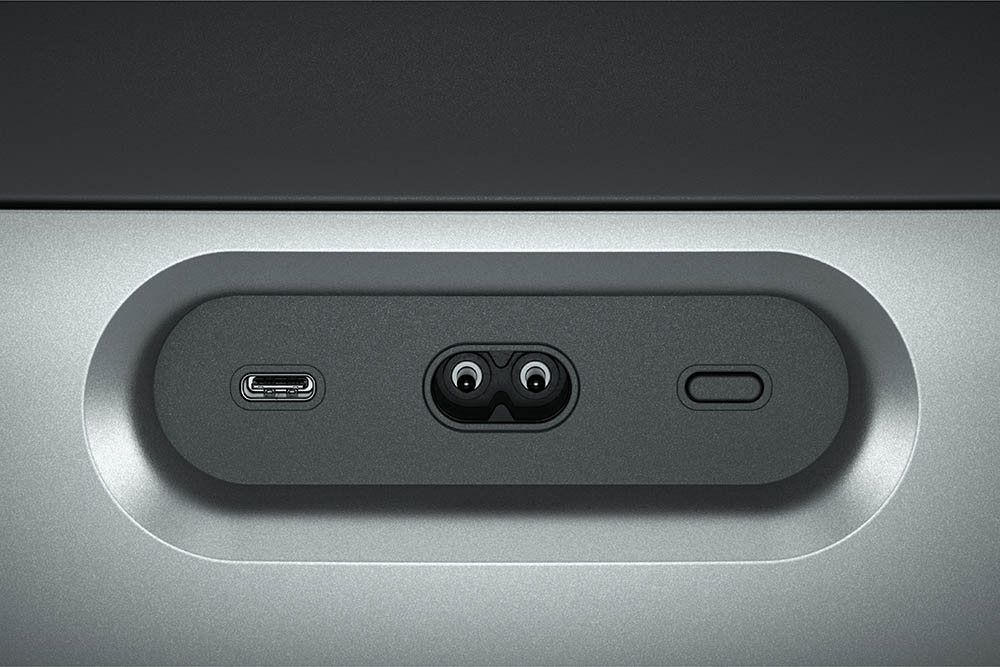 The technology is therefore new, but the appearance remains the same. It now also works with wireless standards such as Qualcomm's AptX Adaptive. You can choose from two colours: light or dark grey. The price is no surprise: €799. Inside you will find two 1″ tweeters, two 3.5″ midrange drivers and a single 6″ subwoofer, delivering a total of 240 watts of amplification. You don't get a remote control with it, but there are buttons for people who don't always want to grab their smartphone. At the back you will find buttons to adjust the volume, for example. Funnily enough, there is no switch to turn off Alexa.

No stereo pair
This Zeppelin could be an option for those looking for a stylish and eye-catching alternative to Sonos, but keep in mind that this is not a multi-room system. Next year, B&W wants to offer support for a multi-room setup where you can connect multiple Zeppelin with the existing B&W Formation speakers. Also, thanks to the support for AirPlay 2, you can create a multi-room system, but it is not possible to make a stereo pair out of it. Each Zeppelin itself provides full stereo sound and cannot play one of the stereo channels.
Would you rather have a different AirPlay 2 speaker? There is plenty of choice!