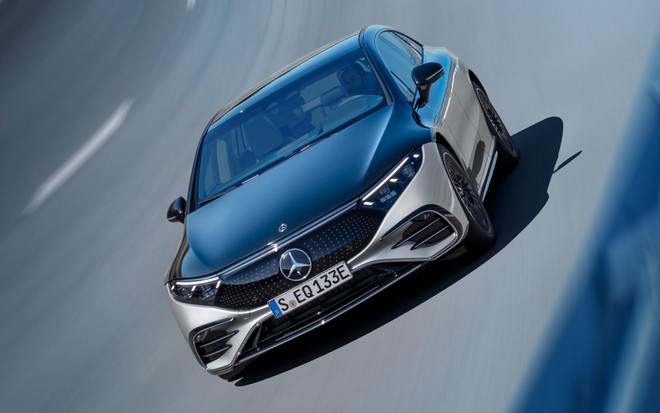 The Mercedes EQS rests on a completely new platform and thanks to its 107.8 kWh battery pack ( usable), promises an autonomy up to 785 km according to the WLTP cycle . This is a remarkable value that places it among the electric cars with the longest mileage on the market. In this regard, & egrave; therefore very interesting is the result obtained by this car according to the EPA cycle (Environmental Protection Agency) which, as we know, is; much more; accurate and reliable than WLTP.
EPA VALUES
The results obtained from both the EQS 450+ and the EQS 580 4MATIC are very high but perhaps slightly below expectations. The cars offer a level of mileage with a very high charge of energy but given what was declared in the WLTP cycle, perhaps something more could have been expected; in the EPA cycle. Going into details, the rear-wheel drive EQS 450+ with 20-inch wheels achieved a range of 563 km .
The version more performing, the EQS 580 4MATIC with 21-inch wheels, yes & egrave; stop at 547 km . It is interesting to note that the difference between the two variants is very low, despite the larger model; performing has two electric motors and more rims; large. Results that place the EQS below the Tesla Model S Long Range 2021 with 19-inch wheels that can & ograve; count on 652 km of autonomy according to the EPA cycle. The Plaid version, on the other hand, is not; still officially evaluated by the EPA but with 19-inch wheels it promises a mileage of 637 km which descends to 560 km (therefore in line with the EQS) with 21-inch wheels.
At the top of the EPA ranking the Lucid Air continues to remain undisturbed, which in the Dream Edition Range version has achieved an impressive range of 836 km.
Mercedes EQS 450+ (20 wheels inches): 563 km range (EPA)
Mercedes EQS 580 4MATIC (21-inch wheels): 547 km range (EPA)
VIDEO
5G without compromise? Oppo Reno 4 Z, buy it at the best price from Unieuro at
239 euros
.