iPad 2021: hands-on videos and experiences
The first hands-on experiences with the iPad 2021 can now be found online, in both written articles and videos. The latter are of course the most interesting at the moment, because few people outside of Apple have had the product in their hands yet. The testers have been testing the iPad for almost a week and discuss the main improvements.
CNET goes hands-on
CNET describes the iPad 2021 as good enough. In all basic things, this iPad scores the best. The biggest plus points are the slightly faster A13 chip, the better front camera and the addition of Center Stage. CNET calls it all in all a very boring device, but recommends it. If you already have the iPad 2020, it's really not worth switching, but if you've been considering an iPad for a few years, this is a good choice according to CNET.
Read the full hands-on from CNET
First impression of Gizmodo
Gizmodo calls this 2021 iPad a bargain. With twice the storage, a better front camera and True Tone display, this iPad is not a bad buy. But the improvements in iPadOS 15 are also a positive feature, according to Gizmodo, such as improved multitasking. But that improvement can also be found on all current iPads. The battery of this new model lasts more than an hour longer. If you care a lot about battery life, then this model is a must. The design is a bit tedious.
Read the full hands-on from Gizmodo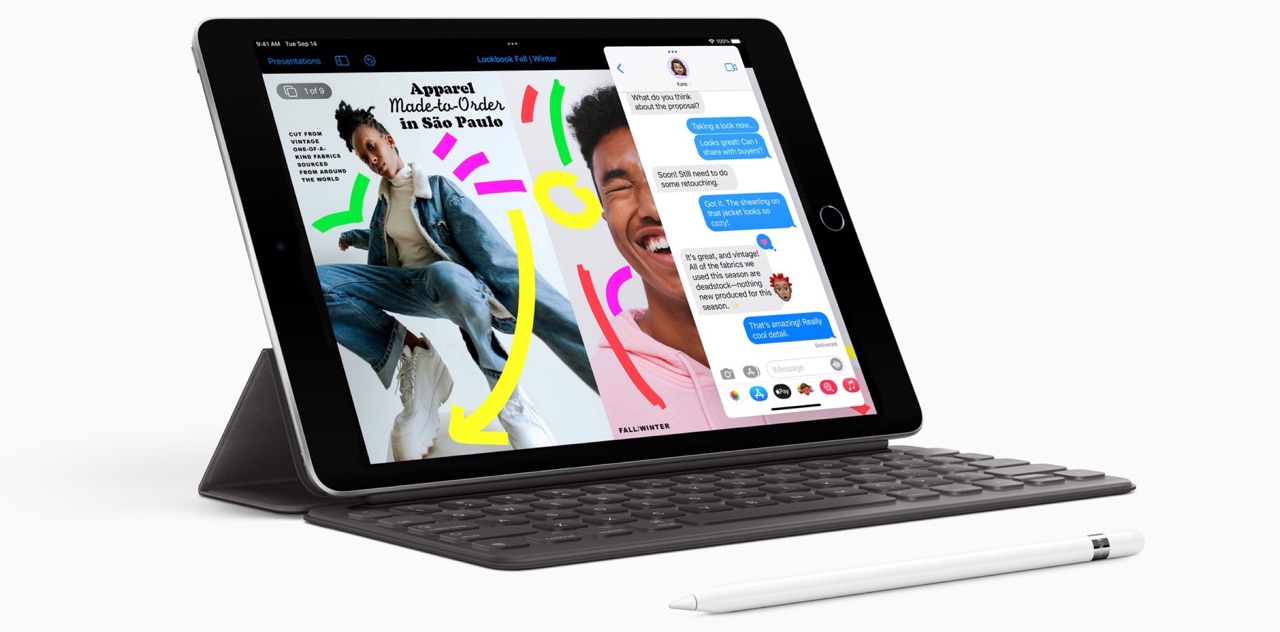 First impression of Ars Technica
In the short review of this iPad, Ars Technica says that this is the model most people should buy. The screen has not been improved, except for True Tone. They still think the 12-megapixel camera is not intended for beautiful selfies, but it does improve video calling. The extra wide camera brings more people into the picture better, but they warn against distortions at the edges of the screen. All in all, they call it a good iPad and a really good budget computer. One drawback is the use of Lightning, which limits interoperability with other cables and accessories.
Read the full Ars Technica hands-on
Fast Company hands-on of iPad 2021
Finally, Fast Company has also started working on the new entry-level iPad. They describe the iPad as "the same it's always been". Its biggest draw is its affordable price and well-known features, something you don't often see with an iPad. But is it worth upgrading? Actually only if you have fifth generation from 2017.
Read the full hands-on from Fast Company
More unboxing videos from the iPad 2021

< /p>