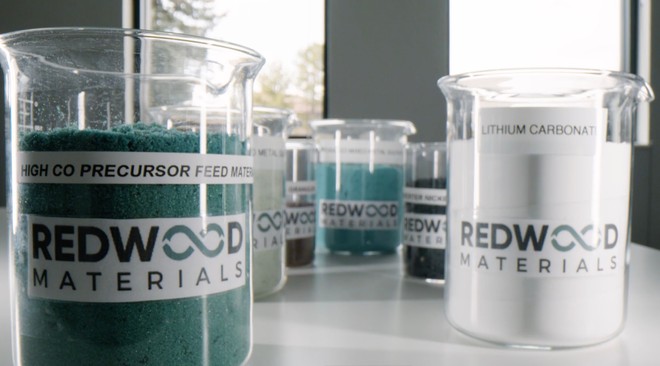 Ford and Redwood Materials , a company specializing in battery recycling, have entered into an important collaboration agreement that goes beyond the only recycling of the batteries of the electric cars of the American manufacturer. In fact, Redwood Materials until a few days ago was considered only a company specialized in recycling. Recently, for & ograve ;, he announced the project of wanting to build a factory in which to make elements for the production of batteries , also starting from the raw materials recovered in the recycling process.
At the time it was suspected that some agreement with a major car manufacturer was behind this announcement. Agreement that, now, & egrave; came to the surface. In fact, Ford and Redwood Materials will also work together to create a supply chain for the materials critical to the making of batteries. The goal of the two companies is to make electric vehicles more & ugrave; sustainable, reduce the cost of batteries and ultimately help make electric cars affordable.
The technology that Redwood Materials has developed makes it possible to recover, on average, over 95% of the elements such as nickel, cobalt, lithium and copper. These materials can be reused by Redwood Materials to make essential elements such as copper foils for the anode and active cathode materials for future battery production.
By using locally produced recycled materials, Ford can & ograve; reduce the costs of accumulators and the dependence on imports and extraction of raw materials.
We are designing our battery supply chain to create a completely closed life cycle to reduce the cost of electric vehicles through a reliable US materials supply chain. This approach will help to ensure that materials in end-of-life products re-enter the supply chain and not end up in landfills, reducing our dependence on the existing raw material supply chain that will be; quickly overwhelmed by industry demand.
Like many other automakers, Ford will have; need a lot of batteries in the coming years to support the electrification of its range of vehicles. Thanks to this agreement, the car manufacturer will be & agrave; able to create a sustainable supply chain that will allow & agrave; to supply its factories where batteries will be produced for its future electric vehicles.
Finally, Ford says it has invested $ 50 million in Redwood Materials to help # 39; company to expand its presence in the United States.
The 5G smartphone for everyone? Motorola Moto G 5G Plus, on offer today from Amazon Marketplace for 192 euros or from ePrice for 306 euros .