MagSafe Wallet works with Find My Network
Apple has released the MagSafe leather card holder in 5 new colors. Not only are the colors different, there is also new functionality: you can now use the Find My app to find a lost Wallet. The way it works is a bit simpler. If the Wallet case detaches from the iPhone, you can request the last known location. It is therefore not possible to monitor the location afterwards. Apple does not provide an explanation of how it works exactly, but from the description on the website it can be read that the iPhone registers the location the moment the MagSafe Wallet comes loose from the device. There had been a vibration with accompanying sound for a long time, so technically 'know' the iPhone already that the Wallet has been removed. Now there's the addition of GPS location capture.
There's just something weird going on: the feature doesn't work when using the transparent iPhone case with MagSafe. It works with other MagSafe cases made of leather and silicone rubber, and of course also if you use the iPhone without a case.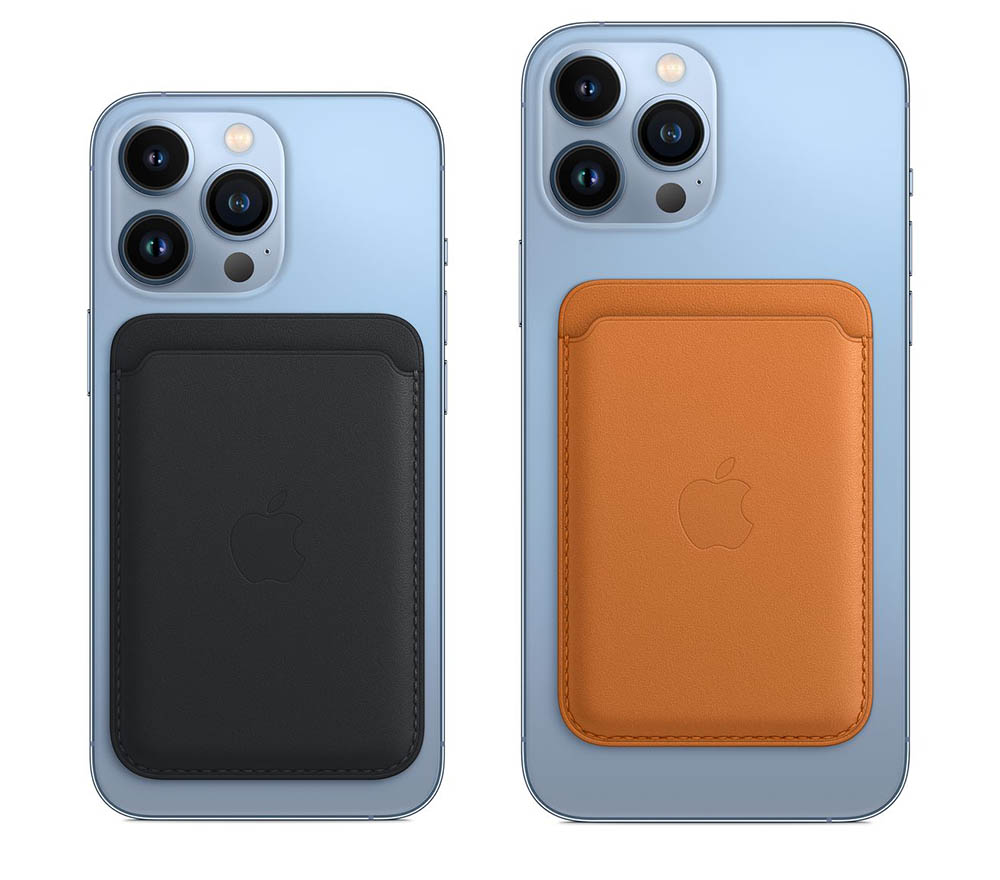 Apple now also mentions with the Wallet case that you can put up to 3 cards at once. Previously, this had already been established experimentally, but Apple itself did not provide any information about it. The look of the case has also remained the same, with the same cut-out on the back for removing cards. If you want to have a better chance of finding your cards, it is better to take a normal wallet and put a Tile or AirTag in it.
You can purchase the Wallet in these 5 new colors:
Golden Brown
Dark Cherry
Sequoia Green
Midnight
Rain Blue
The price is just as before 65 euros each. It fits all iPhone 13 models and is also suitable for the iPhone 12 models. You can also buy a matching leather MagSafe case for 65 euros.
If you want to know more first, read our Apple Wallet case review for experiences.