Published 12 September 2021 at 13.44
Wanted. The police go out with a picture of a person who is suspected of having shot two teenagers in Linköping. One of the victims died.
Like the article p & aring; Facebook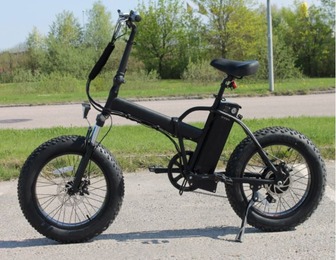 & copy; & nbsp; Police
Bicycle of the same model as the suspect was seen fleeing on.
The shooting took place on Söderleden outside Berga center, just after 7 pm on 5 August this year.
The picture of the perpetrator was taken after the murder and attempted murder when he escapes on an electric bike with very powerful tires. The police have also released a picture of the bicycle model that has a special look.
If any of the pictures mean that you come up with something that may have to do with the murder, you are asked to contact the police
The picture was taken at the height of the petrol station at the intersection Vistvägen/Söderleden near the murder scene.
– We know that he is seen stopping his weapon after the shots and fleeing on this special electric bike on Söderleden in the direction towards Brokindsleden and Braskens bro. But then we do not know where he is going. We also do not know if he was alone in carrying out the crime or if he received any kind of help. There we hope to get tips on how he got to the murder scene, escape route, where he may have thrown weapons or clothes and the like, says Jan Staaf at the serious crime group in Linköping.
If you have tips, you can get in touch to the police on 114 14 or via the police tip form.