App Clips in the Apple Store
If you've never used App Clips, you might want to give it a try now. App Clips are small app fragments that allow you to perform certain functions without installing the entire app. A good example is this game, which you can play by starting the app fragment at the top of the screen. Then you play the first level of the game, without installing the complete game.
Apple itself uses the App Clips for the international Olympic Apple Watch bands: by scanning a code you can see the corresponding watch face install.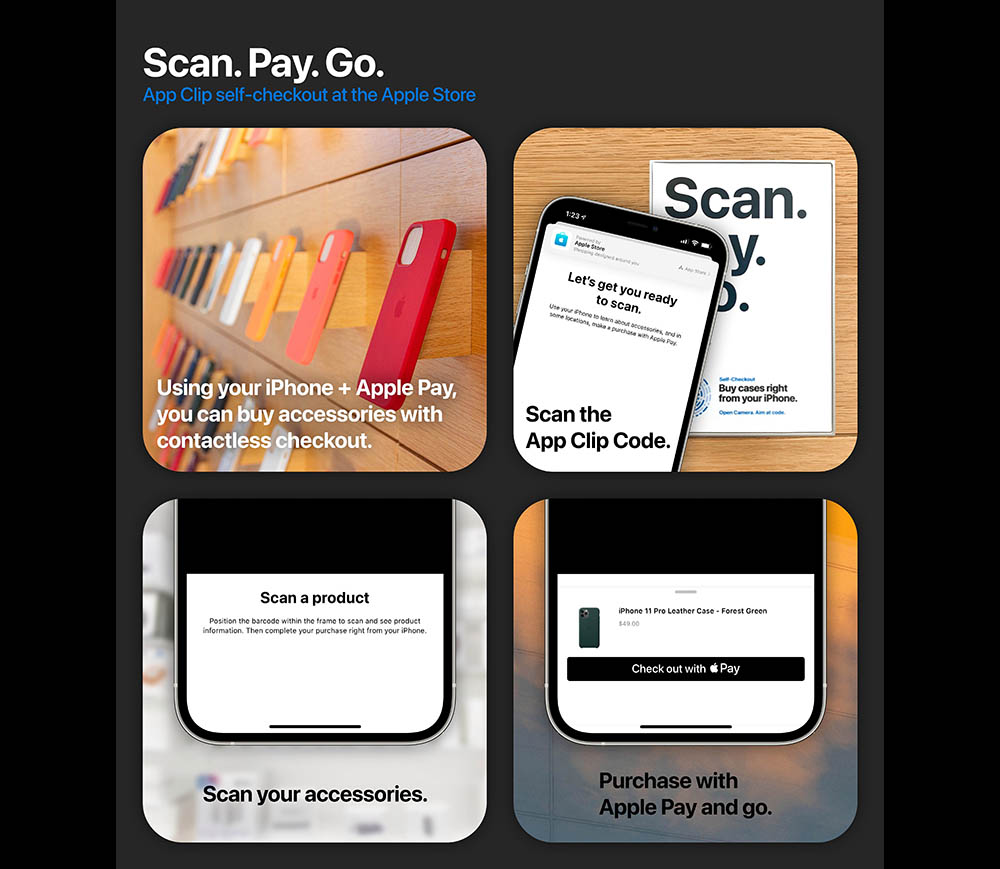 < h2>Scan. pay. go. in the Apple Store
The ability to quickly checkout in the Apple Store without interacting with an employee is not new. You could already grab a product from the shelves, pay and walk out the door with the App Store app. It was introduced at a time when the Apple Stores were overrun with visitors, which often made it difficult to speak to an employee. That situation is completely different now, but self checkout is still possible for simple items such as iPhone cases. Thanks to the App Clip, it's even easier: you scan the item without needing the app and pay with Apple Pay.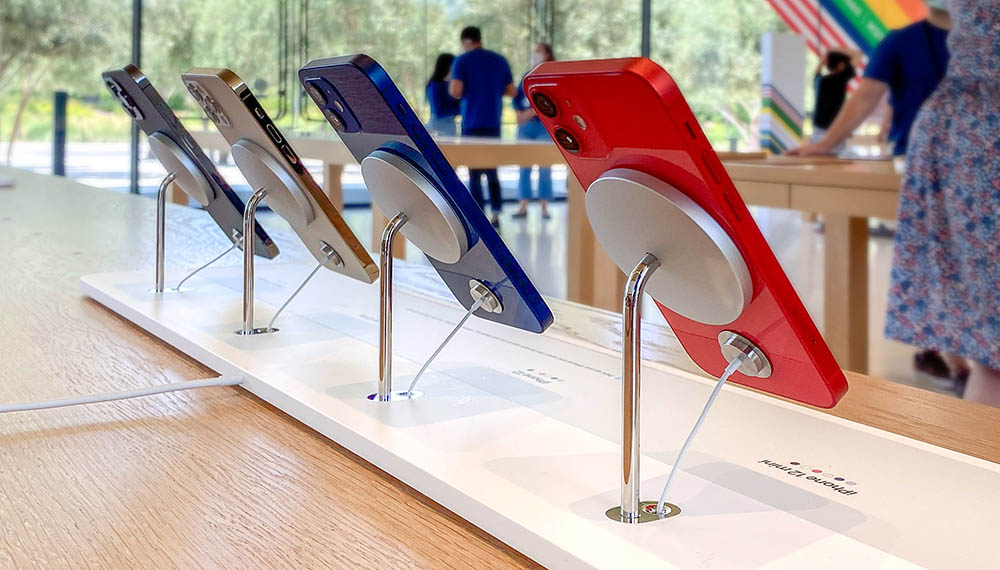 Image via 9to5Mac.
In Apple Store 5th Avenue, the App Clips are already visible in the store. It will gradually be introduced in a select number of stores, so it may be a while before we see it in the Netherlands.
Floating iPhone holders in the Apple Store
Also new the way the iPhones are presented in the Apple Store. Instead of a standing dock, they will now float on a MagSafe stand, as can be seen in the photo.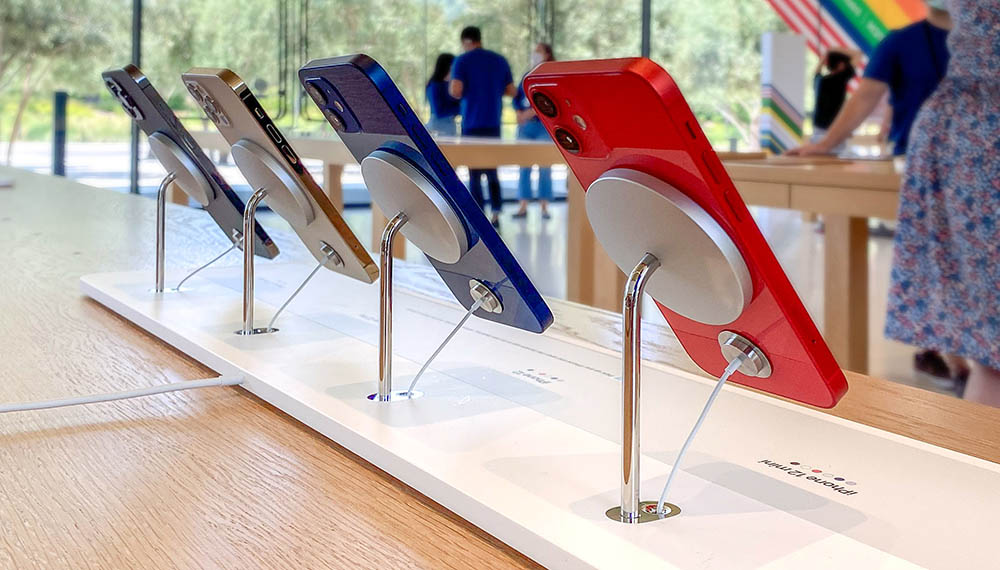 This too will gradually be rolled out in more Apple Stores. Reminiscent of Belkin's MagSafe booth, the new mounts have only been spotted in Apple Park at this time.