These are official bag hangers for the AirTag in the colors capri blue, citrus pink and Meyer lemon yellow. The former two are made of silicone, while the yellow version is made of genuine leather. They are not (yet) available through the Apple Store, but only through the US Amazon website for $29 and $39 respectively. They will probably also go on sale in the normal Apple Store later. Amazon reports that they are "in stock soon" will be, with delivery in August. It has never happened before that Apple first announced new products via Amazon, so it could be a mistake. These new colors previously leaked through eBay.
On July 13, Apple released new colors for the leather key fob and leather bag hanger, in California Poppy Yellow and Forest Green. This coincided with the announcement of the MagSafe Battery Pack.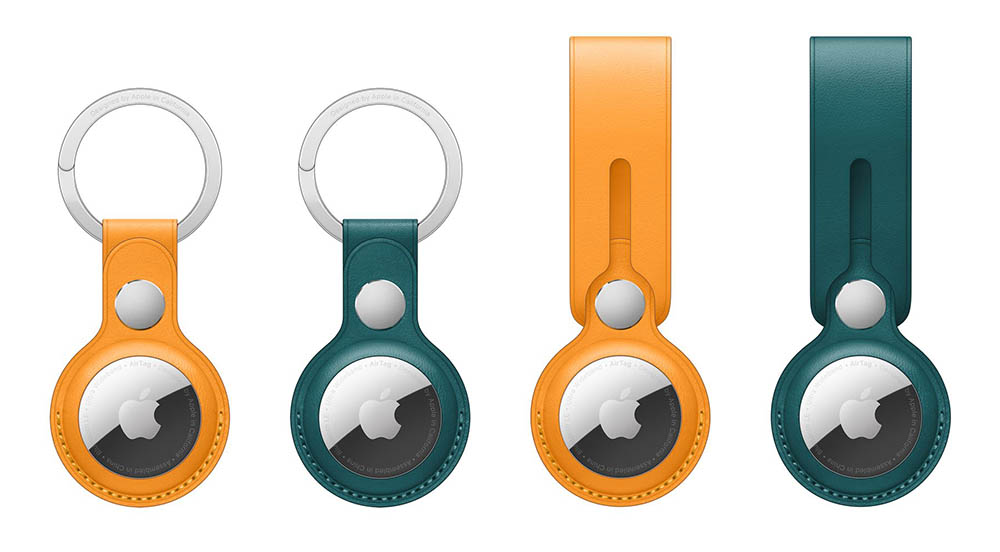 Here are the keychains:
AirTag leather keychain in California Poppy yellow: 39 euros
AirTag leather keychain in forest green: 39 euros
And the bag hangers can be found here:
AirTag leather bag hanger in California Poppy yellow: 45 euros
AirTag leather bag hanger in forest green: 45 euros
The colors that have now appeared at Amazon are not new in themselves: Apple had already had cases and Apple Watch bands in the colors capri blue and citrus pink for some time. However, Meyer lemon yellow is a color that we don't see very often. Apple used it years ago for a leather loop band for the Apple Watch and for a leather case for the iPhone 11, but not anymore.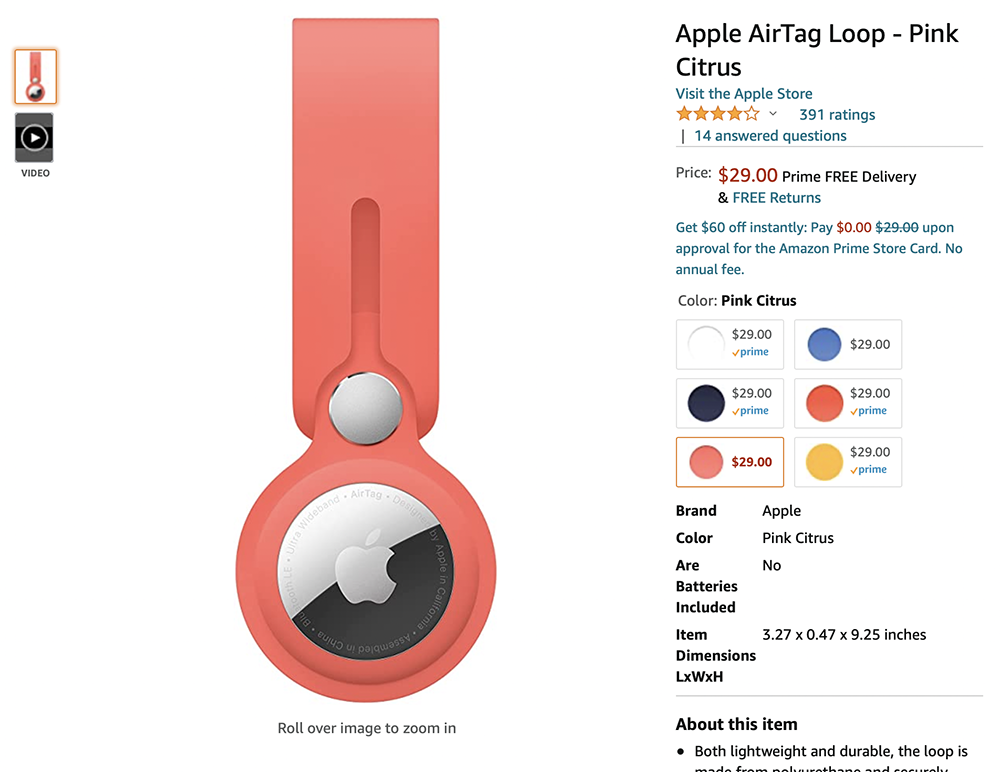 The new colors can also be found at other online retailers, with a delivery time in August or September. Few new products are expected from Apple until the next big event in September, so it's quite possible that Apple will quietly add them to the range, including in its own online Apple Store.
Want to know more? Here are our reviews!
iCulture views: Apple AirTag pendant is an expensive strip of plastic (or leather)
iCulture views: Apple's AirTag keychain is beautiful, but very pricey