For the first time, MSI is building a case designed for low noise emissions in direct competition with the Fractal Define R6 (test), the quasi-standard in this area. The case newcomer, however, already lacks the ultimate consistency in the implementation of the silent idea on the data sheet.
As with all "Silent" cases, air has to pass through openings on the side get to the front fans. At MSI, this concept is supplemented by a mesh strip on the magnetically attached front panel. With the exception of the left-hand side part, which consists of a window suspended on hinges, panels are lined with sound-absorbing foam. This also applies to the lid. Here, you can alternatively decide in favor of better ventilation by removing a panel.
Active air circulation is done in the Quietude 100S by a "Silent Gale P12". The 120 mm fan is at the rear, has a hydraulic bearing, a frame decoupled by rubber pads and can be operated between 0 and 2,000 rpm. The fact that both the fan and the case are advertised with the slogan "Can't hear it coming" does not fit: As MSI suggests, inaudible such a fan may be impossible due to its high maximum speed. The housing offers a control option, but the integrated fan control with three levels of 0, 70 and 100 percent only allows extremely rough control.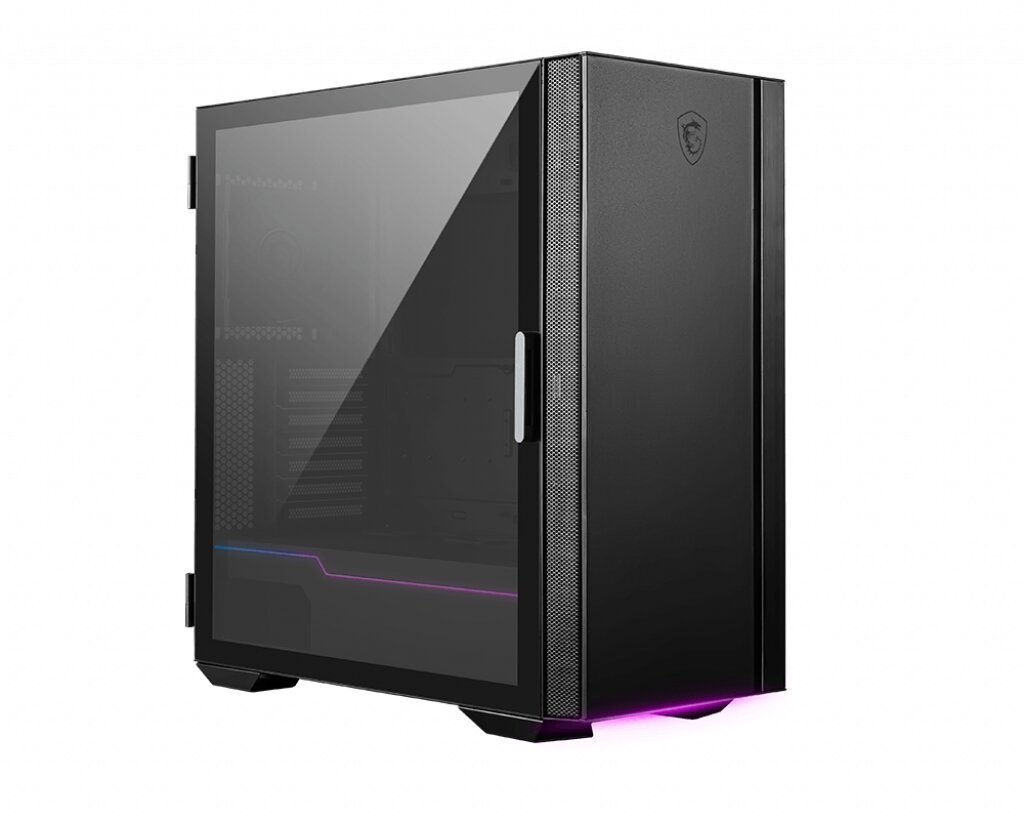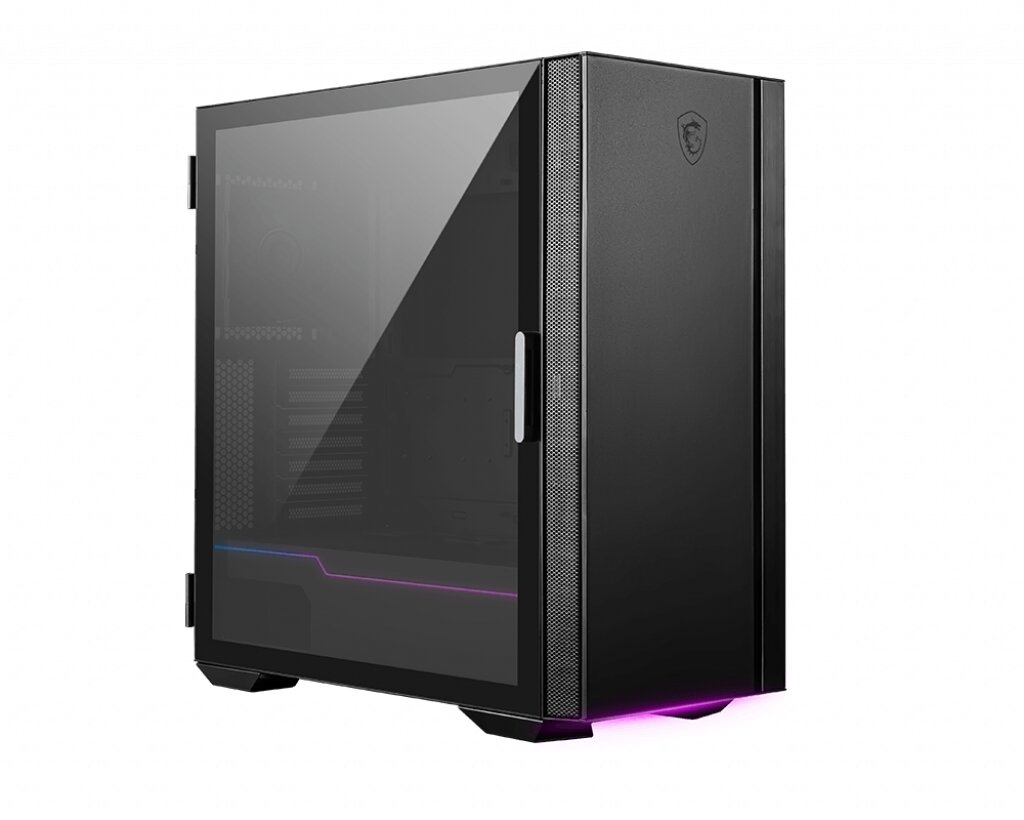 The chassis itself corresponds to the midi tower standard, but is large. No relevant size restrictions are imposed on coolers, graphics cards and power supplies. A total of four HDDs are distributed over a drive cage on the floor and on holders behind the mainboard, fans can be retrofitted in the usual places. In this case, three 120 mm fans each behind the front and top or a total of five 140 mm models are possible.
At a recommended price of around 130 US dollars, the tower competes directly with the Define R6, which is available in stores for around 130 euros. The Fractal case does not offer RGB lighting, but a more flexible layout. Market prices for the MSI Quietude 100S are therefore to be expected below this level.
MSI Quietude 100S Fractal Design Define R6 mainboard format: E-ATX, ATX, Micro-ATX ATX, Micro-ATX, Mini-ITX Chassis (L × W × H): 475 × 231 × 490 mm (53.77 liters)
Sound insulation, side window 543 × 233 × 465 mm (58.83 liters)
Sound insulation, front door variant543 × 233 × 465 mm (58.83 liters)
Sound insulation, side window, front door Material: plastic, steel, glass Plastic, steelVariant plastic, steel, glass Net weight:? 12.40 kg I/O ports: 1 × USB 3.1 (USB 3.2 Gen 2) Type C, 2 × USB 3.0 (USB 3.2 Gen 1), HD audio, fan control, RGB lighting 2 × USB 3.0 (USB 3.2 Gen 1), 2 × USB 2.0, HD-Audio, fan control Variant 1 × USB 3.1 (USB 3.2 Gen 2) Type C, 2 × USB 3.0 (USB 3.2 Gen 1), 2 × USB 2.0, HD-Audio, fan control Slots: 2 × 3.5 & quot; (internal)
2 × 2.5 & quot; (internal) 1 × 5.25 & quot; (external)
6 × 3.5 & quot;/2.5 & quot; (internal)
2 × 2.5 & quot; (internal)
fully modular drive cages expansion slots: 7 fans: front: 3 × 140/120 mm (optional)
rear: 1 × 120 mm (1 × 120 mm included)
lid: 2 × 140 mm or 3 × 120 mm (optional) front: 2 × 140 mm or 3 × 120 mm (optional) (2 × 140 mm included)
rear: 1 × 140/120 mm (optional) (1 × 140 mm included) < br> Lid: 2 × 140 mm or 3 × 120 mm (optional)
Bottom: 2 × 140/120 mm (optional) Dust filter: Lid, front, power supply Lid, front, power supply, base Compatibility: CPU cooler: 175 mm
GPU: 380 mm
Power supply: 250 mm CPU cooler: 185 mm
GPU: 330 mm – 477 mm
Power supply: 300 mm Price: – from 131 €/from 171 €/from 149 €/from 153 €