Bundle campaigns with upcoming game blockbusters have also become established for mass storage devices. This time Western Digital is cooperating with EA and is adding a download code for the PC version of Battlefield 2042 to the NVMe SSD WD Black SN750 SE, which is equipped with a different sticker.
The sticker with the Battlefield 2042 emblem and the code for downloading the game, which will be released on October 22, 2021, are the only differences compared to the normal WD Black SN750 SE, which, unlike the WD Black SN750, does not have a DRAM cache, but with a new one Controller but uses less power.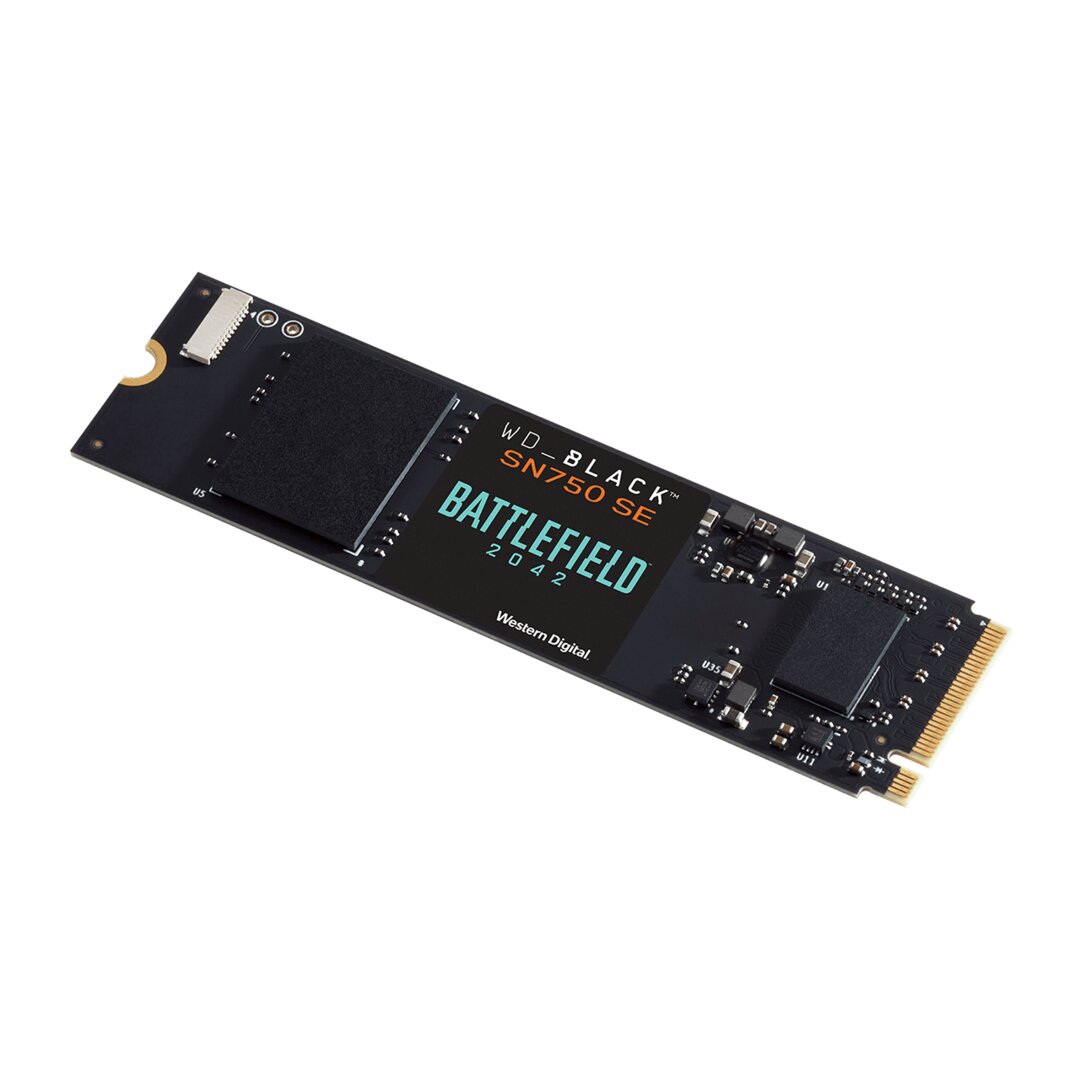 Western Digital offers the bundle at prices of 128.99 euros for the 500 GB version and 224.99 euros for the 1st -TB variant. Since the WD Black SN750 SE in the manufacturer's shop usually costs 95.99 euros and 185.99 euros and pre-orderers pay 59.99 euros for Battlefield 2042, you can save some money in the bundle.
ComputerBase has not yet tested the WD Black SN750 SE, but can recommend the predecessor, which currently appears to be very inexpensive in terms of performance at 60 euros (500 GB) and 112 euros (1 TB) and in combination with Battlefield 2042 would even be cheaper than the official bundle.