Last May and June, Apple Maps cars crisscrossed the Netherlands. In fact, together with your readers, we've pinpointed the locations of hundreds of Apple Maps cars, so you can get a good idea of ​​where Apple's cars have all been driven around. After the Netherlands, the whole of Belgium is now next, iCulture reader Jasper discovered.
Apple Maps cars in Belgium
It is not the first time that Apple's cars have by Belgiumë drive there. A few regions were already visited in June 2020, but this time it will be tackled on a bigger scale. Apple's cars drive through all the provinces of Belgium, including the Brussels-Capital Region. Apple's page states that the cars will be delivered to Belgium from July 12 to September 10. drive there.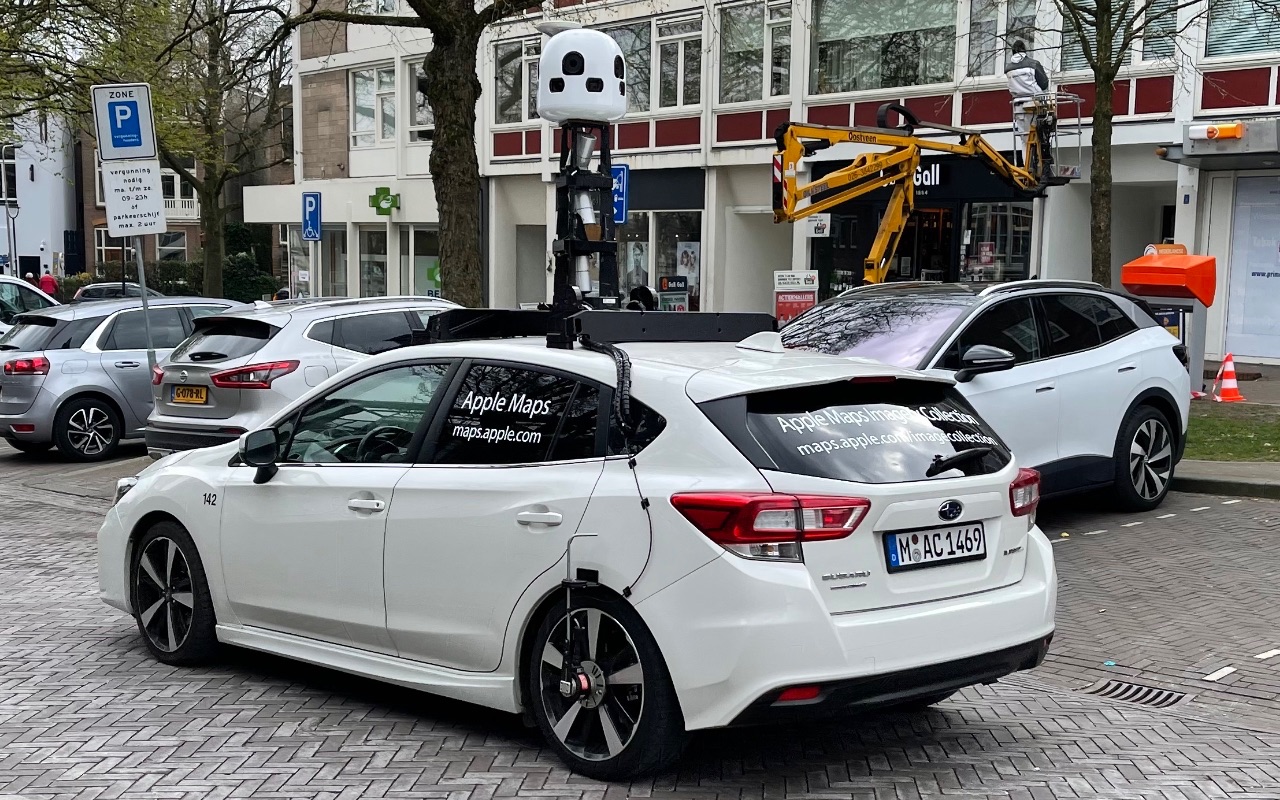 Example of a car, spotted in the Netherlands earlier this year
You can recognize the white cars by the large equipment with cameras on top of the roof and the text Apple Maps on the back and on the sides. Apple is using the cars to refresh the map content of the Apple Maps app. At the moment, Apple still uses the maps from other suppliers, but with its own cars, Apple wants to provide all regions with new map material. That produces more detailed images. In addition, Apple is adding Look Around, Apple's own variant of StreetView.
It is not yet clear how long it will take for the new images to be visible in the Maps app. Apple has revealed that this year, among others, Italy it's turn. Since last month, Spain and Portugal have the new cards. In the Netherlands and Belgium we probably have to wait until sometime in 2022.