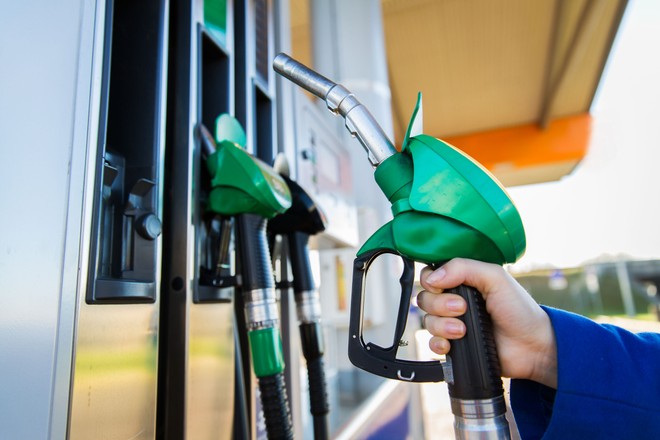 The price of fuel in Italy continues to rise, reaching levels not seen for years. The alarm was raised by the National Consumers Union which highlights that the latest weekly data from the Ministry of Economic Development indicate a cost of gasoline, in modality; self service, of 1,655 euros per liter. The price of diesel, on the other hand, is; of 1,513 euros per liter. Speaking of petrol, this is a level that hasn't been reached for almost three years.
The diesel, on the other hand, touches a value that has not been seen for half & agrave; of 2019. Massimiliano Dona , president of the National Consumers Union, comments:
Gasoline, reaching 1,655 euros per liter, reaches the record since 29 October 2018 when it stood out; at the same amount, i.e. more than 2 years and 8 months ago, while diesel fuel reaches its maximum value from June 3, 2019, when it is attested; at 1,514 euros per liter, over two years and 1 month ago.
According to the calculations of the National Consumers' Union, this continuing increase in fuel costs is having a " heavy '' impact. on people's wallets since early 2021.
From the beginning of the year, from the survey of January 4, in 6 and a half months, a full 50-liter tank is increased by 10 euros and 69 cents for petrol and by 9 euros and 69 cents for diesel, with an increase of 14.8% and 14.7% respectively. On an annual basis & egrave; equal to a blow to a car equal to 257 euros per year for gasoline and 233 euros for diesel.
The effects on the budgets of families already; tried by the crisis caused by the pandemic, they will be felt especially in these weeks with a significant increase in costs for holiday travel. Furthermore, the increases will have significant repercussions also on transport costs in a country where the majority of commercial transport takes place by road.
A 2021 IN CONSTANT GROWTH
Indeed, by browsing through the data provided by the Ministry of Economic Development you can & ograve; easily see how in 2021 there has been a steady rise in fuel prices. In reality, except for the period July-November 2020 when prices have even dropped slightly, it is; for over a year that petrol and diesel have always cost the most. Costs are returning to pre-pandemic levels but this does not mean that it is a heavy tax for families these days. To influence the & quot; ride & quot; of the cost of fuel above all the continuous rise in the price of oil .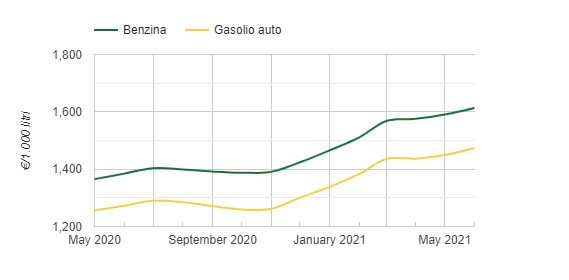 Fortunately, the & quot; worst & quot; it may have passed. It seems that the value of oil may have peaked as the price is down. To encourage this trend, the achievement of agreement between the members of OPEC Plus , the return to the Iranian oil market and fears of the spread of the delta variant which could lead some countries to reintroduce restrictions.
The National Consumers' Union also draws up a balance sheet on how much fuel increases in the last year have weighed on the pockets of Italians.
In a exact year, from the survey of 20 July 2020, when petrol was equal to 1,405 euros per liter and diesel fuel to 1,291 euros per liter, a 50-liter tank costs 12 euros and 53 cents more; for gasoline and 11 euros and 10 cents more; for diesel, with an increase of 17.8% and 17.2% respectively. An increase that is equivalent, on an annual basis, to a sting equal to 301 euros per year for petrol and 266 euros for diesel.
VIDEO
5G without compromise ? Oppo Reno 4 Z, buy it at the best price from ePrice at 228 euros .