With every HomePod software update, we hope Apple has secretly added the Dutch language, but unfortunately we have to disappoint you. Still, a new feature has been added in the HomePod software version 14.7, which can now be installed on the iPhone and iPad via the Home app. The update is available for both the large HomePod and the HomePod mini.
HomePod software version 14.7 now available
With this latest version it is possible to set a timer from the Home app on the iPhone and iPad. Normally you use Siri on the HomePod for this, but if you want to do it manually, you can do that without a voice command from iOS 14.7 and HomePod software version 14.7. In addition, Apple has made some other improvements behind the scenes. Apple is therefore clear in the release notes:
Version 14.7 of the HomePod software allows users to manage timers directly from the Home app on the iPhone and iPad. This update also includes general performance and stability improvements.
To use the feature, open the Home app on an iPhone or iPad with iOS 14.7 and iPadOS 14.7 or later, press and hold the on the HomePod and tap to set the timer.
Download HomePod software update 14.7
Downloading and installing the update is automatic, but you can also force it yourself if you want an update right away. This is how you do this:
Open the Home app on your iPhone. Go to the House tab.
Tap the house at the top left. Optionally, choose Home Settings and select the home where the HomePod is located.
Tap Software Update.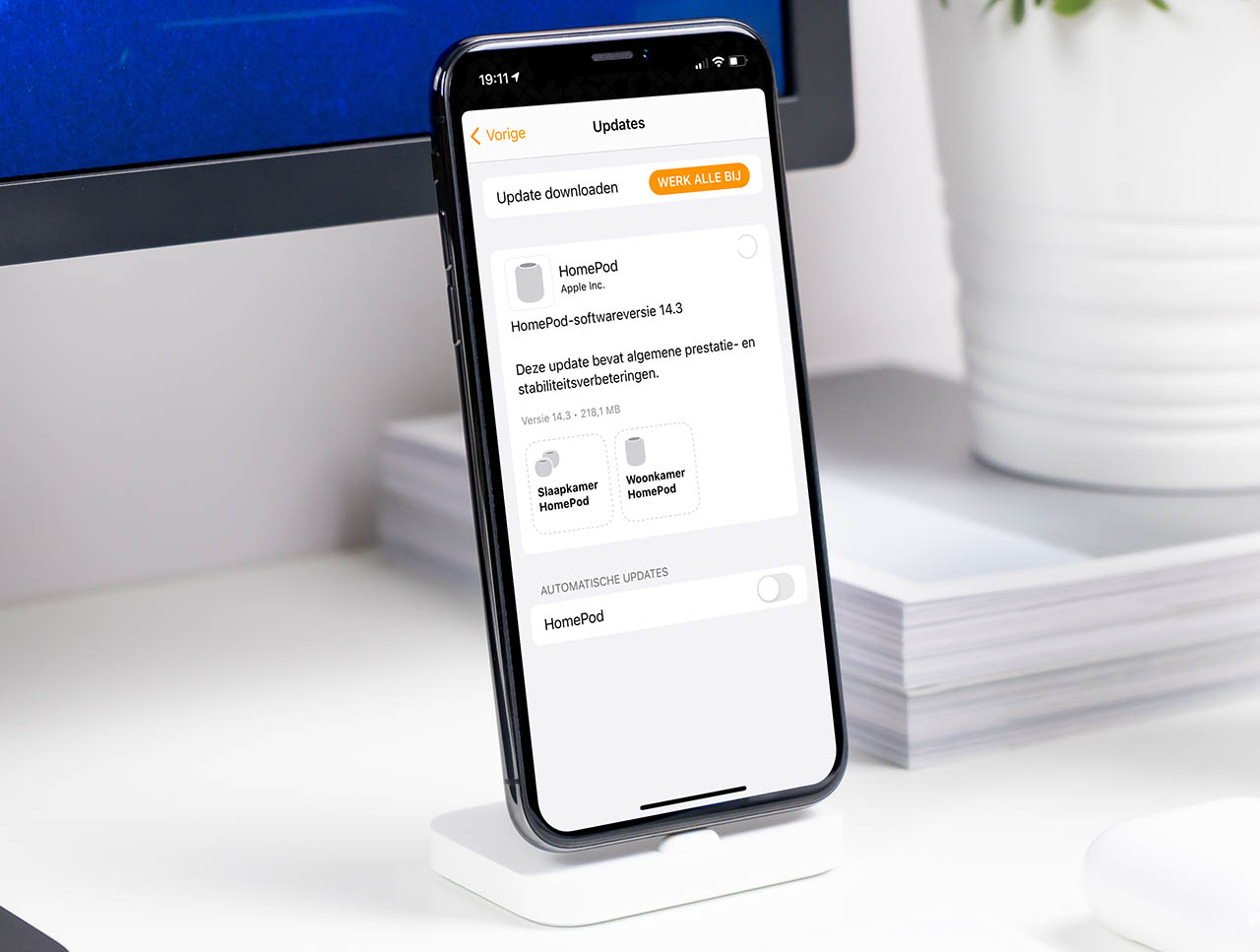 The app will now check for updates.
You will now see the version number and size.
Tap the Download and Install button to update the software.
The HomePod update will now be installed.< /li>
Read more in our article about updating the HomePod.
Note: keep the comments on-topic, concrete and clear for others. Personal status updates on whether your download has started/successfully adds nothing to the discussion. It may also take a little longer before the update is visible. You don't have to report this either. These comments will be deleted.