Published June 18, 2021 at 11:07 AM
Media. The German right-wing newspaper Junge Freiheit, JF, has won a legal battle against North Rhine-Westphalia's Christian Democrat interior minister Herbert Reul. Now Reul is forced to pay a fine of up to 10,000 euros if he again claims that reading JF is a warning signal for "right-wing extremist" sympathies.
Like the article p & aring; Facebook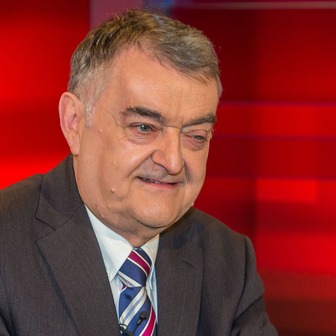 & copy; & nbsp; Raimond Spekking
Herbert Reul (CDU).
The background to the verdict is statements made by Herbert Reul in connection with police in the German state being investigated for suspected "right-wing extremist tendencies".
One of the accused police officers is said to have been called to an internal "conversation" after it emerged that he had read Junge Freiheit, the newspaper reports.
Reul himself has stated that he took the case of the JF-reading police as a starting point for conducting a later hunt for "right-wing extremist police". He stated, among other things, that although it is not "forbidden" to read JF, but that it is not "normal".
The Administrative Court in Düsseldorf states in its judgment that the Interior Minister's proposal on JF infringes on the constitutionally protected freedom of the press and has been intended to discourage potential readers of the right-wing newspaper.
"In particular, police officers, who want to avoid suspicions of right-wing extremist attitudes and to be monitored by extremist officials, must ultimately simply refrain from reading," the judge wrote.
According to the ruling, Interior Minister Reul will be fined 10,000 euros if he again makes similar statements about JF.
He will also inform the extremist officials in North Rhine-Westphalia that he is withdrawing his statements. on the right-wing newspaper.
The state must bear 90% of the costs.