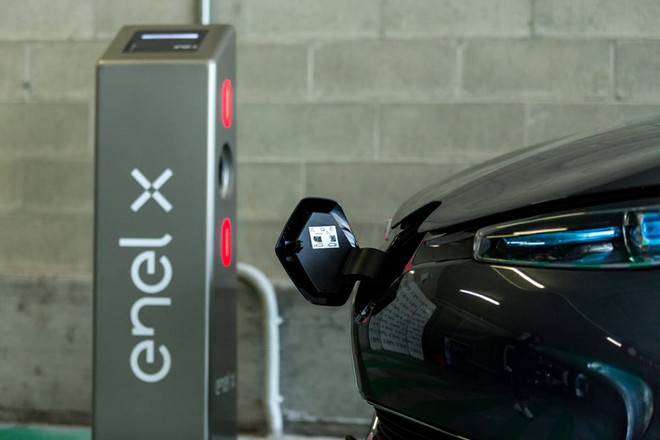 With the advent of mobility; electric , are more and more & ugrave; Municipalities that intend to install columns for recharging cars within their territory. Some of these are aimed directly at infrastructure operators such as Enel X. It is this company that is wanted to send a very clear message to the Italian Municipalities illustrating the necessary requirements to be able to return with priority; within its infrastructure plan.
Enel X, remember, a few years ago it set itself the goal of installing over 14,000 charging points on the Italian territory by 2021.


Charging of electric cars on the motorway station ASPI 83
Auto 12 May
REQUIREMENTS
Therefore, if the Municipalities intend to access with priority; to this Enel X project, they must meet the following requirements .
Preparation of an Urban Mobility Plan staff that provides for the installation of recharging points at institutional and strategic sites
Celerit & agrave; and administrative streamlining in the management of procedures
Involvement of the main local authorities (Universities, Courts, museums and other poles of interest) by adopting incentive policies (such as parking facilities) for the use of zero-emission vehicles
Respect for accessibility; infrastructure
Electrification of the local government fleet
Enel X then gave an example of a & quot; virtuous & quot; Municipality who met these criteria. This is Viterbo where 34 recharging points were quickly installed as required by the Memorandum of Understanding signed between the Municipality and Enel X. The city, now, can; offer electric users a total of 42 Enel X charging points.
If the municipalities, therefore, want the columns quickly, they must meet these requirements. Federico Caleno , Responsible for mobility; electricity of Enel X Italia, commented:
The installation of the charging infrastructures in the Municipality of Viterbo is part of the National Mobility Plan; electricity which sees Enel X committed to the installation of over 14,000 charging points by 2021. The plan & ndash; which provides widespread coverage in all Italian regions through the creation of fast charging infrastructures from 22kW, fast from 50kW up to ultrafast from 350kW & ndash; & egrave; dynamic, flexible, open to all those, public and private bodies, who intend to collaborate for the growth of mobility; electricity in Italy, giving priority; to Public Administrations that meet the requirements of the Virtuoso Municipality.
The best value for money 5G Smartphone? Redmi Note 9T, buy it at the best price from ePrice at 175 euros .