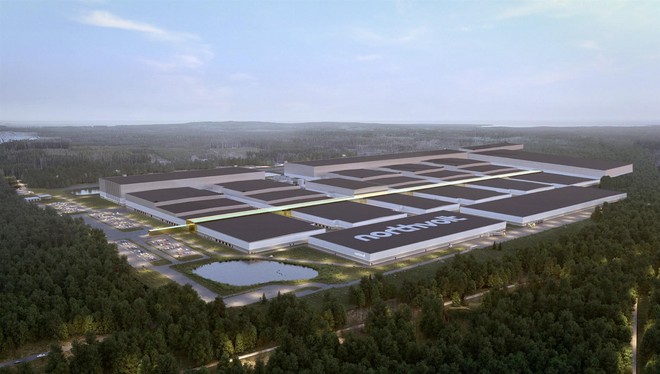 Volkswagen continues to invest in Northvolt AB , a Swedish manufacturer of batteries for electric vehicles which has also been collaborating with BMW for some time. To the 900 million euros of the first round of financing dating back to 2019, there are now another 500 million euros , demonstrating the interest of the German manufacturer to keep its stake in the company stable at 20% ; (with also a seat on the Board of Directors). For Northvolt, the current overall funding round amounts to € 2.26 billion which saw the participation, among others, of 4 to 1 Investments, OMERS and Goldman Sachs Asset Management.
With the funds made available by VW, Northvolt will be able to & agrave; so & igrave; to further increase the levels of capacity; production, recycling and research and development . And it is precisely in this direction that the company moves with the next expansion of the Skellefte & aring; gigafactory (in the north of Sweden) which will pass; from the current 40GWh to 60GWh/year . Of these 60GWh, 40 will be dedicated specifically to Volkswagen starting from 2023.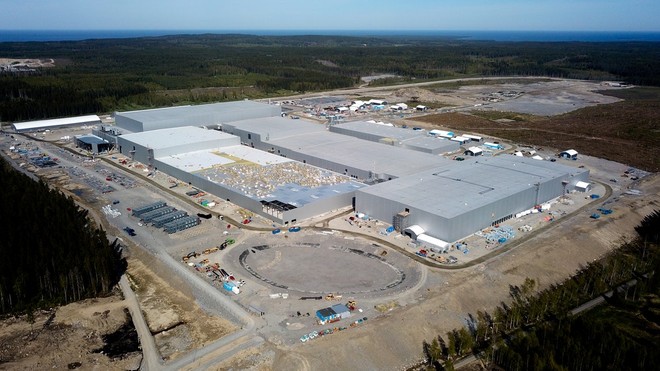 The status of the works at the Skellefte gigafactory?
Another 40GWh will be made available every year from 2025 in the second giant factory of the company & agrave; Swedish, located in Salzgitter, in Lower Saxony in Germany. Here, standard cells will be produced for the volume segment using electricity from renewable sources.
The collaboration with Northvolt is therefore being strengthened, which for Volkswagen is increasingly becoming a supplier; battery cell strategy which, as Arno Antlitz of the Group's Board of Directors for Finance and IT recalls, are & quot; produced using renewable energy and widely recyclable & quot ;. & Eacute; a real & quot; electric offensive & quot ;, the one implemented by the German manufacturer, & quot; unprecedented & quot; and that, in the field of green battery cells, leads Volkswagen to have a "pioneering role in Germany and Europe". These are the words of Thomas Schmall, CEO of Volkswagen Group Components.
By 2030 Volkswagen will be able to & agrave; count on six cell factories throughout Europe . The Group is evaluating the places to locate the remaining four giant factories on the continent.
The best of OnePlus? OnePlus 9 Pro, buy it at the best price from Amazon at 839 euros .