Sharkoon solves hardened fronts in another case: The TG6 RGB is now also available with a mesh grille. Sharkoon indicates this with an "M", which normally identifies towers in Micro-ATX format or even smaller form factors.
Behind the front, which is now provided with perforated grids, Sharkoon has installed three A-RGB fan. With the mesh housing, the fan blades are also illuminated in addition to the frame. A fourth 120 mm fan with lighting is located in the rear. It is controlled by a controller that can address eight 4-pin fans or LED strips, with the color being selected either via a converted reset button or the mainboard.
Sufficient space inside
The TG6 has a spacious chassis that imposes almost no restrictions on the choice of hardware. Only a small number of selected coolers are taller than 167 millimeters, and no commercial graphics card is longer than 400 millimeters. The same applies to power supplies: Very few models are more than 205 millimeters long and their wattage is in a range that is completely absurd for the hardware possible in such a case.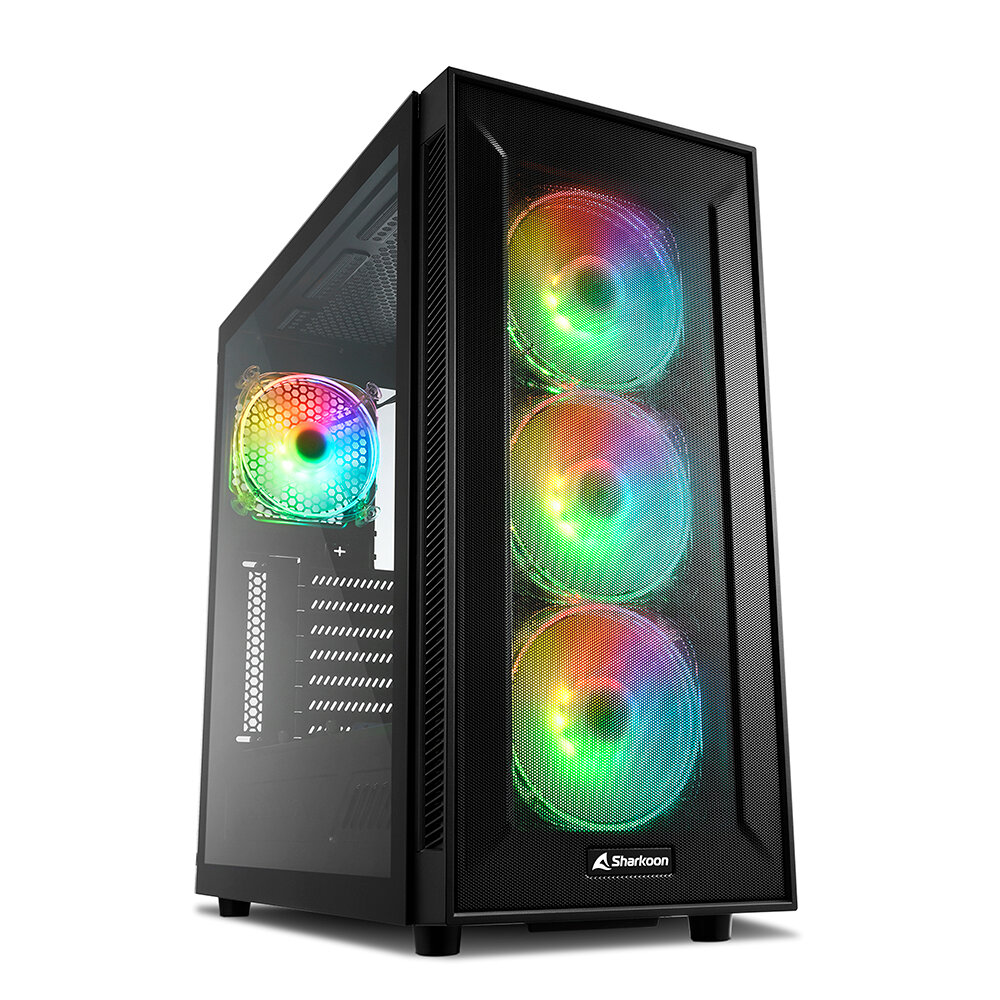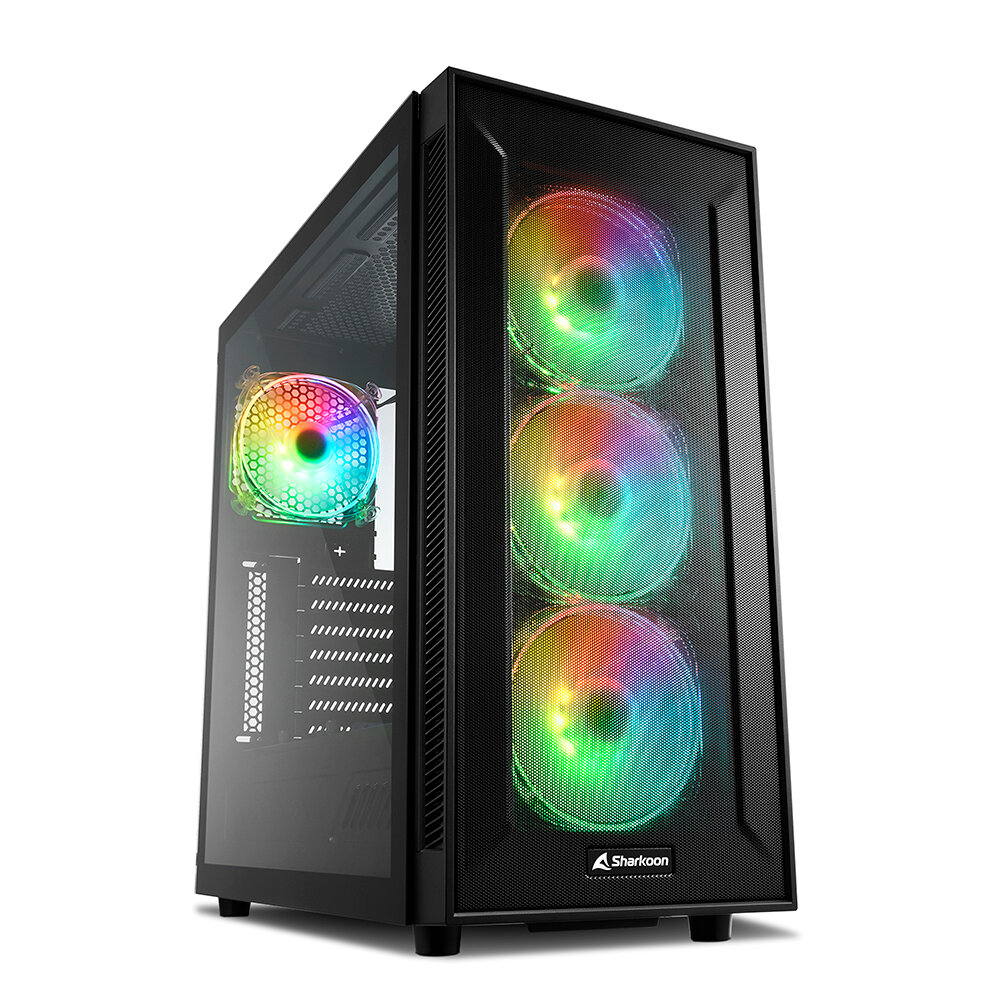 Sharkoon distributes hard drives to different locations. There are two 2.5 "mounting positions in the front area of ​​the mainboard tray, two brackets on the cover of the power supply unit. An HDD cage with two bays can also accommodate either three 3.5 "hard drives or two 2.5" drives. Sharkoon places dust filters at all relevant inlet and outlet openings.
Strong competition
The TG6M RGB is already in stock for around 88 euros. This means that there is a surcharge, albeit a marginal one, for the airy version, which faces strong competition at this price. Phanteks Eclipse P400A, be quiet! Pure Base 500X (test), Fractal Design Meshify C (test), Lian Li Lancool 215 or the Corsair iCue 220T, which usually have similar features and vary around the same basic idea – that is, combine relatively spacious chassis with RGB fans .
Sharkoon TG6M RGB Sharkoon TG6 RGB mainboard format: ATX, Micro-ATX chassis (L × W × H): 452 × 215 × 465 mm (45.19 liters)
side window 465 × 215 × 425 mm (42.49 liters)
side window Material: plastic, steel, glass Net weight: 7.90 kg 8.10 kg I/O -Ports: 2 × USB 3.0 (USB 3.2 Gen 1), 2 × USB 2.0, HD audio, RGB lighting, slots: 2 × 3.5 & quot;/2.5 & quot; (internal)
1 × 3.5 & quot; (internal)
4 × 2.5 & quot; (internal) Extension slots: 7 fans: front: 3 × 120 mm (3 × 120 mm included)
rear: 1 × 120 mm (1 × 120 mm included)
lid: 2 × 140 mm or 3 × 120 mm (optional) Dust filter: cover, front, power supply Compatibility: CPU cooler: 167 mm
GPU: 400 mm
power supply: 205 mm CPU cooler: 165 mm
GPU: 400 mm
power supply : 215 mm Price: from € 88 from € 84