Seagate had already dedicated an external HDD to the role-playing game Cyberpunk 2077 from CD Projekt as a special edition in the "Cyberpunk Look". Now the FireCuda 520 SSD Cyberpunk 2077 Limited Edition follows. The limited version of the Seagate SSD with PCIe 4.0 has a bright yellow cooler with RGB lighting.
While the Cyberpunk 2077 Special Edition Game Drive for Xbox was basically just an external HDD with a different color, Seagate goes much further with the FireCuda 520 SSD Cyberpunk 2077 Limited Edition. Because the normal Firecuda 520 SSD (test) in M.2 format has no heat sink at all, while the special edition is equipped with a "custom designed Cyberpunk 2077 heatsink", which also has Cyberpunk lettering illuminated with controllable RGB LEDs.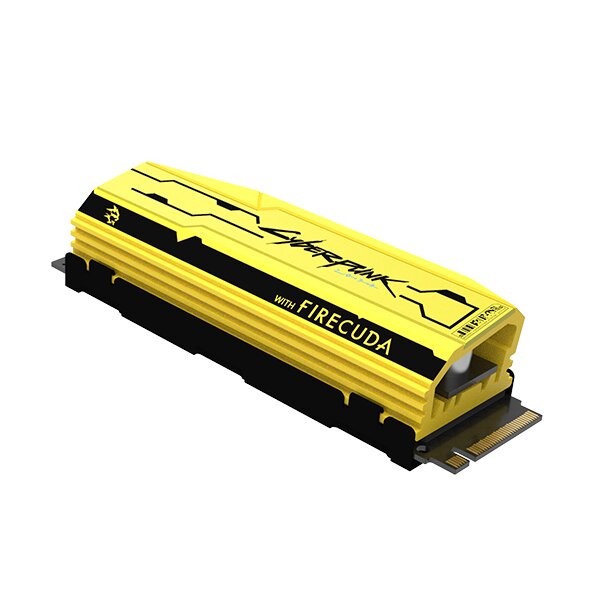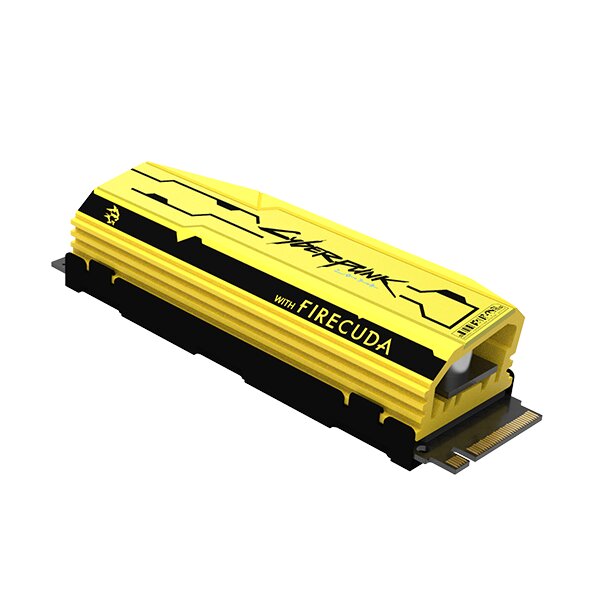 The SSD with 1 TB of storage space is definitely a feast for the eyes for fans of the game but not for everyone, because the edition is limited to 2,077 pieces, in keeping with the name. Seagate has not yet announced a price. The regular FireCuda 520 with 1 TB currently costs around 150 euros.
Except for the special equipment, the key data (PDF) correspond to those of the normal version. Up to 5,000 MB/s reading and 4,400 MB/s writing are offered.