Apple supported the Target Display Mode on the earlier iMacs for years, allowing you to use it as a second screen for your MacBook, for example. Nowadays, the options are a bit more limited, because you quickly end up with external tools such as Luna Display. But with the arrival of AirPlay on the Mac in macOS Monterey, you will soon be able to use a Mac as a second screen for your own Mac without additional tools.
macOS Monterey: a Mac as a second screen for your own Mac
The addition of AirPlay to the Mac will be especially useful if you want to show something on an iPhone or iPad on the larger screen of a Mac, but it also opens doors for other uses. Apple's page also explains that you can send content from one Mac to another Mac via AirPlay. But it also works for mirroring or expanding your display, MacRumors can confirm. This means that you can, for example, expand the screen of your MacBook to an iMac, provided both devices are suitable.
It is therefore a kind of replacement for the Target Display Mode, although there may be some delay. Also, there is some compression when playing videos from one Mac to another Mac.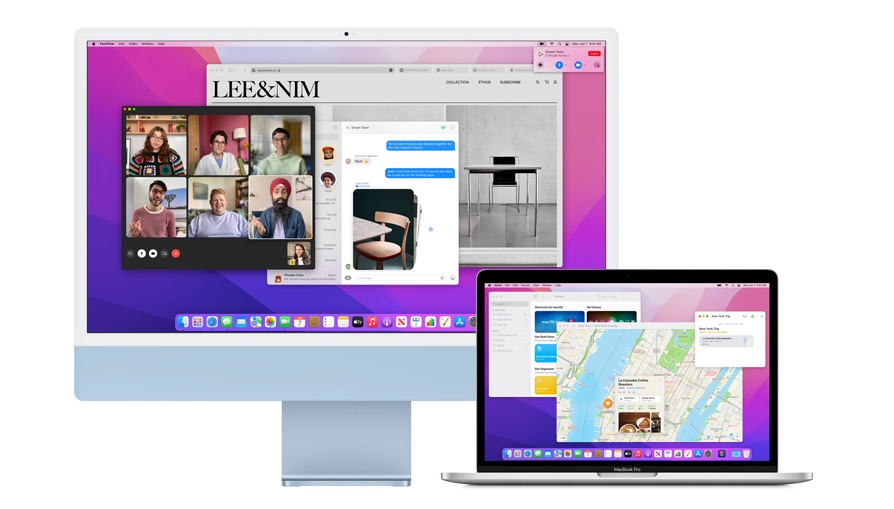 To use the AirPlay feature on a Mac, you need a relatively new model. It only works on a MacBook Pro from 2018 or newer, MacBook Air from 2018 or newer, iMac from 2019 or newer, iMac Pro, Mac mini 2020 and Mac Pro 2019. This applies to both Macs, so both the sender and the receiver. .
In macOS Monterey, Apple is adding all kinds of new features, including expanded support for AirPlay. Other improvements include Universal Control and the new Safari. You can read more about it on our page.