After Adobe released a native version of the extensive photo editor Lightroom for ARM64 as well as a beta of the industry standard Photoshop, which also supports Apple Silicon and Windows ARM, at the end of last year, Illustrator will follow and InDesign now two more tools for the content creator.
Adobe is targeting ARM64 more closely
After Premiere Pro, Premiere Rush and Audition, the two applications are the fifth and sixth major programs from Adobe's portfolio that run natively on Apple's ARM platforms. The current system-on-a-chip, the M1 processor presented at the end of 2020, as well as the coming generations, such as a possible Apple Silicon "M2" with up to 32 + 8 + 128 cores, can run applications without an emulation layer and the Rosetta framework 2. Run.
Up to 65 percent more performance than with Intel
Meanwhile, Adobe promises itself and users great things from the first native versions of the graphics and drawing program Illustrator and the layout and typesetting program for desktop publishing InDesign.
No less than 59 Percent in InDesign and 65 percent in Illustrator, respectively, Apple's first system-on-a-chip for the Mac, the M1 processor, is said to be faster than a comparable "Intel Build".
Overall, Illustrator users will see a 65 percent increase in performance on an M1 Mac, versus Intel builds – InDesign users will see similar gains, with a 59 percent improvement on overall performance on Apple Silicon.

Adobe
< p class = "p text-width"> Adobe also praises the up to four times faster scrolling in Illustrator for complex vector graphics. In the official announcement, the developer particularly emphasizes the following points:
Adobe InDesign on Apple Silicon M1

Opening a graphics-heavy file is now 185 percent faster
Scroll performance on a text-heavy document of 100 pages improved 78 percent

Adobe Illustrator on Apple Silicon M1

The scroll performance when editing complex vectors improved 390 percent
Opening a new file with 31 complex artboards is now 119 percent faster

Adobe Illustrator and InDesign on Apple Silicon M1 – Performance Gains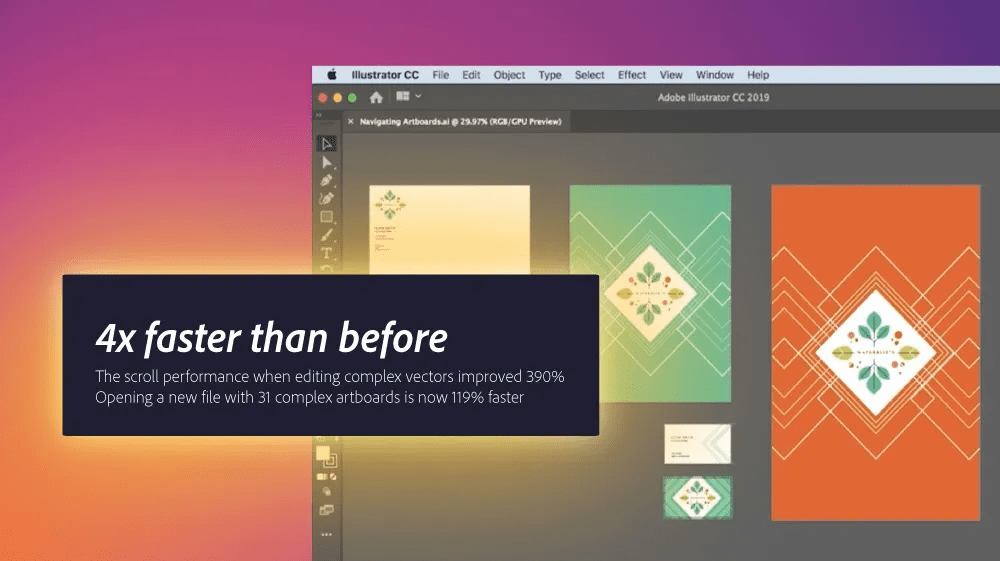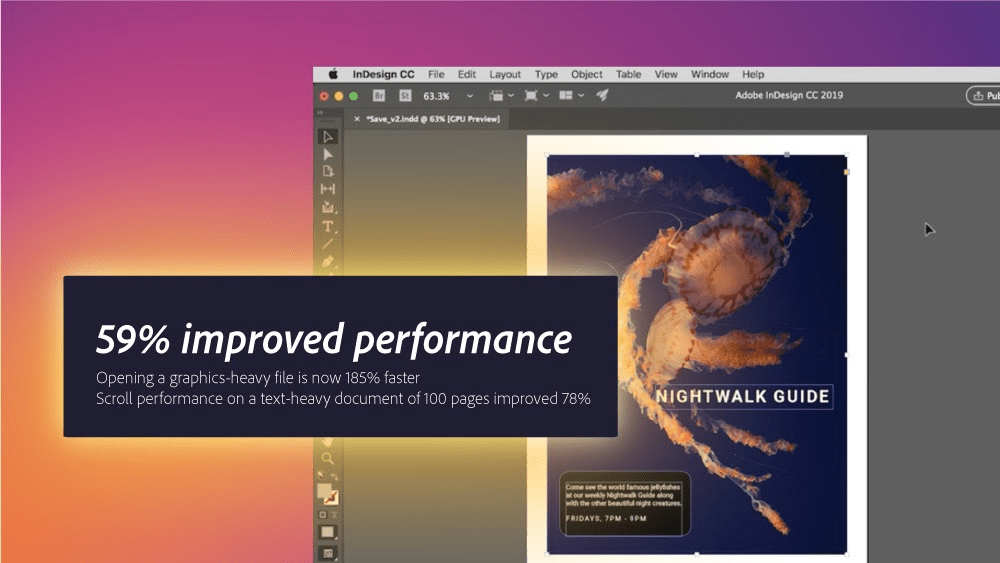 The developer summary on Adobe's own blog provides more information. The website "Is Apple silicon ready?", Which now lists 826 programs in its database, reveals which applications and tools are now running natively on Apple Silicon.