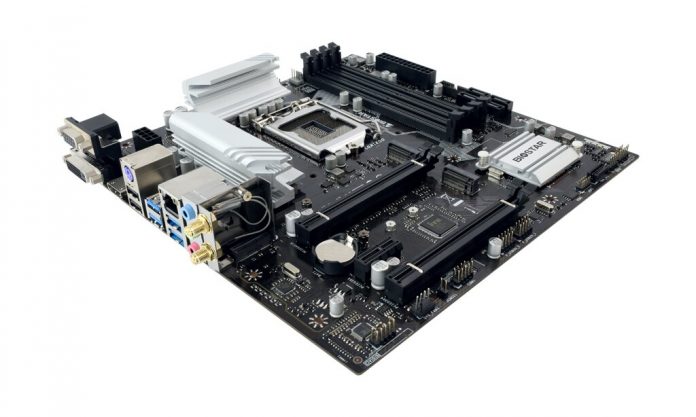 The mainboard models B560MX/E Pro and B560MH/E Pro complement Biostar's budget division with an Intel B560 chipset. Both operate in the still young Pro line in the form factor Micro-ATX and support Intel CPUs of the 10th and 11th generation via the LGA 1200 socket. They potentially offer a lot of equipment at a low price.
Solid basis for Rocket Lake and Comet Lake in µATX
With the B560MX/E Pro and B560MH/E Pro, Biostar has added two more mainboards with a B560 chipset to its range after the B560GTQ shown at the beginning of the year. In contrast to the older sister model, the two new products are in the better entry-level segment thanks to the features they offer. The equipment list is sufficiently long for the most common tasks for the average Otto user and users usually receive the Biostar boards with a mid-range chipset for a moderate price.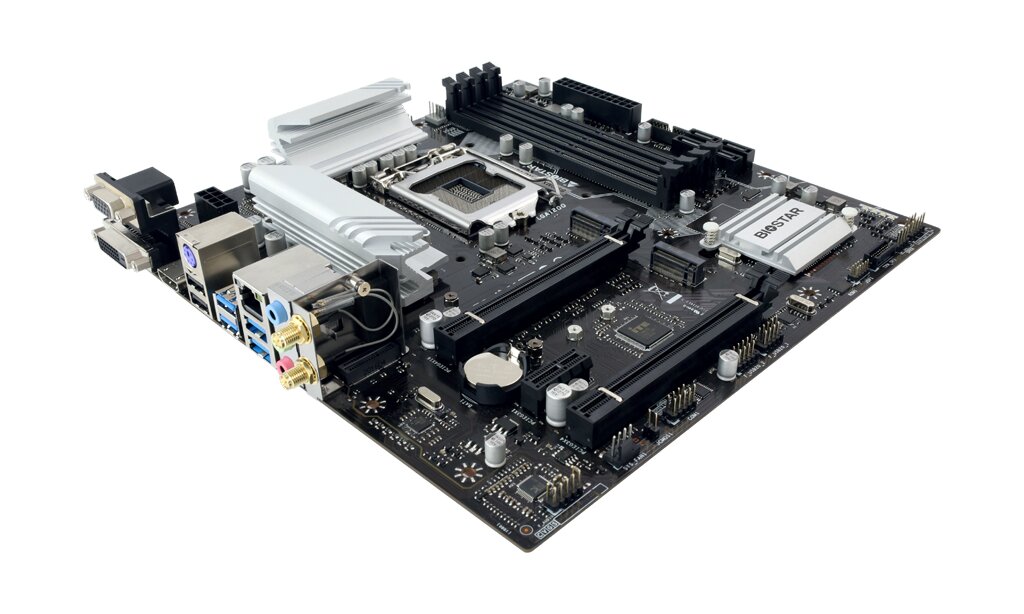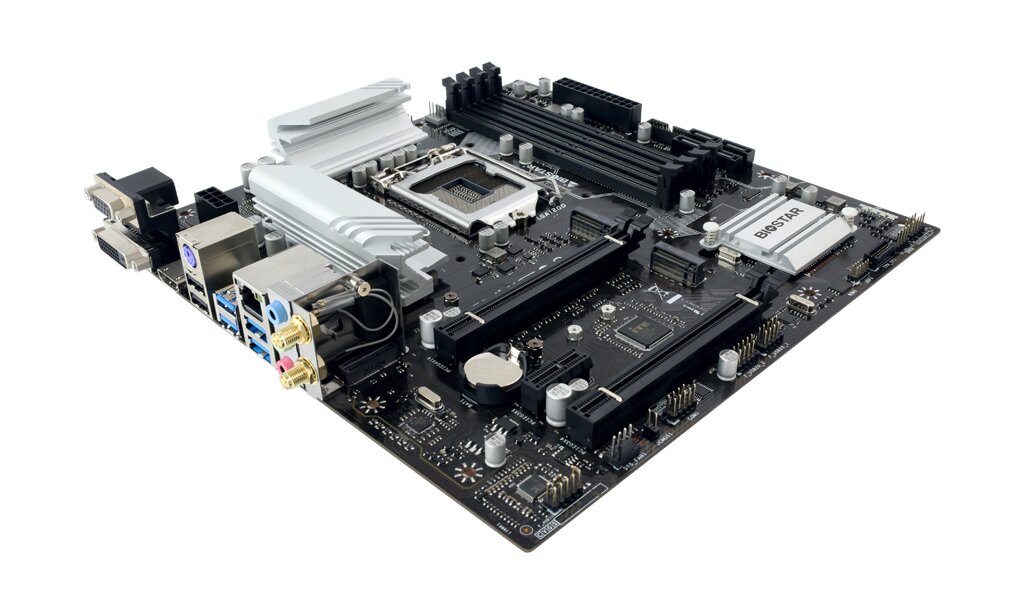 Among other things, the B560MX/E Pro and the B560MH/E Pro can come up with four RAM slots for main memory despite the design, which can now clock higher via the Intel B560 chipset, as it supports RAM OC. In the case of the Biostar boards, officially up to DDR4-4000 via XMP profile in OC mode. Mass storage in the form of M.2 SSDs can also work faster via a PCIe 4.0 connection in the first slot near the CPU socket. A Rocket Lake-S generation processor is required to use the latest PCI Express standard (report). A total of two drives with a typical length of 80 mm can be installed. There is also a smaller M.2 slot for a typically 30 mm long WLAN module. In addition, small heat sinks, such as those used in the recently presented B550 mainboards of the Pro family, sit on the voltage converters.
I/O bar has antenna connections
The Biostar B560MX/E Pro and B560MH/E Pro do not have any other equipment details among the multitude of competitors with a B560 chipset great exceptional position. Among other things, the mid-range chipset supports USB 3.2 Gen1 with 5 Gbit/s on a total of six ports on both new motherboards.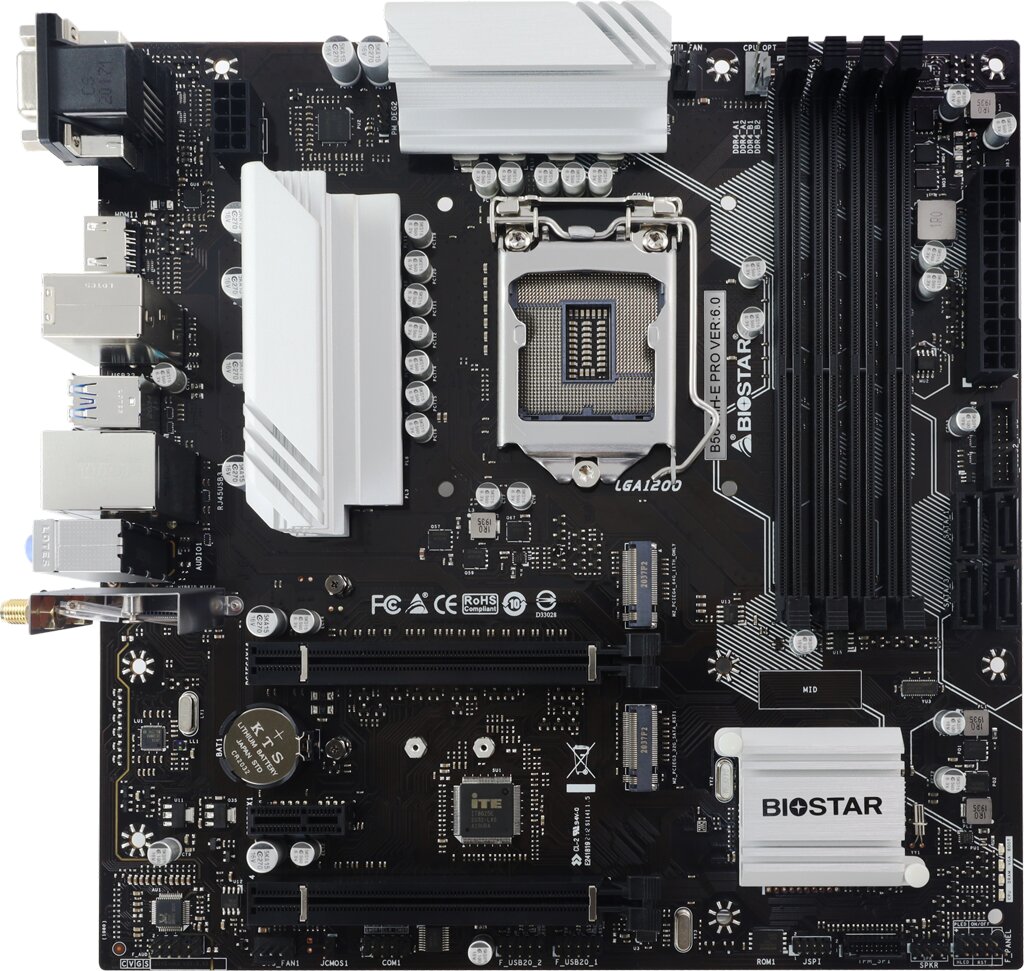 Image 1 of 4