watchOS 7.3 activeert ook de ECG en meldingen voor onregelmatig hartritme in meer landen. Daarnaast zit er audiobegeleiding in voor wandelingen die je als abonnee van Fitness+ maakt. Maar voor veel mensen zal de nieuwe Unity-wijzerplaat de grootste verrassing zijn. Deze is niet eerder gelekt. De kleuren zijn geïnspireerd op de Pan-Afrikaanse vlag en de wijzerplaat verandert in de loop van de dag als je beweegt. Daardoor is de wijzerplaat voor iedereen anders. Je kunt uit drie kleurschema's kiezen: zwart/grijs, rood/zwart/groen en rood/zwart/geel. Elk van die kleuren heeft een andere betekenis.
Apple legt het als volgt uit:
Red represents the blood that unites the people of the African diaspora and was shed for their liberation. Black is for the people whose lives are affirmed by the flag. And green is a symbol of the vibrant, natural wealth of Africa, the Motherland.


De kleuren en vormen veranderen subtiel als je je beweegt. Dit gebeurt realtime. Je kunt ook een complcatie voor de datum toevoegen, aan de bovenkant van de wijzerplaat. Verder is er nog ruimte voor een andere Apple Watch-complicatie aan de onderkant.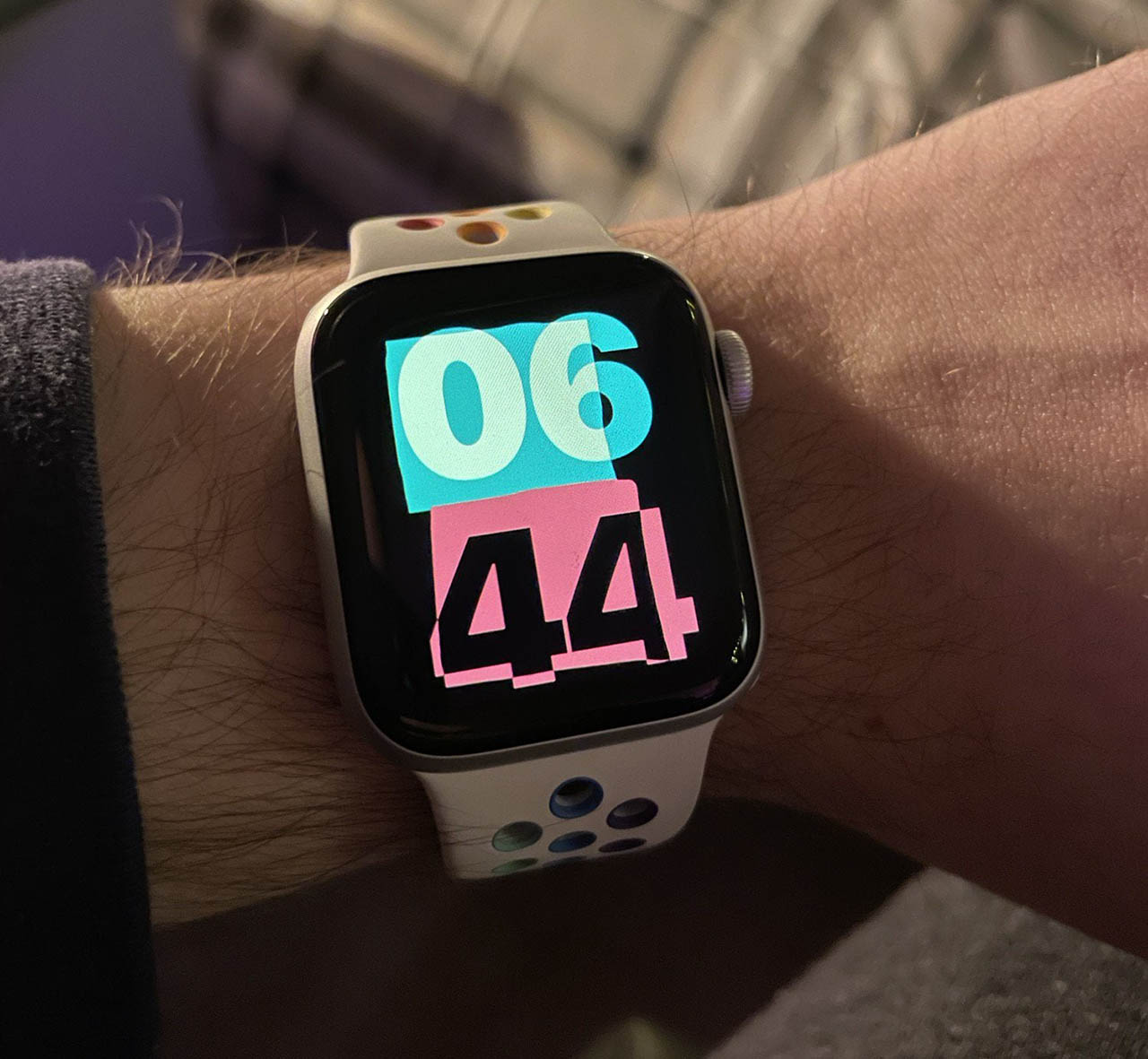 Zit je te springen om deze nieuwe wijzerplaat? watchOS 7.3 komt waarschijnlijk snel beschikbaar voor iedereen met een geschikte Apple Watch. De Release Candidate ligt nu bij ontwikkelaars en dat betekent dat het de laatste testversie is waaraan niet meer wordt gesleuteld.
Afbeelding arm via Reddit, screenshots via 9to5Mac.
WhatsappFacebookTwitterTelegramLinkedinPocketGooglePinterestFlipboardRedditPrintMailBufferTumblrSkype