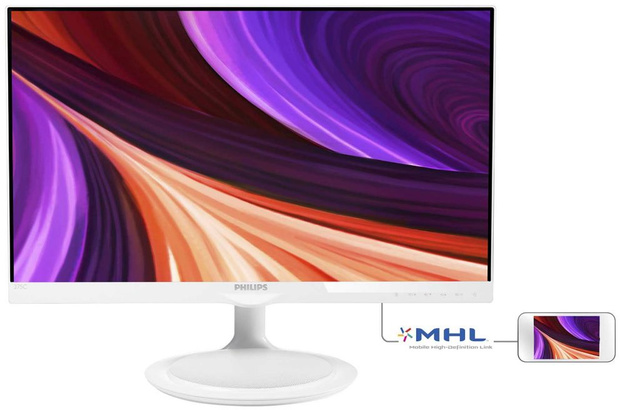 MMD has Monday a new monitor is released. The monitor from Philips has a diameter of 27 inches and a resolution of 1920×1080 pixels. The list price of the 275C5QHAW is 349 euro.
MMD has Monday to let you know to begin with the sale of the monitor with ips support. The 275C5QHAW would have a viewing angle of 178 degrees and brightness of the screen is according to the company 250cd/m2. The model supports playback at 60Hz. The Philips monitor has two hdmi ports, mhl-hdmi, vga, and audio-in and-out. MMD indicates what sound is chosen for two integrated bluetooth-speakers of 7 watts.
The 275C5QHAW has a suggested retail price of 349 euro. MMD has also recently started providing a 40″screen with a resolution of 3840×2160 pixels. That Philips model will cost around 699 euros.