The E-M10II is an ideal travel camera for the serious photo and video hobbyist. On both fronts, the camera performs great, and he offers the ge lwa nteresseerde a staggering amount of options, functions and settings. The camera is also of ideal size and weight: with small lens fits easily in a pocket.
Pros
Photo quality in RAW
Video quality
Customizability
In-body optical image stabilization
'Enthusiast' features
Cons
Battery life and charging time
Some functions hard to find
Final conclusion
Score: 5Per criterion
Image quality
Score: 5
Last October, I have a new body only Olympus om-d em10 mark II ordered on CameraNU.nl with the idea of this 6 months journey to take around the world. I love to share my experience with you after 3 months every day having shot (current number of clicks: around 5,000).
(Forgive me any typo's.d.: I type this on a ferry on a smartphone)
# Camerakeuze
A scheduled journey of half a year to be able to capture, I was looking for a new camera. I've opted for the Olympus om-d em10 mark II (henceforth 'em10′) for various reasons. I have spent the past few years with a lot of fun with a Nikon D3100 shot, but missed on a few fronts. I wanted the improved iso performance, -filmfucties, more manual control, in a smaller package. The logical choice for the Nikon D7200 fell down purely to the size of the lens+body combinations, because I didn't want 6 months with 3kg of camera gear travel.
I has, in addition, a number of criteria extra for a new camera, namely:
– as large as possible sensor surface to some depth of field to photos. This meant m43 sensor or larger
– optical viewfinder (ovf) (or electronic viewfinder)
– extensive film functions (1080p60fps & 1080p24fps
– good manual control
These specifications gave a number of options, which I then piece for piece diskwalificeerde:
– Sony A7 series proved to be too big and heavy after testing, mainly by the FE-mount lenses. The Alpha/Nex6000 E-mount have no quality small (zoom)lenses.
– fujifulm XT series had not the desired film performance after a lot of sample videos to have seen (incidentally, I have very long considered an XT10 + gopro combination to purchase)
– Samsung NX series had no compact lenses in the range
I came after some deliberation from the Olympus OM-D series or the Panasonic GX series. Both of these camera series had the desired format and the desired video and photo performance. The m43 sensor size, I have long doubted, I seen with aps-c sometimes wished for shorter shutter speeds in low light, but I saw no other logical choice for my requirements. After both cameras in the hand to have had (that is, the em10 mark1 predecessor, and the Panasonic gx7), so did my preference for the Olympus. The only question was: em5 mark II, or em10 mark II. Price here were the deciding factors. For 400 lwa less I only needed weather sealing and a 40mp function. Both I was expecting little-to-use, while the built-in flash of the em10, however, a pre was because I have no external flash wanted to take. In short: the em10 mark II I ordered from CameraNU.nl.
# Specifications
These a few of the technical specs of the em10, which I believe is the most claims when making my choice:
– 16mp
– 81 focus points
– 5-axis image stabilization in-body
To 2.3 mp electronic viewfinder
– 1080p60, 1080p30, 1080p24 video
– 4k5fps timelapse
– Built-In Wi-Fi
– Tiltend screen
– ISO 200-25600
– 12fps (continuous) vs 8fps (with focus)
– 390 gram weight
# In the box
The packaging of the em10 is truly luxurious. The box is black and imprinted with images of the camera. Furthermore was each part in a separate black box. The box contains the following:
– 1 Olympus OM-D EM10 mark II

– 1 battery (type: BLS-50)
– 1 charger + installation connecting
– USB cable
– cd's with software
What I noticed was that the standard printed nekstrap that is included with just about every DSLR was missing. Maybe this only with me the case was, but I had a expected. Personally, this is the same to me, I always use a wriststrap.
# Look
The camera has the appearance of its analog ancestors ge lwa rfd, this can be beautiful, pretentious, or ugly. It is a bit of a hipsteruiterlijk, especially in the silver version which I have. I can, however, anyone with the silver version recommend because silver lenses on the black body there is what is inconsistent, as black and silver lenses with the silver body there 'as it should'.
Personally, the appearance is very beautiful (fixions ftw), but it is also very functional. The duimrust, combined with the vingergrip ensure that you have the camera easily with 1 hand can use. Further, the camera has the following features that make me stand out:
– the p/a/s/m wheel contains all the necessary standard positions, even though he is quite small.
– the 2 programmable wheels are ideal for shooting in a/s/m mode.
– there are 3 programmable function keys. This is only fn1 in an illogical place, namely on top of the duimrust. In this way you get him is often not easy to tackle.
– there is a separate 'rec' button for video
– the flippy-flapping screen is ideal for shooting over (or under) your power
Build quality is excellent, the topplate and the front are made of metal, and that money also for the control dials and buttons. The rest of the camera is made of hard plastic, but since it's already 3 months without a problem in weather-and-wind will go on a trip, this is of the sustainable kind.
# Experience
As soon as you get the em10 to set, you will notice that you have a serious camera in your hands. The swarming of the physical buttons, and the menu system is large to mention. You will notice that Olympus is an incredible amount of user setting allows, and that there is a dizzying amount of possibilities.
However, there is a quick access to most used settings: by clicking on the 'OK' button you get a context menu with common settings. This ensures that you are less often the complete menu for a setting to find. The display (and the EVF) shows also a lot of information, and also here you can choose what is displayed. So you can get the histogram on or off and the level all over not hide.
You can continue all the functions of all the buttons and wheels to adjust to your own taste (even mode), and even then you will often the menus in need for other options as:
– timelapse
– double exposure
– HDR (3/5/7 EV shots)
– digital tele-converter (x2 digital zoom, comes in handy especially for video)
– photo and video quality setting (I switch sometimes between 1080p60 vs 1080p24)
Further, the menu is pretty self-evident once you've become accustomed to: all institution fall under 5 main category of vnom n. However, is category 3 'custom', however, divided into letter 'a' to 'h', with 5-10 setting per letter. Many, but not cluttered.
What is evil, is that some functions are difficult to find also because they are in an illogical place are hidden. So is live-bulb only to find the camera in Manual mode, and then the suiterijd to more than 60 seconds to run. The following setting is live bulb, and live time. The panorama function I have still not found incidentally, but I understand that it is not of the variant of the "click and pan".
Still, a word about the EFF. The sharpness and colors of the screen are phenomenal. I dare to say that this, ironically enough, the best screen is where many users post their pictures on the go. You are, in fact, in 1 eye with an image of higher resolution than full-HD presented. At first I was afraid of 'lag' in the display, but this was not the case. You can set the EVF itself as a OVF is conducted. You will never suffer from lag, but sees in the dark, sometimes just less. I am further a brildrager, but have not experienced this (by, for example, seepage of light) when using the EVF. In the full Australian sun I could. You can also install the EFF again customize by choosing how you see the settings. This can be the image overlap, or a black border will appear next to them. That last is handy for me as brildrager, because you can see I actually have the whole picture in the EVF.
# Lenses
I have the lenses I use are purchased separately:
– Panasonic 20mm 1.7 asph Lumix G
http://www.imaging-resour…f1.7-asph-lumix-g/review/
– Panasonic 14-42mm 3.5-5.6 II HD asph
http://www.imaging-resour…ois-lumix-g-vario/review/
I will not further review, and refer everyone who reviews looking to the above left of SLRgear. The choice for the lenses is purely on optical performance, especially sharpness and microcontrast.
What is worth mentioning is that both lenses without a problem run well on the em10, but that both also so now and than clear chromatic aberration artifacts (purple fringing) in bright light sources. Panasonic brush this is allegedly the way of the RAW files in its body, Olympus does not. With Adobe Lightroom this is easy to fix, though, you have version 6.2 the need for support of the em10.
Also, get the Panasonic 20/1.7 often comments that he is slow to focus. This is only the case in comparison to other MFT lenses, which is particularly fast to focus. In comparison with my Nikon lenses (e.g. 35/1.8 (G) is the Panasonic 20/1.7 just 'normal' in terms of focussnelheid on the em10.
# Image performance
For an in-depth review of all the technical functions I refer to the men of dpreview, which is a very extensive review of the camera:
http://www.dpreview.com/r…mpus-om-d-e-m10-ii-review
Further some of the points that me as a house-garden-and-kitchen-user stand out in terms of picture quality. I shoot only in RAW as post processing is a hobby of me, so about JPEG can I say:
– ISO values up to 800 I find very useful. Everything above that I see clearly larger verkorreling and more noise. ISO 1600 I use sometimes when really necessary, such as in caves, or poorly lit streets. ISO 3200-25600 is in my opinion not usable for a beautiful picture. It may be that 3200 is still usable for a very scaled-down image with significant noise reduction.
– 16 mp is a good resolution for me. In finishing, I can often still 1.5 x crop images without noticeable quality. The file size in RAW is around 14 mb, which means that you are not huge SD cards are required for many photos, and that you will come away with SD cards, not the fastest writing speed.
– IBIS works ideal for static subjects. I have fairly shaky hands, so the shot is always at a minimum of 1/20 of a second shutter speed with my DSLR. With the em10 I can get out of hand get away with 1/6 second shutter speed.
– Color reproduction of the camera is sometimes what me to cool. I shoot always with automatic white balance, but could me the first weeks are not found in the choice of the camera. This was particularly cloudy/rainy weather. There are 4 programmable manual white balance settings to fix this.
Autofocus works nice and fast. I had never expected to use it, but now have face detection on by default. A few times 'see' the camera faces in clouds or trees, a bit clumsy. I shoot therefore, itself, usually in af-s + manual', so that I can adjust. Further, the 4-puntstoets to use a focusing area in a grid to indicate, also very useful when the autofocus does not cooperate.
– Burst 12 (or 8 ) fps works great for animals or action. The buffer is, however, within 2 seconds or so, then you are dependent on your SD card write speed shoot farther. In my case (Sandisk Ultra II 16gb class 10 cards), there is then about 10 seconds for the buffer to empty on the SD card. You can, however, doorfotograferen, but not filming.
– Built-in Wi-fi is ideal when you quickly snap a photo to share with your smartphone. The corresponding O. I. S (Olympus image share) app works well on iPhone and Android, and contains some other functions such as using your phone as a remote trigger or the 2nd screen which allows you to touch-focus can use. Pairing is also simple: you turn on Wi-fi on the camera and phone, and connect using a QR code which the app can read. You can then in the future release, and is an instagram post within a few seconds.
– see below for sample shots below so that you yourself will get an impression of the camera are fotokwaliteiten.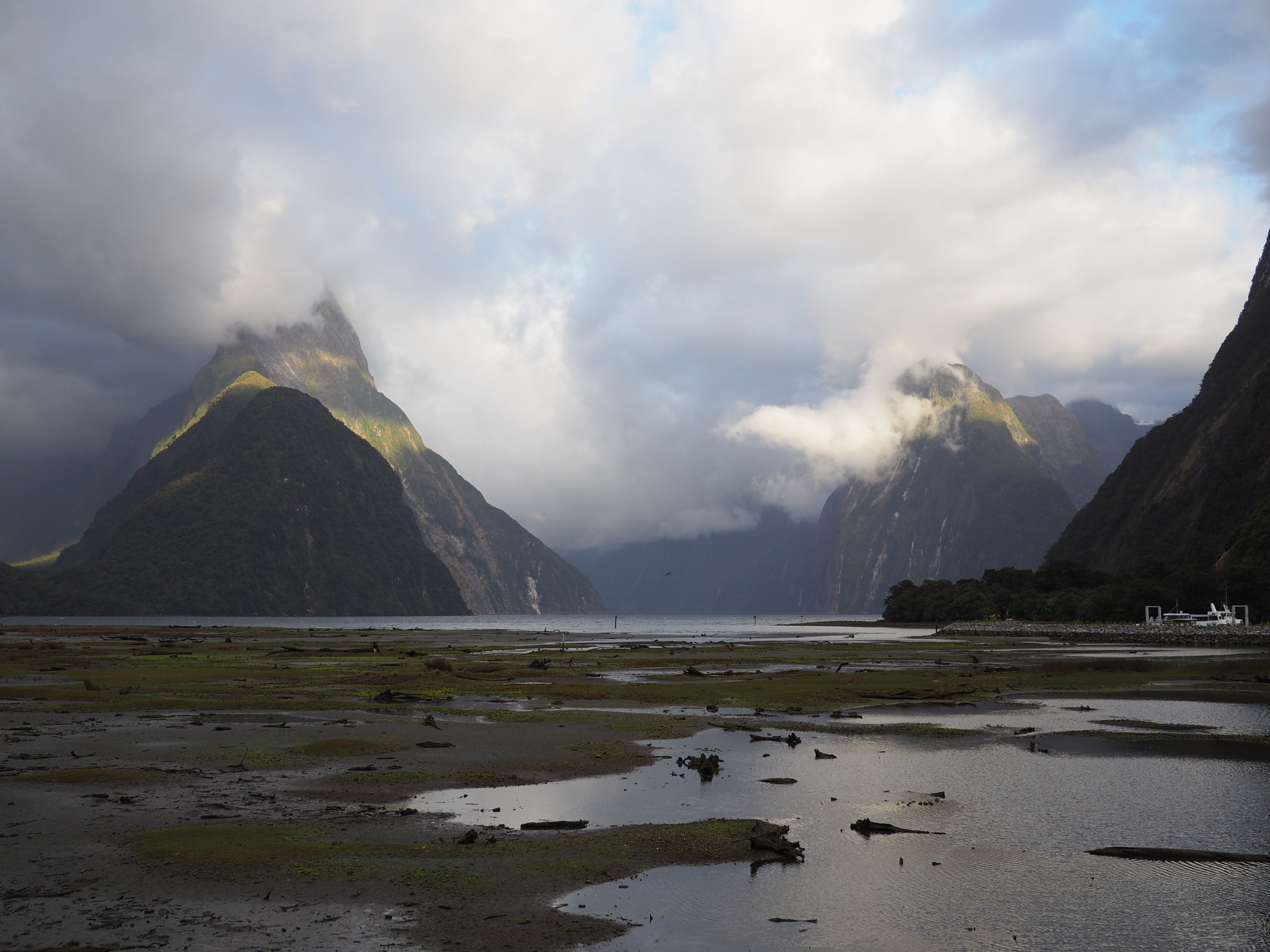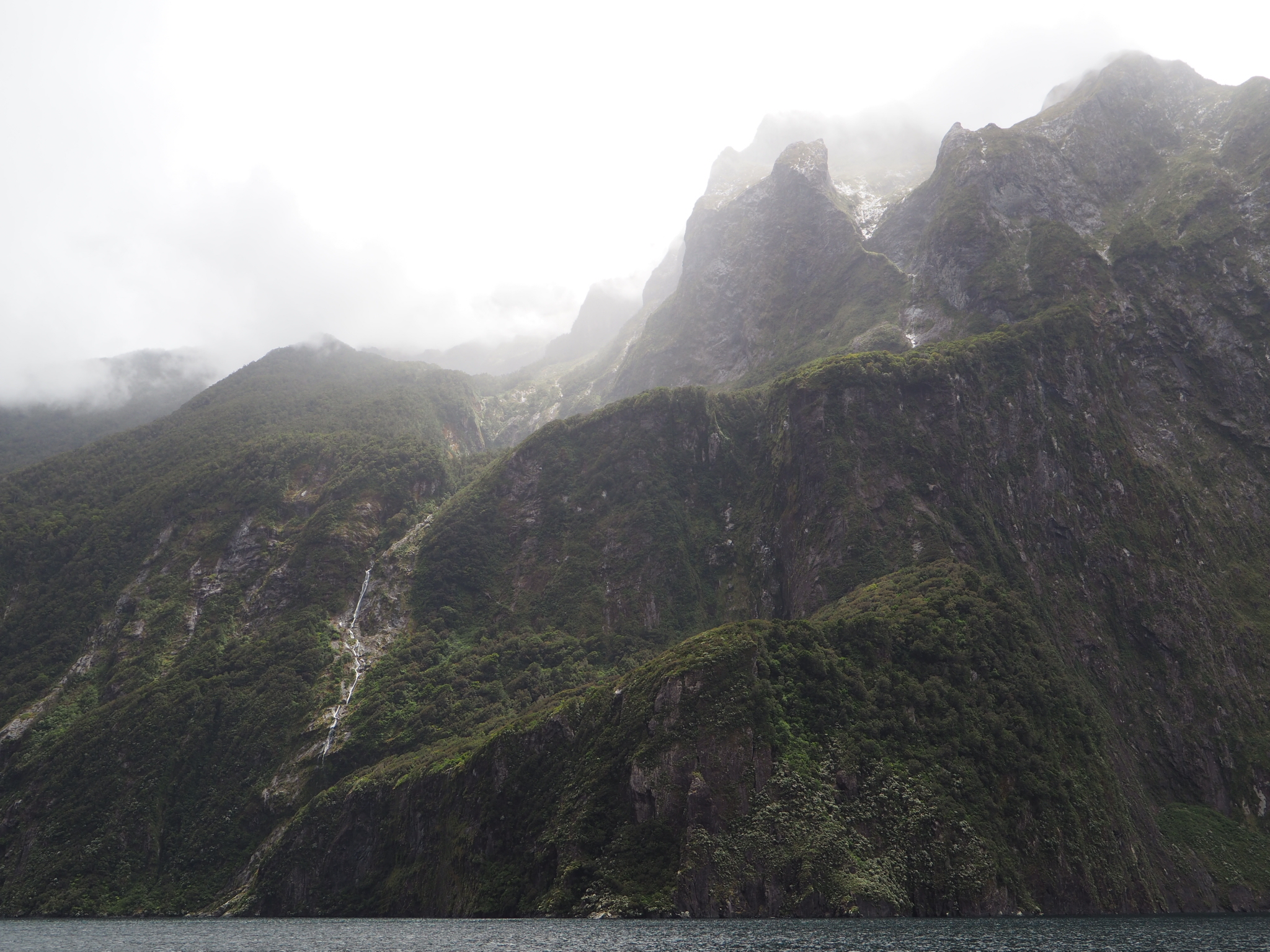 # Video performance
Video performance is 1 of the reasons that I camera have bought. Outside of the codecs and video quality, the camera has still a huge advantage for video: 5-axis sensor-shift image stabilization (IBIS). Personally, I have very suffer from shaking hands during video. This ensures that all my videos have a very clear home-video/shaky-cam feel. The Olympus IBIS solves this problem. I can now literally out of the hand perfectly still video, and slider shots with the help of railings and handles.
Outside of the IBIS, the camera has a digital stabilization on by default in video. This ensures that the image is around 10mm (personal estimate) zoom in. In addition, the digital stabilization is not great dealing with large shocks. This brand I own with ongoing video shooting with the camera. The 'smoothen' what happened looks (in my opinion) weird. I have it off by default (that choice is deeply hidden in the menus), and it makes your field of view equal to what you see before you press the 'rec' button.
Video quality I find also very good. The camera provides a number of different codecs, including an all-intra mode (All-I). The latter stores each video frame as a new image, instead of only the difference between the new and the previous frame. This is for post-processing useful, because your software is easier here operations can do (apparently). The resulting bit rate is 77mbps. The huge disadvantage is that 1 second of video on this codec so 10mb is taking.
Sharpness of the shot video with the em10 for me. Especially considering I mostly hand shoot helps the stabilization with sharpness: it reduces motion blur. Close-ups of leaves and insects are, for example, further razor-sharp.
Color quality is difficult to assess with 1 judgment. There is for all tastes, if you the effort it takes to find and set-up. For the finishing, you can fairly faded colors shoot so that you later can adjust it (+the All-I codec). For the non-post-processor you can a lot of contrast, vividness, and brightness settings in your video default.
One last videofeature worth mentioning is, is 4k timelapse. You can have up to 999 shots to time lapse, and the camera automatically to each other, and welding in a 4k5fps movie (.avi format). This must, of course, you x5 fast playback for a meaningful video, so you can have 3 minutes of 4k timelapse (25fps) without much effort. You set an interval and an amount of shots, and the camera is going to be well enough. The result is stunningly beautiful. I can't want to compare in terms of quality of sharpness, colors and effect. The only thing you need is lots of patience, an interesting topic and a stable surface.
# Battery
If the camera is 1 big disadvantage, it's something to do with the battery. Battery life itself seems in my case around 300-350 shots, nogvrij respectable for a mirrorless camera seems to be. It ensures, however, that I can't imagine that you, as a user, will come away with having only 1 battery.
However, what's worse, is that the considerable (ac)charger that is included about 3 hours for a full charge the battery. For comparison: my Nexus 5 smartphone charges via USB(!) in 2 hours, and has a 2x as large, the battery capacity. In addition, the battery can not be charged in the camera via the supplied USB cable. If you are traveling without continuous netstroomvoorziening then the only choice to many batteries to take with you (or a few photos, but since you're not buying the camera for).
# Other
After two and a half month, there arose in the bottom right corner of the sensor spontaneously a 'stuck' pixel. The red subpixel informed continuously on what was to be seen in all the photos and videos. I feared the worst for the rest of the photos from my trip, and started looking for remedies. I'm used to having dead or stuck pixels for a return trip to the manufacturer will mean for repair. That, of course, was just not an option for me. It surprised me, however, that Olympus has in some of his cameras 'pixel mapping' feature inbouwd to overcome such issues. With some suspicion I decided to run (with the lens cap on), and a minute later was the 'stuck' pixel disappeared. The function seems to work by dead and stuck pixels to identify, and subsequent to further ignore and to fill it with the color information of the nearby pixels. I am personally great happy that this potentially huge problem during my trip so easy to fix.
# Conclusion
What concerns me is the em10 is the ideal travel camera for the serious photo and video hobbyist. On both fronts, the camera performs great, and he offers the ge lwa nteresseerde a staggering amount of options, functions and settings. The camera is also of ideal size and weight: with the Panasonic 20/1.7, these fit easily in a pocket. So you don't need separate dedicated bag to buy for your camera alone, and never have to think: 'I've been meaning to get my camera to take'.
Used in combination with:
Panasonic Lumix G 20mm f/1.7 II ASPH Silver
Panasonic Lumix G Vario 14-42mm / F3.5-5.6 II ASPH. / MEGA O. I. S. Black
View all images: